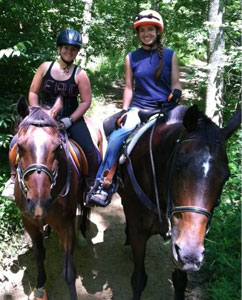 Indiana is a great state to explore by horseback, no matter your skill level or riding experience. The state has:
More than 600 miles of horse trails on public and non-profit properties.
Several horsemen's camps at DNR properties and in the Hoosier National Forest.
Numerous private trails and horse camps.
Saddle barns that offer guided trail rides, including six at state parks.
Know before you go
Information and Etiquette
Permits and Requirements
Trail Riding Organizations and Clubs
Where to Go
Locate Indiana's public and private horse trails, camps and saddle barns with the interactive map below.