For information about the Indiana State Fair, including dates and directions, please visit their website.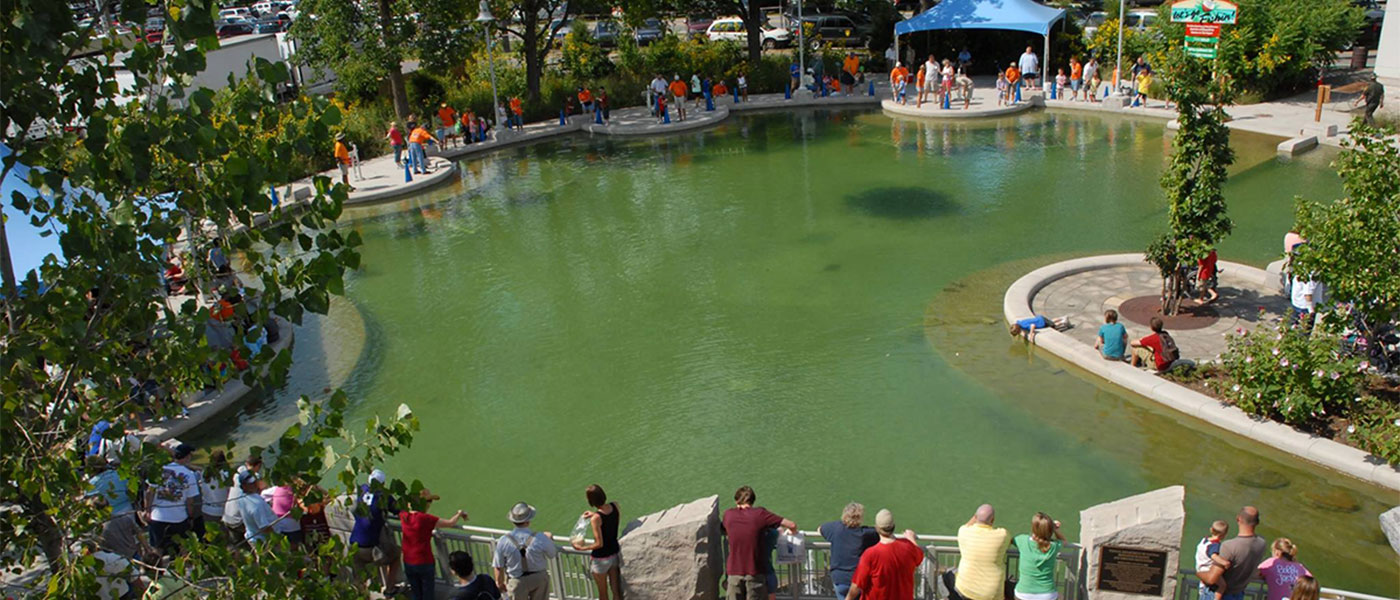 DNR State Fair Fishin' Pond
The Fishin' Pond, started in 2006, gives children ages 5-17 the chance to fish for free during the State Fair. Each year, thousands of kids fish at the pond. For many of them, it is their first fishing experience. The program would not be such a success without the help of wonderful volunteers.

Volunteer
Registration for State Fair Fishin' Pond shifts occurs from mid-May through mid-August. Would you like to volunteer? DNR recruits hundreds of people to help during the fair. Volunteers receive free admission to the fair, a free T-shirt, and the opportunity to fish with kids for a few hours at the pond. If you don't like touching worms, getting fishy, or standing in the sun, we also have other volunteer needs. The pond has four volunteer stations, and each volunteer session is four hours:
If you are interested in volunteering at the State Fair Fishin' Pond, please click on the name of the job you would like to sign up for, and you will be directed to the appropriate sign-up page that will list all of the available dates and times for that job.
Another way to register for a shift
Sign in using your volunteer username and password
Click "Register for an Upcoming Event"
Select event by station (e.g., State Fair Fishin' Pond – FISHING)
Choose time slot by clicking the circle next to desired shift(s)
Click "Register" at bottom of page (the green checkmark shows you're good to go – you'll receive a confirmation email)
Thank you for making our goal to grow a love for fishing in kids across Indiana possible.
If you need additional assistance or have questions, email DNRStateFairFishingPond@dnr.IN.gov