Program Contacts
PURPOSE | HOW IT WORKS | FAQS | HOW TO PURCHASE CREDITS | PROPERTY OWNERS
CONSERVATION PARTNERS | CONSULTANTS & CONTRACTORS | PROGRAM CONTACTS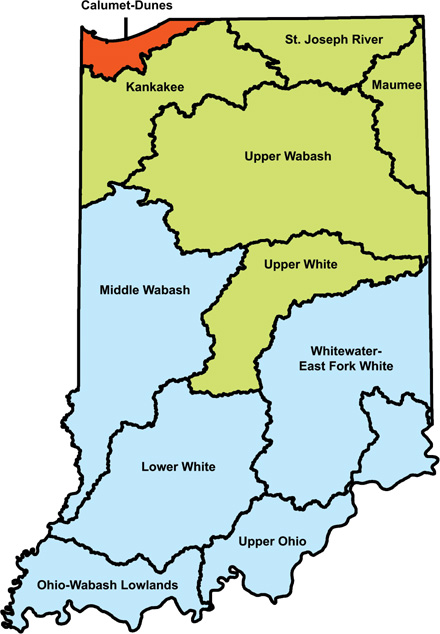 If you would like to begin the Credit Purchase process, please send an email to INSWMP-Inquiry@dnr.IN.gov, and Lynn or one of the other program staff will get back to you as soon as possible.
If you have general program inquiries, please contact Carl Wodrich.
If you have potential mitigation restoration project site(s) you'd like to discuss with DNR staff, please reach out to the staff member actively working on fulfilling credit sales in that service area.
IN SWMP Staff
Program Manager and Calumet-Dunes Service Area
Carl Wodrich
Assistant Director
Division of Land Acquisition
317-232-1291
cwodrich@dnr.IN.gov
Northern Service Areas
(Kankakee, St. Joseph River, Maumee, Upper Wabash, Upper White)
Brad Baldwin
Mitigation Specialist
317-234-9702
bbaldwin@dnr.IN.gov
South Service Areas
(Middle Wabash, Lower White, Whitewater-East Fork White, Ohio-Wabash Lowlands, Upper Ohio)
VACANT
Mitigation Specialist
317-234-9703
In-Lieu Fee Credit Sales
(Army Corps, IDEM, and/or DNR Floodway mitigation credit needs)
Lynn Riddle
Environmental Specialist
317-232-7907
lriddle@dnr.IN.gov