Understanding your flood risk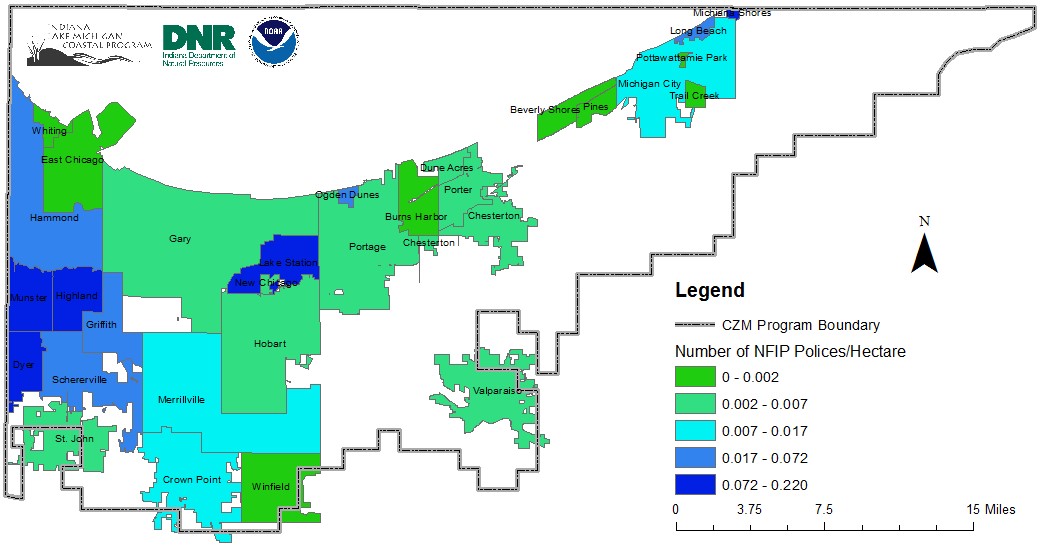 IndianaMAP is maintained by the Indiana Geological Survey . The IndianaMap Viewer is an interactive tool that can be used to view and query more than 260 layers of GIS data through the web. The IndianaMap Viewer is especially useful for entities that do not have GIS software on their devices—the only requirement is a connection to the internet. The map templates below are starting points for helping you understand the different dimensions of flood risk in your community.
Instructions for using IndianaMAP
Use the search bar at the top of the page to navigate to the desired geography. You can search by address, ZIP code, city/town, county, or township.
Use the bar on the left or the mouse's scroll wheel to zoom.
To pan, select and hold on the map while moving the mouse or use the keyboard's directional keys.
The top-left menu can change the basemap, add additional map layers, select the active layers, and view the map legend. Active layers can be toggled on and off by checking and unchecking the box next to a layer. Active layers can be rearranged by using the up and down arrows to the right of each layer. The active layers are displayed on the map in descending order, e.g., an active layer in the list will be displayed on top of the layers below it.
To share a map electronically, select the share icon in the top-right menu.
To download a map as a PDF or picture file, use the printer icon in the top-right menu.