Description & Directions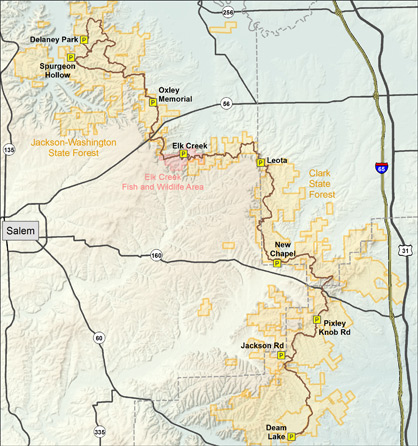 Reaching trailheads from Interstate 65
Trailheads have been developed for parking. There are KT posts (4-foot brown posts with the letters KT in yellow near the top) at the entrance roads to the trailheads and information signs at the parking areas.
Trail section descriptions
On the ground, the trail is marked by 2-inch by 6-inch white blazes painted near eye level on trees. Two blazes indicate the trail changes direction at an intersection with another trail or forest road. Attempts are made to mark the trail so it is easy to follow. Trees which fall on the trail can make it more challenging. Use both map and blazes while hiking.