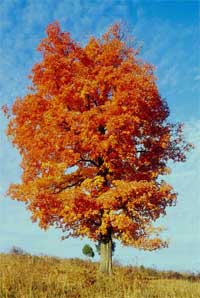 The best time to plant a tree is twenty years ago; the second best time is right now.
Spring is just around the corner…really! This is a good time to start preparing your spring tree planting plans.
The DNR Division of Forestry nurseries have almost 2 million seedlings still available. Among those are a good supply of our state tree Tulip Poplar, and other popular hardwoods like Bur Oak and Black Oak.
If you wish you had a windbreak in place to block the cold winter winds, there is no better time to start yours; there are a large number of conifers like White Pine and Norway Spruce available. The nurseries also have a selection of wildlife shrubs and trees to keep your furry and feathered friends happy.
If you just can't decide what kind of trees to plant, order one of the three "packets" available from the nurseries. The Outdoor Lab Packet has 3 each of 40 different species. The Wildlife Packet has a mix of trees and shrubs that provides food and cover for many species of wildlife, but is particularly well suited to quail habitat. The Woodland Packet is a mixture of high value woodland tree species.
Whatever you decide on, high quality planting stock from the state nurseries will give you a planting you can be proud of for a lifetime.
Additional information and order forms are available online at www.IN.gov/dnr/forestry , or you can call the Vallonia State Nursery at: 812-358-3621 or the Jasper-Pulaski State Nursery at: 219-843-4827.