Goose Pond Fish & Wildlife Area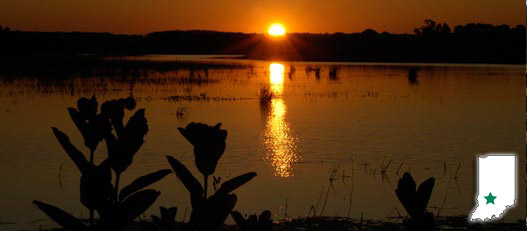 13540 W County Road 400 S
Linton, IN 47441
812-512-9185
Office Hours:
Mon.-Sat. 9 a.m. to 5 p.m.
Sun. noon to 5 p.m.
Goose Pond FWA advisories
Aerial herbicide applications by helicopter will occur during the last two weeks of August. Treatment areas will be closed temporarily on the day of treatment until application is complete. Applications are highly dependent on weather and other conditions – visitors should contact the property office for more information regarding closures the day of their visit.
All visitors must obtain a one-day access permit before entering the field, regardless of their activity. Visitors must keep their one-day access permit on them while visiting and must complete and return their permit to a self-service booth, drop-box, or the office before leaving.
Upcoming events