Glendale Fish & Wildlife Area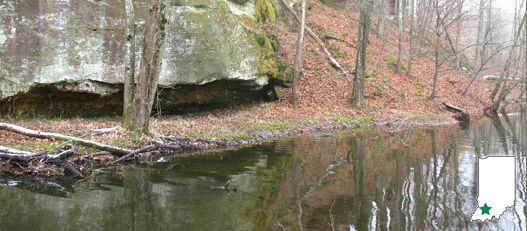 Glendale FWA advisories
Dogwood Lake Creel Survey: An angler creel survey is being conducted at Dogwood Lake this year to assist with management of the lake's fisheries. DNR will evaluate the fish species anglers are targeting, time spent fishing, catches, and the size and numbers of fish harvested. This survey will also evaluate the status of the test crappie size limit. The survey is scheduled to begin March 1 and run through Oct. 31. A DNR employee will be interviewing anglers at the main boat ramp throughout the season. The clerk will also be counting anglers at some of the property ponds throughout the work shift. For questions, or if you are interested in applying for the creel clerk position, please contact the District 5 Fisheries Biologist at 812-287-8306 or email Dave Kittaka, dkittaka@dnr.IN.gov.
Properties are operating hunt and trap draws differently due to COVID-19. View the property procedures.
All visitors must obtain a one-day access permit before entering the field, regardless of their activity. Visitors must keep their one-day access permit on them while visiting and must complete and return their permit to a self-service booth, drop-box, or the office before leaving.