Where to Fish
This interactive map includes information on public access sites, fish consumption advisories and low-head dam locations in rivers and streams.
All access site locations are approximate; please ensure that these sites are open to the public before launching.
For city stocking locations, visit Urban Fishing.
These public access sites have been compiled by the Indiana Department of Natural Resources. Many of these access sites are maintained by other entities, such as city or county governments. While all attempts are made to insure the correctness and suitability of information and to correct any errors brought to our attention, no representation or guarantee can be made as to the correctness or suitability of that information or any linked information presented, referenced, or implied. For any questions about these access sites, contact dfw@dnr.in.gov.
View map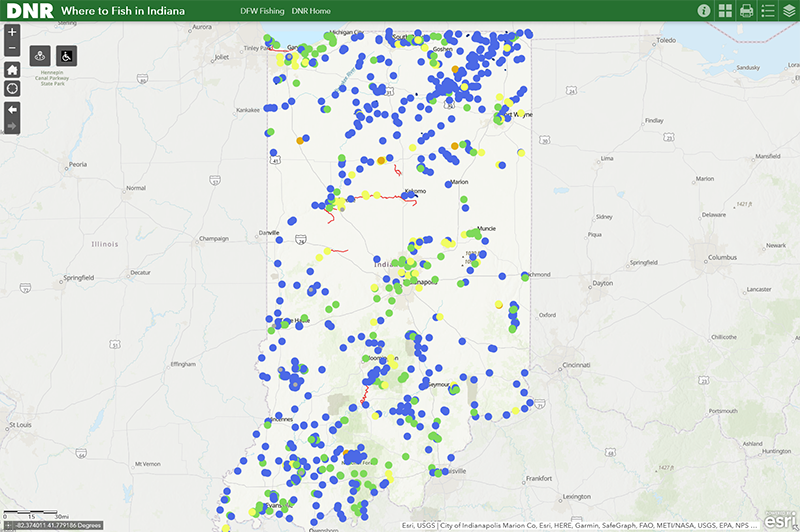 Fishing Information
* Not all public freshwater lakes have public access. For the most updated map of fishing areas accessible to the public, view our Where to Fish map.