The Where to Fish interactive map includes information on public access sites, fish consumption advisories, and low-head dam locations in rivers and streams.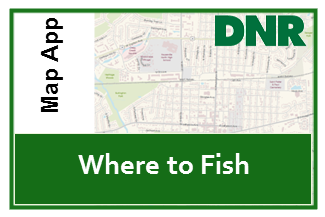 For city stocking locations, visit Urban Fishing.
Fishing Information
Map Disclaimer
**All access site locations are approximate; please ensure that these sites are open to the public before launching.
***Not all public freshwater lakes have public access. For the most updated map of fishing areas accessible to the public, view our Where to Fish map.