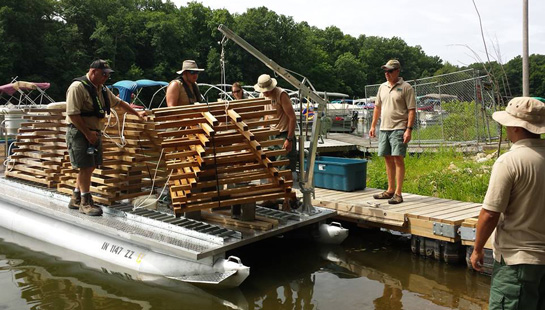 The Reservoir Habitat Enhancement Program, which started in 2016, improves and enhances habitat through the placement of structures, shoreline stabilization, and dredging.
In some reservoirs, existing aquatic habitat has deteriorated. Other reservoirs may have been lacking in habitat since their construction due to water quality, water level fluctuations, or other issues.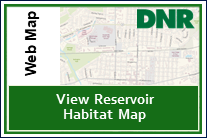 Projects
Since 2016, more than 10 different habitat-enhancement projects have been conducted across Indiana. This interactive map provides locations, habitat structure type, and date of installation for DNR habitat-enhancement projects. Every attempt has been made to provide accurate information about structure placement; however, due to a wide range of factors, the content accuracy or completeness of this product is not guaranteed and is therefore intended for reference purposes only.
You can download the GPX files to import the habitat waypoints into a depth finder or GPS unit. Each brand and model of depth finder will have different methods for importing these files. There are resources available on YouTube and online for importing GPX files, and you may have to consult your owner's manual for details. There are also online resources for converting GPX files to other formats.
Files are compressed in .zip archive.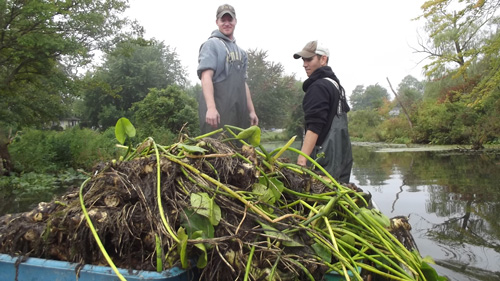 Reservoir habitat program steps
Use sonar to map reservoir water depths (bathymetry) and vegetation to determine amount of available habitat.
Rank reservoirs based on habitat availability.
Select one to two reservoirs each year as project lakes.
Work with agencies and partners to develop a Habitat Enhancement Plan for the project lake.
Obtain required state and federal permits.
Use techniques to improve fish habitat through placement of artificial structures, vegetation planting, shoreline stabilization, or dredging.
Some commonly used structures