Main Content
Article
Geocaching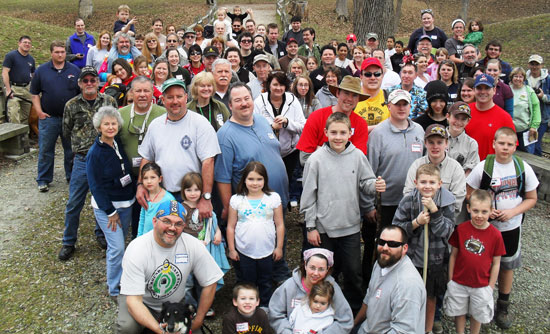 Geocaching at Indiana DNR Properties
Hey, Let's Geocache!
NOTE- Despite the fact that DNR has had a policy in place since 2005 requiring licenses for caches, there are thousands of unlicensed caches on DNR properties. As we implement revisions to the DNR geocaching policy, all existing caches will be archived by Groundspeak, the parent organization of http://www.geocaching.com/, on or about November 6, 2012. This will allow both Groundspeak and DNR to start fresh and ensure that all caches obtain a license. Please see step-by-step instructions below for obtaining a license for a new cache, re-licensing a cache, or placing a containerless cache.
Try our Centennial Geocaching Challenge. Find specially placed caches at state park and reservoir properties and be entered for prizes such as a 2017 annual pass.
What is Geocaching, Anyway?
Geocaching is a sport that is a little like hide-and-seek on a landscape scale for outdoor enthusiasts. Individuals place a "cache," which is generally a small container with a logbook and pencil and maybe a few small Trinket items, in a specific location. They note the GPS coordinates, and apply for permission for the cache to be published on the web at http://www.geocaching.com/. If the cache meets the criteria established by Groundspeak, the parent organization of the website, it will be published along with any clues that the person placing the cache has offered. After it is published, individuals may find the clues and coordinates and go look for the cache. They usually write their name or a comment in the logbook and may take a Trinket and leave a different Trinket they found elsewhere.

Some caches do not have containers with logbooks or Trinkets - they are just a set of GPS coordinates that lead seekers to a unique place that may have an unusual tree, a great view, or some other significant feature. In Indiana's policy, these are called "containerless caches."
Policy Highlights
We support geocaching on Indiana DNR properties and welcome the placement of caches and containerless caches within the framework of our geocaching policy, which is designed to balance outdoor recreation with natural and cultural resource conservation.
The policy for geocaching on Indiana DNR properties was established in 2005, and it has been revised twice, most recently in September, 2012. Revisions were made in cooperation with the geocaching community and with Groundspeak's involvement. The full text of the policy can be seen here.
Some key elements of Indiana DNR's geocaching policy are listed below. Remember, however, that you are responsible for reading and following the entire policy when you place or seek caches.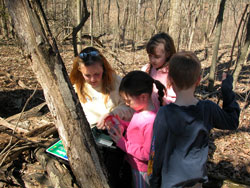 Placing Caches on DNR Properties
Placing Containerless Caches
Other Important Details
What are the Steps for Placing a Cache on a DNR Property?
What are the Steps for Placing a Containerless Cache on a DNR Property?
The most common type of containerless caches are EarthCaches, which identify unique geological features that geocachers might like to discover and provide a unique earth science educational lesson. Visit http://www.earthcache.org/ for guidelines.