RAPT 2021 Conference Speakers
Dr. Larry K. Brendtro, PhD.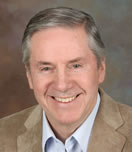 Dr. Larry K. Brendtro, PhD, is Director at Resilience Resources in Lennox, SD providing research, publications, and training on strength-based approaches with children and families. He began his career as a youth worker and educator in South Dakota and earned a doctorate in psychology from the University of Michigan.
For fourteen years he was president of Starr Commonwealth working with troubled youth in Michigan and Ohio. He was a professor in the area of children's emotional and behavior disorders at the University of Illinois and Ohio State University, and in 1981 joined the faculty of Augustana University where he and colleagues Martin Brokenleg and Steve Van Bockern co-authored the well-known book, Reclaiming Youth at Risk.
Dr. Brendtro was a member of the Coordinating Council on Juvenile Justice and Delinquency Prevention in the administrations of Presidents Clinton, Bush, and Obama. He trains world-wide and is author of 16 books and 200 articles. He is supported in this work by his wife Janna who serves as his research editor. The Brendtro's have three adult children and seven grandchildren and live on a farm near Lennox, South Dakota.
---
Dr. Lori Desautels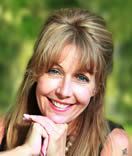 Dr. Lori Desautels has been an Assistant Professor at Butler University since 2016 where she teaches both undergraduate and graduate programs in the College of Education. Lori was also an Assistant Professor at Marian University in Indianapolis for eight years where she founded the Educational Neuroscience Symposium. Currently, the Symposium is in its eighth year, and now sponsored by Butler University College of Education. Through these conferences and symposiums, educators, parents, and the community learn to implement the tools to help our students be successful and feel a sense of purpose and connection as they walk into their classrooms. Because of her work, Lori has been able to attract the foremost experts in the fields of educational neuroscience, trauma and adversity, which significantly grow the conference each year.
Lori is co-author of the social and emotional competencies for the State of Indiana published in January 2018. She also has authored a series of articles for "Inside the School," an online publication providing strategies to administrators and educators alike. Lori's articles are published in Edutopia, Brain Bulletin, and Mind Body Spirit international magazine. She also was published in the Brain Research Journal for her work in the fifth-grade classrooms during a course release partnering with the Washington Township Schools in Indiana. Lori continues her work in the Pre-K classrooms and is currently co-teaching in fifth grade and working with St. Mary's Early Childhood Center in Indianapolis for the second consecutive year. Lori has met with hundreds of school districts across the country, equating to more than 60,000 educators, with much more work to be done!
Lori taught emotionally troubled students in the upper elementary grades, worked as a school counselor in Indianapolis, was a private practice counselor and was co- owner of the Indianapolis Counseling Center. Lori was also a behavioral consultant for Methodist Hospital in Indianapolis on the adolescent psychiatric unit where she learned that emotional and mental illness can be so challenging for youth, but the brain can repair and heal, and resilience rests at the core of human nature and our well-being.
You can find Lori's work, presentation videos, and latest research on her website www.revelationsineducation.com.
Lori resides in Indianapolis, Indiana, with her husband, Michael. She has three grown children, Andrew, Sarah, and Regan, and four rescue fur babies.