Apply Online
About the program
The Indiana Criminal Justice Institute manages the Indiana Victim Compensation Program, which works to reduce the impact of crime on victims' lives. The program reimburses victims (or their dependents), who have suffered physical injury within the last two years, for certain costs incurred as a result of a violent crime. Expenses include but are not limited to: medical bills, mental health counseling, lost wages, childcare services, attorney fees and funeral expenses, up to a certain amount.
By law, the program is a payor of last resort, which means applicants are compensated for covered expenses that have not been and will not be compensated from any other source. Additionally, a victim of a sexual assault cannot be directly billed for services related to the forensic exam or the collection of evidence. If the victim was assaulted in another state but is treated in an Indiana facility, that facility must follow the laws of the state where the crime occurred.
Eligibility
A person must be a victim of a qualifying crime involving physical injury. The crime must have occurred within the past two years, be a felony or Class A Misdemeanor resulting in bodily injury or death and reported to the police within 72 hours (Note: Victims of sexual assault do not have to report the crime to law enforcement unless they choose to apply for compensation under the Victim Crime Fund for expenses not covered at the time a forensic exam was completed).
Certain family members or other loved ones may also qualify.
Eligibility requirements
The victim must have sustained a physical injury and incurred a minimum of $100 in out-of-pocket medical expenses for treatment of that injury, as a result of a violent crime.


The victim must be INNOCENT. In other words, the victim must not have been involved in the crime or the events leading up to the crime.


The crime must have occurred in Indiana or to a resident of Indiana in a location other than Indiana, if that location does not have a similar Victim Compensation Program.


The victim or survivors must cooperate in the investigation and prosecution of the crime, as well as with the with the Victim Compensation Unit.


If the victim was killed as a result of a violent crime, eligible family members include a surviving spouse, dependent child or other legal dependent.


Someone who was injured or killed trying to prevent a violent crime or giving aid to a law enforcement officer is also eligible.
Who is NOT eligible?
A victim who DID NOT receive a physical/bodily injury as a result of the crime.


A victim who DID NOT incur $100 in out-of-pocket expenses for treatment of that bodily injury.


A person injured in a crime that DID NOT occur in Indiana.


An individual who is incarcerated at the time of their assault, or sustained an injury while participating, attempting or committing a criminal act.


A person who was injured but the injury was caused by their own contributory misconduct.
Covered Expenses
A maximum award of $15,000 may be available to help cover expenses resulting from any one injury or death. Medical expenses must be incurred within two years of the crime. On top of that, an additional $5,000 can be used to recoup funeral and burial costs.
By law, the program is a payor of last resort, which means applicants are compensated for covered expenses that have not been and will not be compensated from any other source. You are still legally responsible for the payment of your bills associated with the crime. Filing an application does not prevent service providers from taking collection steps against you. If you application is approved, you will be reimbursed for eligible out-of-pocket expenses.
Emergency funding may be available to assist victims of crime who are faced with an immediate financial hardship resulting from the crime that has led to the need of services. An application must be filed before an emergency award determination is made.
Eligible expenses

Examples of reimbursable expenses include:

Medical bills.


Out-patient services including but not limited to: medical, hospital, surgical, lab, x-ray, pharmacy, physical therapy, dental, optometry, and ambulance expenses.


Mental health counseling (up to $3,000).


Funeral and burial or cremation expenses (up to $5,000).


Lost wages.


Loss of support for legal dependents of a crime victim who was killed. (Note: This requires verification of legal dependent status (marriage and support, or paternity and support.


Reasonable child care services.


Limited attorney fees related to a successful appeal.

Non-eligible expenses

Examples of non-reimbursable expenses include:

Property damage and replacement of property or cash.


Moving, relocation or daily living expenses.


Rent, utilities, food, travel, or lodging.


Burial clothing, funeral flowers, or food.


Pain and suffering.


Out of pocket expenses without proof of payment.


Crime scene cleanup.


Attorney fees - other than fees charged to represent the victim at an administrative hearing before the division.


Medical expenses incurred for treatment of injuries that are not a direct result of the crime.


Expenses that cannot be verified via an itemized bill.

Payer of Last Resort

As the payer of last resort, a claimant is first required to exhaust payments from other public or private sources prior to seeking compensation. Sources include: medical/health, dental, or vision insurance, court-ordered restitution, or civil lawsuit recoveries. Applicants are responsible for informing ICJI of all available reimbursement sources for their losses.

Payment Distribution

Service providers are paid first.


Out of pocket reimbursements, lost wages, and loss of support are paid last if funds are still available.


Counseling benefit is $3,000 or two years, whichever comes first, and is only for the victim.


The $5,000 funeral benefit is NOT included in the $15,000 max.
Apply for Compensation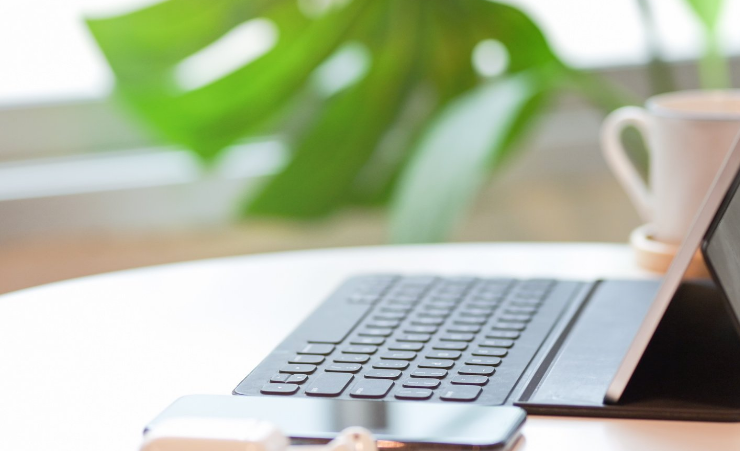 We offer several ways to apply for compensation, but the easiest is online. Applications must be filed no later than two years after the crime occurred. Do not wait until the suspect is arrested or convicted. It is not necessary to submit medical bills or police reports at the time you file your application. Additional information will be requested throughout the investigation process.
Fill out a PDF application

Applications are available online, by contacting your local law enforcement agency or the Victim Services department of your county prosecutor's office. We strongly encourage eligible victims to complete the online application, but if that is not an option, completed applications may be mailed or hand delivered to the Indiana Criminal Justice Institute.

Open the application.
Enter your information.
Save a copy to your computer by selecting File > Save.
Print the application.
Mail or hand deliver it to the Indiana Criminal Justice Institute at: Indiana Government Center South, 402 W. Washington Street, Room W469, Indianapolis, IN 46204. Applications can also be faxed to: 317-232-7103.
Contact
If you have questions about completing the application, or if you are an organization that would like to request application forms, please contact the Violent Crime Victim Compensation division at:
OR
Victims may also inquire about the status of their compensation application by logging into the online system using their assigned claim number and four-digit PIN, or by calling the toll-free number and asking for their assigned claims analyst. To maintain confidentiality, information will only be provided to the legal applicant, unless the division receives written authorization from the victim or claimant to speak to a third party.