In 2013, the Indiana General Assembly introduced House Enrolled Act 1006, an act to amend the Indiana Code concerning criminal law and procedure. The provisions were officially set and codified as Public Law 158 on July 1, 2014. The Indiana Criminal Justice Institute (ICJI) and the Justice Reinvestment Advisory Council (JRAC) were tasked to annually evaluate the effects of the criminal code reform on the criminal justice system. This report represents the eighth annual evaluation of House Enrolled Act 1006.
To determine the effects of the criminal code reform on courts, prisons, jails, and other community-based alternatives to incarceration, the data was obtained from Indiana Court Technology and the Indiana Department of Correction (IDOC). Data gathered from Court Technology demonstrates new filings, abstract of judgments (summary of a court's judgment for convicted felony offenders), and sentence placements (jail, probation, IDOC, community corrections, or some combination thereof), as well as information about probation and problem-solving courts. Data gathered from the IDOC outlines admissions and releases (including parole, probation, and the community transition program), facilities capacity, and recidivism, as well as information about jail populations, and programs.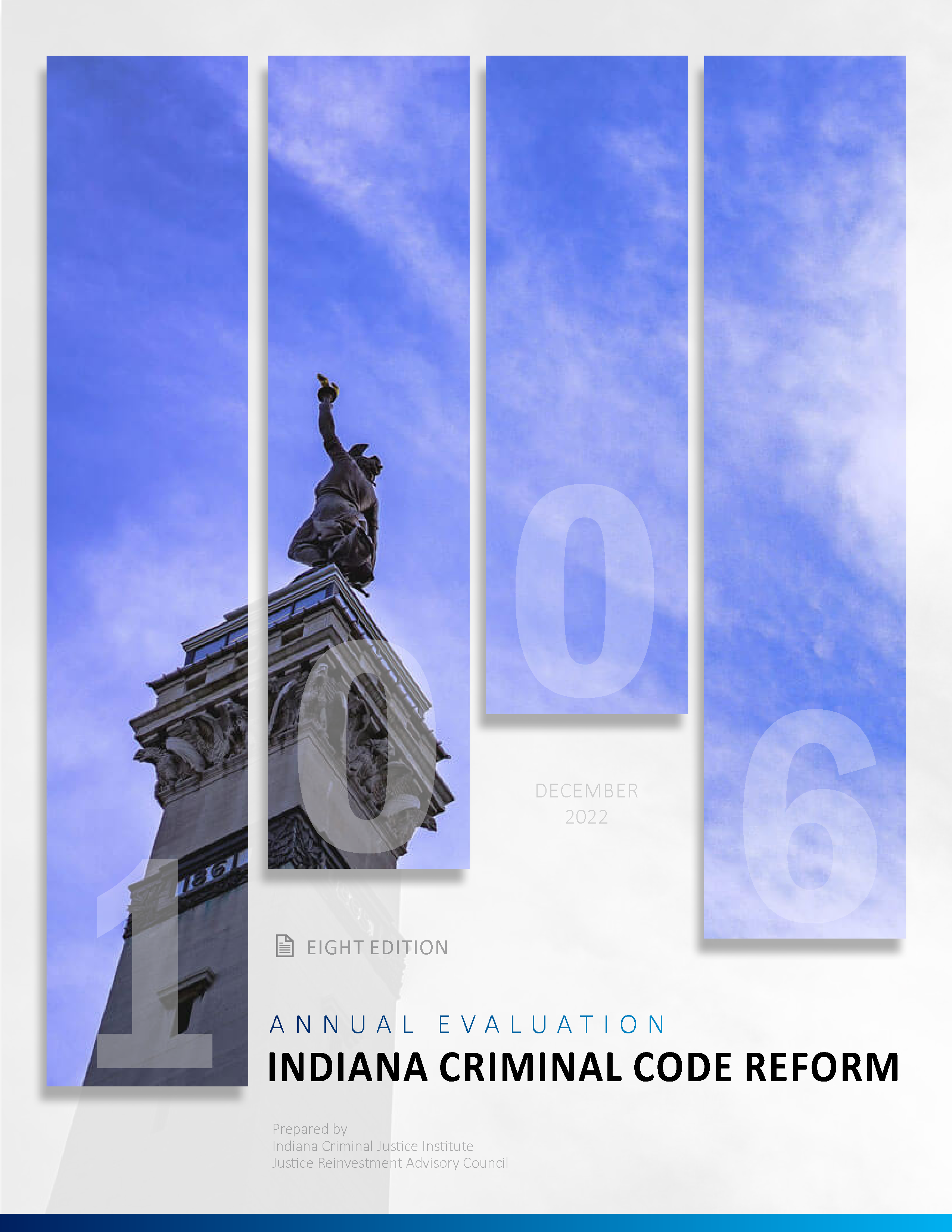 Ultimately, the goal is to shed light on the fluctuations that have occurred within the criminal justice landscape, in relationship to the reforms enacted through HEA 1006, to help guide decision makers and stakeholders as they evaluate the law's effectiveness and discuss legislation moving forward.
Past reports: 2021 | 2020 | 2019 | 2018 | 2017 | 2016 | 2015
ONLINE DASHBOARDS
ICJI has partnered with multiple agencies to create an interactive data visualization to help the public better understand the changes under HEA 1006.
Click on the data elements below to filter the information. For descriptions of each data area, click here.