Every motorcycle registered in Indiana must display a license plate in a visible location on the rear of the motorcycle. Most of Indiana's distinctive license plates may be displayed on motorcycles. Special group recognition license plates allow motorists to support military personnel and their families, Indiana colleges and universities, and many local organizations. Motorcycles may also display personalized license plates. All group fees and administrative fees charged for special group recognition license plates or personalized license plates also apply to motorcycle plates.
Do Your License Plate Stickers and Frames Comply?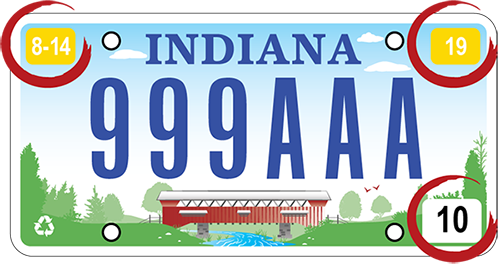 Make sure your license plate properly displays the registration stickers, and is not obscured by your license plate frame.
Learn More About the Required Placement of Stickers and Frames