Appointments are required for driving skills tests and must be scheduled a minimum of 48 hours and maximum of 3 weeks in advance. Make sure to review all requirements prior to scheduling a driving test.
On Your Scheduled Day...
You must arrive at least 15 minutes before your scheduled appointment time to take a driving test.
When you arrive at the branch, find the nearest associate to inform them of your skills exam as branches currently have longer wait times than normal.
A driving test is valid for two years or until the learner's permit expires, whichever is first.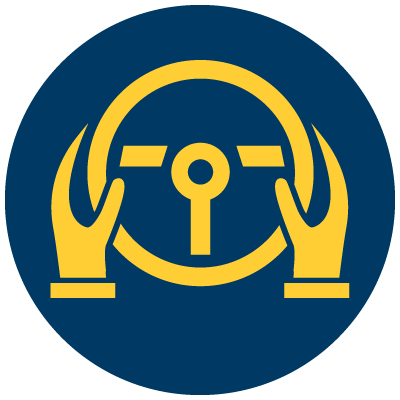 The scheduler is updated daily.
Schedule a Driving Test
How to Make an Appointment on myBMV
Watch this video to see step-by-step how to schedule an appointment for your driving test.
How to Confirm Your Appointment
You can view your appointment time in your myBMV account. After you login, go to the driver's license and state ID page and select Schedule Driving Test from the left navigation. Your appointment will display on the bottom half of the page.
Can't Schedule Online?
If you meet any of the following criteria, you will not be able to schedule online:
You are a foreign national and do not have a social security number
Your learner's permit expired
You renewed your learner's permit in the last 6 months
Please call our contact center at 888-692-6841 for help with scheduling an appointment.
What to Expect during your Driving Test
Please make note of all required steps and plan ahead for your scheduled driving test.
If you are unwilling to comply with the requirements, you will be unable to complete a driving test with the BMV.
Customer Requirements

What To Expect At The Branch

You must arrive at least 15 minutes before your scheduled appointment time.
You must be accompanied by an individual who has a valid driver's license.
No one besides the BMV examiner is allowed in your vehicle when you take the driving test.

What To Bring With You

A valid Indiana learner's permit, out-of-country license, or a driver's license or ID card expired over 3 years with proof of driving record
Completed Supervised Driving Log
Driver's Ed proof of completion, if applicable
If under the age of 18, a parent or guardian who can sign for financial responsibility must be at the appointment OR if 18 or over, a licensed driver

Vehicle Requirements

Your examination vehicle must be insured to the state's minimum liability insurance standard.
The vehicle must pass a vehicle inspection just before going on a skills exam (e.g., 2 brake lights working, all 4 turn signals working, doors operational, no cracked windshield or hindering the line of sight, no spare tires).
Any driver assistance technology must be deactivated for the skills exam.
No one but the individual taking the skills exam can be in the car with the skills examiner.
If for any reason the skills examiner determines the vehicle is unsafe, the skills exam will be canceled and the applicant can return at another time to take another skills exam when they have a vehicle that is in safe operating condition.
The vehicle must be legally equipped and in safe and clean condition.
The vehicle used must be properly registered.
Driver Training Skills Test Program
If you have a learner's permit and have successfully completed driver training with an Indiana licensed Driver Training provider, and are 16 years and 90 days of age, you may take the driving test with the provider if your provider participates in the BMV's driving skills test administration program. You may also choose to take the skills exam at a branch when you apply for a driver's license. If any of the following situations occur, you must take the driving test at a branch:
Your learner's permit expires;
Your driver training provider does not participate in the BMV's driver training skills test program; or
You fail to successfully complete your driver training program.
Elements of the Driving Test
During the exam, you must pay particular attention to the follow situations:
Drive in the proper lane, obey the lane markings, look carefully, and signal properly before changing lanes
Leave enough distance between your vehicle and the vehicle ahead of you to avoid a collision
If you are overtaken and passed by another vehicle, maintain your speed and give the other vehicle enough room to pass safely
Control your speed according to posted speed limits and varying traffic conditions
Observe good defensive driving habits
Listen to instructions and observe the general flow of traffic
Approach intersections at the proper speed, look for other vehicles, come to a complete stop, anticipate that the light might change, and do not try to beat a yellow before it changes to red
Use your mirrors and check your blind spots to ensure you are backing correctly out of parking spaces
When parking, always check traffic by looking in your mirrors, signal your intention to park, and move into the space smoothly and at the proper speed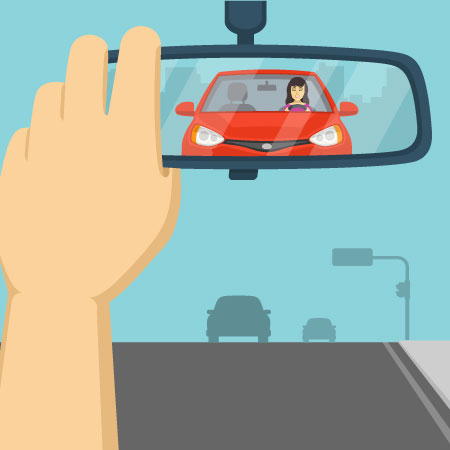 The following actions may detract from your final score:
Failing to use defroster or wipers when needed
Failing to use both hands on the wheel
Selecting the wrong gear
Failing to signal
Driving too slowly for conditions or stopping unnecessarily
Overrunning a crosswalk, stop line, or stop sign
Failing to check blind spot
Slowing speed when changing lanes
Reversing too fast
Leaving turn signal on after completed lane change
Driving too closely to the vehicle ahead or to a parked vehicle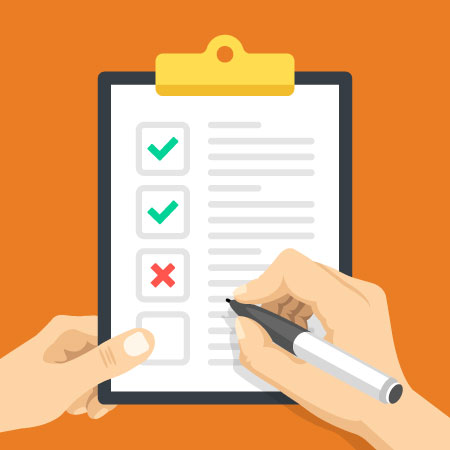 The following actions will result in an automatic failure:
Disobeying a yield, stop, school zone, or no turn on red sign
Disobeying a traffic signal
Backing over a curb
Driving into a parked vehicle
Failure to follow instructions
Failure to use a seat belt
Failure to react to hazardous driving conditions
Exceeding the posted speed limit
Driving too fast for conditions
Turning into or using the wrong lane
Passing in a no-passing zone or otherwise crossing a solid yellow line
Driving left of center/crossing a yellow line
Straddling marked lanes/using the wrong lane
Driving too close to pedestrians or bicycles
Passing a school bus with its arm out
Failure to pull over and stop for emergency vehicles or school buses
Causing an accident during a driving test
Failure to yield the right-of-way
Failure to obey required laws concerning railroad crossings
Failure to stop at a stoplight
Failure to stop at stop sign completely
Failure to obey posted speed limit/signs in a school zone
Failure of Driving Test
If you fail a driving test, you must wait 7 days before taking another driving test.
If you fail three driving test, you must wait two months following the date of the last failed skills exam before attempting another skills exam.
You will be required to renew your learner's permit if it expires before you are eligible for additional driving tests. You will also have to retake a written test to renew.
If you fail a written test you must wait until the next business day before taking another written test.