---
Signing Up for a New Account
Ready to sign-up for your new account? Complete the following steps
STEP 1
Go to https://access.in.gov.
Click on the gold-color Sign Up for Access Indiana.
Button is located under the text 'Don't have an account?' on the left side of the page.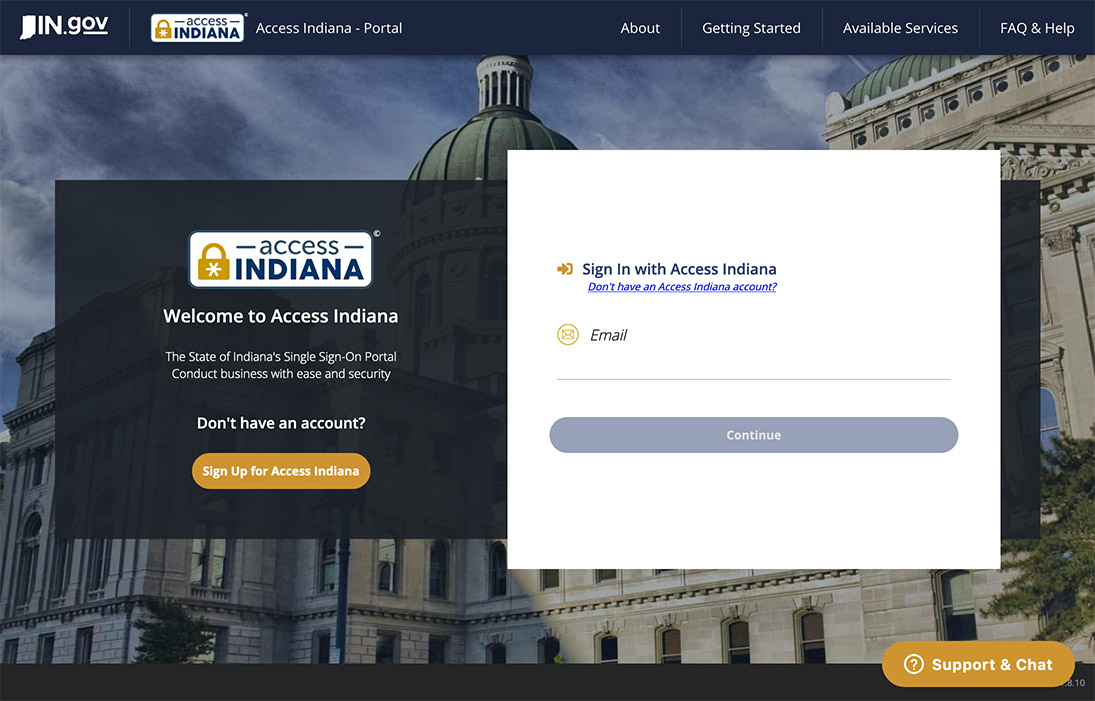 ---
Reset Your Access Indiana Password
If you are having trouble logging in and need to recover your password, complete the following steps.
---
Instructions for Adding an Authenticator to Your Access Indiana Account
---
How to Update Your Email Address in Access Indiana
Note: If you are switching your Recovery Email to be the Primary email address, you must first change the Recovery Email.
---
Changing your Recovery Email
Note: If you want to change your recovery email, you have two options.