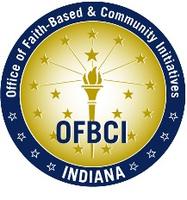 The Indiana Office of Faith-Based & Community Initiatives hosts a variety of trainings and events, including:
- The Governor's Conference on Service and Nonprofit Capacity Building
- AmeriCorps*State Program Director trainings
- AmeriCorps Member orientations
- LeaderCorps orientations
As events are announced, they will be announced via our newsletter (sign up here!) and information will be hosted on this page. Feel free to contact the OFBCI for more information by emailing us or by calling us at 317-233-4273.
Other training resources to consider:
The Polis Center's Social Assets and Vulnerabilities Indicators (SAVI) Program
About SAVI: SAVI Community Information System is a program of The Polis Center in the IU School of Liberal Arts at IUPUI. SAVI – the nation's largest community information system of its type - is a free resource that helps organizations make data-informed decisions by providing data about Central Indiana communities, tools to analyze and visualize the data and training on how to use data effectively. SAVI offers demonstrations, webinars and classroom courses ranging from hands-on instruction to topical overviews. For more information, please visit www.savi.org.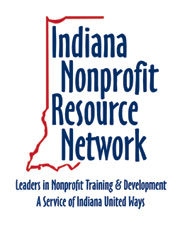 Indiana Nonprofit Resource Network (INRN)
About INRN: INRN is Indiana's leader in delivering practical, easy-to-use information for all levels of nonprofit staff and volunteers. The Network provides affordable, accessible, and high quality public and private workshops, board retreats, and resource referrals for Indiana nonprofits.
INRN services are managed from five regional offices throughout Indiana and coordinated by the Indiana Association of United Ways. Lilly Endowment has provided generous support since 1994. Frequent partners include Indiana United Ways, local and community foundations, Indiana Youth Institute, Office of Faith Based and Community Initiatives, local and state government and area businesses.
INRN's mission, to strengthen nonprofits with capacity building opportunities to successfully carry out their missions, has been exemplified in INRN programs and services for over 18 years and continues to be a valuable asset to the Indiana nonprofit sector. For more information, please visit www.inrn.org/.
The Center on Philanthropy at Indiana University
About The Center on Philanthropy at Indiana University: The Center on Philanthropy is the pre-eminent academic center dedicated to increasing awareness and understanding of philanthropy, improving its practice, and enhancing participation through public service, teaching, research, fundraising, and management of nonprofits. The Center is part of the Indiana University School of Liberal Arts at Indiana University-Purdue University Indianapolis (IUPUI) and also collaborates with the Indiana University School of Public Affairs at IUPUI and Bloomington Campuses. For more information, please visit www.philanthropy.iupui.edu/.
The Center for Congregations
The Center for Congregations strengthens Indiana congregations by helping them find and use the best resources to address their challenges and opportunities.
The Center is a gift to the congregations of Indiana from Lilly Endowment Inc., so most of our services are offered free of charge. The Center is affiliated with the Alban Institute, a research, publishing, education and consulting organization based in Herndon, Virginia.
Indianapolis Center for Congregations Board of Directors are Dr. Paul E. Schmidt, chairman; Ms. Elizabeth McKee, secretary-treasurer; Mr. Case Hoogendoorn, esq.; Ms. Katie Patterson; Rev. Dr. James P. Wind; Rev. Timothy Shapiro, D.Min. (non-voting). https://www.centerforcongregations.org/workshops