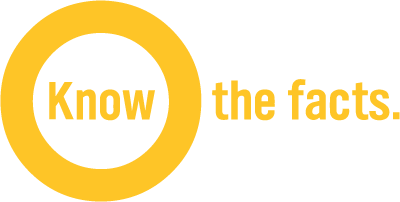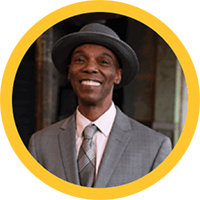 Tony's story
"If you never accept that addiction's a disease, you'll never be able to really help."
Born and raised in Muncie, Indiana, Tony is the youngest of six kids, proudly raised by his mother and father in a loving home. For Tony, his addiction to crack cocaine started recreationally, "We just wanted to live in the moment. We thought everyone was doing it. We never thought addiction would happen to us."
As he used crack cocaine, he didn't think he had an addiction because he was able to keep his house in order and maintain his job. But, over time, he realized crack was all he cared about. Soon, his clothes weren't fitting him like they used to, and he was becoming more and more isolated from his friends and family. Finally, he knew he had to get away from that lifestyle. He moved to Indianapolis and began working on himself.
It took about two years for Tony to feel he had really moved into recovery. He credits his recovery to his strong upbringing and family connections, "Regardless of what I've done in my life, my brothers and sisters have been my rock. Without them, I don't think I could have done it." Tony is sharing his story to give others hope
He has been living in recovery for 28 years.
Meet the Artist: Cristianne Fritsch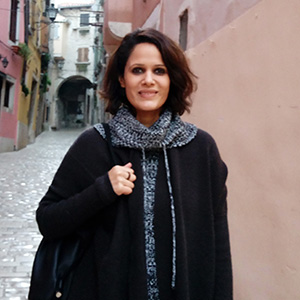 Brazilian-turned-Hoosier artist Cristianne Fritsch moved to Osgood, Indiana 10 years ago when she and her husband wanted to be closer to his family. She fell in love with Indiana and admires everything from the train tracks to the picturesque towns. She developed her art skills at the University of North Florida. Once settled in Indiana, she started a graphic design and illustration business and has been a working artist ever since. Cristianne enjoyed her experience working with Know the Facts but was particularly moved by Tony's story: "I was inspired to see the strength Tony has shown in taking control of his life, rising above his despair to free himself … a precious reminder that overcoming obstacles is possible."