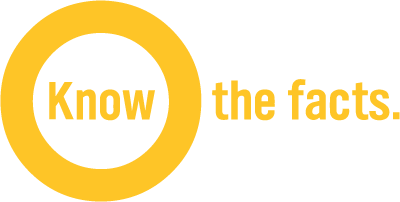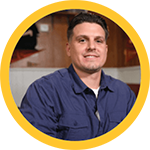 Cody's story
"Addiction is such an isolating disease. The opposite isn't recovery; it's connection. You stay in recovery through connection to others."
Cody grew up in an environment conducive to drug use. His mother abused substances, and he had access to drugs at a young age. The only child in a single-parent household, he grew up poor but enjoyed playing sports and being outside with friends. His drug usage began casually at weekend parties but soon interrupted his regular activities. He quit his school's track and basketball teams and began to isolate himself from others who weren't using drugs
At age 21, things took a serious turn when a misdiagnosis led to major surgery for Cody. After the surgery, he was prescribed painkillers and given a clean bill of health. Unfortunately, he became dependent on the painkillers. Once he could no longer get a prescription, he turned to heroin. In the span of a few months, everything changed for Cody. Eventually, he went to prison. There, he stopped using drugs and was able to remain sober for a few years after his release. But one night, he had a drink at a party, which led him back to drug use. He got treatment but wasn't able to maintain a recovery lifestyle.
"I went to treatment. I detoxed and was feeling better, so I thought I was fine. I thought I had recovered. I left without any recovery supports and soon ended up back at treatment."
Soon after, Cody was ready to make a commitment to his recovery. He not only received initial treatment for his addiction, but he learned tools and gained a community that would help him in the long term. Eager to share what he's learned with others, Cody now helps counsel others who are working to fight their addiction. He wanted to share his story to show that recovery is possible, and it can be fun and fulfilling.
Cody has been living in recovery for three years.
Meet the Artist: Byron Elliot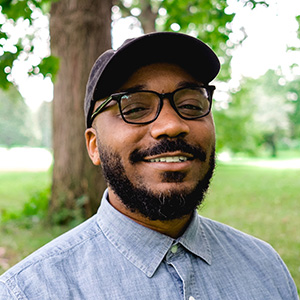 Born and raised in Indianapolis, Byron Elliott has been drawing since age two, is a graduate of the Art Institute of Indianapolis and has been working as a freelance artist since 2007. He is the founder and creative director of the lifestyle brand Blacksheep Collective. The thing he's the most passionate about is the idea of creating something from nothing, whether it be through illustration, branding, layout or user-interface design. Byron enjoyed working with Know the Facts to illustrate Cody's story: "(These) stories serve as a testament to the resilience of the human spirit. I'm glad to be part of something so uplifting."