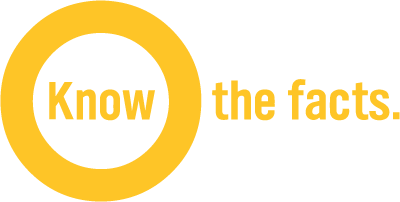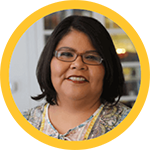 Alvina's story
"Recovery is hard, but it's worth it. You have to put work into it, but the work itself is well worth it."
Alvina is a member of the Crow tribe and grew up on a reservation in Montana. Her substance use started when she was very young as a way to suppress her feelings of inadequacy. Despite the fact that she lived on a dry reservation, meaning no drugs or alcohol were permitted on the property, substances still found their way into weekend parties and events. She married and had her first child at age 17. For Alvina, drug use and domestic violence became a regular part of her marriage. To cope with her feelings, she began drinking heavily, taking pain pills and using cocaine – all eventually leading her to heroin.
After her second child was born, she got divorced and moved to Crawfordsville, Indiana, to be closer to her sisters. While she left some of her problems behind in Montana, the emptiness she felt remained, and she continued to try to fill it with drugs. Eventually, she was arrested. After her release, Alvina was able to remain sober for about two years until a prescription for painkillers led her back to heroin use.
My whole life was consumed by drugs – getting them, figuring out how to get them and using them."
Eventually, exhausted by drug use and her situation, Alvina reached out to her dad. He told her he loved her, and he just wanted her to get help. Alvina considers that moment life-changing, "When he said that, it sparked something in me. That's where I found that hope. The hope for something different." While it was not an easy process, over time, Alvina was able to cut drugs out of her life. She now works to help others and chose to share her story to shine a light on the realities of addiction and the hope of recovery.
Alvina has been living in recovery for four years.
Meet the Artist: Maria Iqbal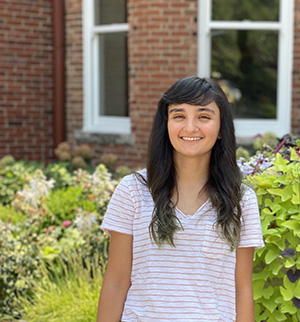 At just four years old, Maria Iqbal was introduced to art by her mom and has been creating special works ever since. She attended the Herron School of Art and Design at IUPUI and has been active professionally since 2015, most recently working as a studio artist with Cat Head Press. She worked closely with Know the Facts to learn Alvina's story and bring it to life. Maria is thankful and humbled to be part of Know the Facts: "Addiction is such a serious topic, and I think Know the Facts is a really helpful resource for not only those suffering with an addiction, but those looking to help those suffering."