Know the facts about substance use disorder in Indiana.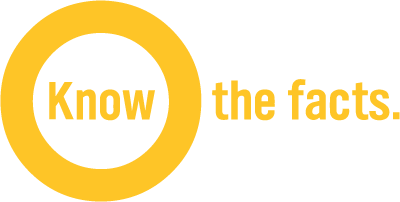 Substance use disorder impacts every corner of our state. Many of those struggling with addiction are people we know – our family members, our friends, our co-workers, our neighbors. They face a wide range of stigmas that may prevent them from seeking treatment. As Hoosiers, we can stand against the stigma of substance use disorder by learning and listening.
Whether you or someone you know is suffering from addiction, the more you know about opioid and substance use disorders, the more compassionate and supportive person you can be.
What is addiction?
Addiction to drugs, also known as substance use disorder, is a disease that affects thousands of Hoosiers. Those who are struggling with substance use disorder are unable to control their use of illegal or legally prescribed drugs. For many, addiction begins quietly. It may start with the recreational use of a drug. In the case of opioids and other painkillers, it may begin when a doctor prescribes a medication. Whatever the reason, once addicted, this disease affects a person's brain, and they will continue to use the drug despite repercussions.
Addiction is a disease, but with support and treatment, there is hope.
Several Hoosiers have shared their experience with substance use disorder. See their stories of addiction, treatment and recovery.
Indiana substance use disorder facts
Oftentimes, addiction can seem like something that happens "somewhere else." However, Hoosiers are affected by opioid and other substance use disorders as much as anywhere else across the United States.
Indiana has taken an "all hands on deck" approach to fighting substance use disorder. By taking steps to prevent people from becoming dependent, increasing access to treatment and supporting recovery opportunities, we've been making an impact.
To help prevent dependency, Governor Holcomb signed SEA 221 into law, requiring prescribers to check INSPECT, Indiana's prescription drug monitoring program, before prescribing opioids or benzodiazepines. This law helps reduce dangerous drug interactions, doctor shopping and substance dependency.
Increasing access to treatment is one of the best ways to address substance use disorder in our communities. Since 2017, more than 56,000 Hoosiers have been served by Opioid Treatment Programs, and now 1.6 million Hoosiers have access to addiction treatment through Medicaid.
As of August 2020, Indiana has nine counties with active syringe service programs and 13 counties with harm reduction programs. Needle exchange and retrieval programs work to prevent disease, serve as a gateway to public health and social services, and have helped more than 10,000 people since April 2015.
Because recovery from addiction is a lifelong journey, Indiana has committed $1.4 million to expand recovery housing for Hoosiers dealing with substance use disorder. Currently, there are 130 certified recovery residences in the state and counting. More than 1,100 Hoosiers have been served.
The actions being taken by state and local, private and public organizations are making great strides in the fight against substance use disorder. As a Hoosier, you can help make an impact in your community by knowing about addiction, providing support to those in treatment and understanding there is hope because recovery is possible.
Gain understanding
Sometimes the best way to learn is by hearing someone's story. Putting yourself in their shoes or finding the similarities between yourself and your neighbor helps you gain a better understanding of their experience. The disease of substance use disorder can change lives, disrupt dreams and ruin relationships. However, we know there is hope for everyone facing this disease. That's why it's so important to hear the stories of addiction, treatment and recovery from those who've experienced it.
Watch real stories from Hoosiers to gain an understanding of substance use disorder and the hope that comes from possibilities, compassion, connection and love.
What is treatment?
Once we understand that addiction is a disease, the barriers to seeking and obtaining treatment are reduced. Substance use disorders can be treated, and people need to be aware of this fact. While there are many different types of treatment, there is no single solution or quick fix to addiction. The right treatment, or combination of treatment methods, is unique to each individual. But, to live in recovery, everyone has to begin somewhere.
Treatment types include, but are not limited to:
Naloxone
Naloxone, also known as Narcan or Evizo, is a medication designed to rapidly reverse an overdose. It is not a long-term treatment solution, but instead a critical, safe and fast-acting tool to reduce overdose deaths. It can very quickly restore normal respiration to a person whose breathing has slowed or stopped as a result of overdosing with heroin or prescription opioid pain medications.
In May 2020, Governor Holcomb announced a partnership with Overdose Lifeline Inc. to distribute 25,000 naloxone kits to Hoosiers at risk of overdose, totaling $1 million. This potentially life-saving treatment is essential for first responders, medical professionals, families and individuals to have available so they can intervene during an opioid-related overdose.
Submit an Indiana Naxolone Request
Medication for opioid use disorder
The most effective method of treatment for an opioid use disorder, which is a type of substance use disorder, is Medication for Opioid Use Disorder. A MOUD treatment program includes the use of one of three FDA-approved medications, prescribed to an individual and monitored by health care professionals. The three medications are methadone, buprenorphine and naltrexone. Each medication works differently to reduce opioid withdrawal and craving symptoms and/or to block opioids' euphoric effects on the brain. MOUD is most effective when combined with counseling and cognitive behavioral therapy.
Counseling and cognitive behavioral therapy
This treatment includes both individual and group counseling sessions that help someone learn and practice positive drug-free thoughts and behaviors. Therapy may also include referrals to other medical/psychiatric, psychological and social services, including assistance with employment, housing and family services.
Inpatient treatment
An inpatient treatment program is designed for someone who requires medical intervention or a structured environment to begin their recovery. Treatment services can include detox, rehab, residential treatment and involvement in group therapy.
Outpatient treatment
Outpatient care is a treatment option that allows the individual to remain at home or in supportive living. Outpatient care allows people to incorporate treatment into their life while still attending school, maintaining employment or staying connected to family.
This is not a complete list of treatment types, but these general terms can help you gain a better understanding of the supportive treatments available to Hoosiers fighting substance use disorder. More than 60 recovery-based organizations across Indiana to provide peer support as part of the Indiana Recovery Network.
Locate addiction treatment resources in Indiana
Signs of substance use disorder
Being aware of the physical signs of addiction can help get a person into treatment for the disease.
Signs of opioid and other substance use disorders include but are not limited to:
Noticeable elation / euphoria
Marked sedation / drowsiness
Confusion
Constricted pupils
Slowed breathing
Intermittent loss of consciousness
Constipation
Doctor shopping
Shifting or dramatically changing moods
Social withdrawal
Sudden financial problems
Criminal activity to obtain drugs
Another indicator that a person has an opioid use disorder or other substance use disorder is if a person exhibits withdrawal symptoms when opioids are discontinued.
Continued use of drugs and misuse of medications can lead to physical dependence and withdrawal symptoms. And, after a while, people need to take higher doses just to avoid the physical withdrawal symptoms.
As a person escalates their doses, they face an increased risk of overdose. When a person takes a higher dose than their body and brain are able to manage, they may experience an overdose.
An overdose can be life-threatening if medical treatment, such as Naloxone, is not administered right away. Never wait to seek help – it could save someone's life, including your own. You should seek professional medical help immediately if an overdose is suspected.
Reducing stigma
Fighting against the stigma associated with substance use disorder is one of the best ways we can help our fellow Hoosiers. Stigma, the fear of judgment from others, can prevent our neighbors and loved ones from getting the life-saving treatment they need. To help them, we can take steps to reduce stigma by making some small changes.
In addition to educating ourselves on addiction, treatment and recovery, we can also:
Offer support to friends and neighbors who are struggling.
Listen while withholding judgment.
Treat anyone suffering from substance use disorder with dignity and respect.
Avoid hurtful language.
Stopping stigma starts with us. Learn more about stigma and show your support.
The hope of recovery
Understanding substance use disorder as a disease leads to empathy for Hoosiers with the disease and will help encourage people to seek and access treatment. There is no quick fix for addiction, but there are many types of treatment available. And with treatment comes the hope of recovery.
Recovery is a lifelong commitment. It's different for everyone, and there are countless paths a person can take along the journey. Most importantly, Hoosiers need to know that recovery is possible.
If you or a loved one is struggling with substance use disorder, the first step to recovery is recognizing you need help.
Community support and outreach
As Hoosiers, the individual choices we make can have a big impact on substance use disorder and fighting the stigma associated with it. If we can challenge stereotypes and use more positive language, we can be supportive of those struggling with addiction and those living in recovery.
To spread the word, we encourage community leaders as well as representatives from public and private organizations to learn more about how they can help. By sharing educational materials and continuing to learn about substance use disorder, treatment and recovery across Indiana, we can make a difference in the lives of countless Hoosiers.
If you use assistive technology (such as a Braille reader, a screen reader or TTY) and the format of any material on this website interferes with your ability to access information, please contact us at this link. If you have a complaint about web accessibility or print communications in accessible formats, you may also contact us via this link. To enable us to respond in a manner most helpful to you, please indicate the nature of your accessibility issue, the preferred format in which to receive the material, the web address of the requested material, and your contact information.