Indiana Workforce Recovery Employer Guidelines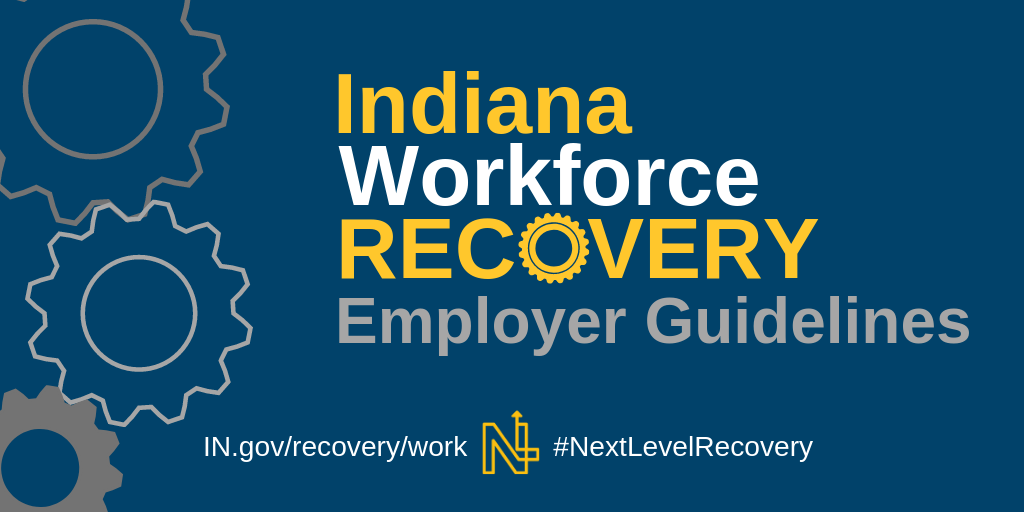 ABOUT THE PROGRAM
Attacking the drug crisis, promoting recovery, and building a skilled and ready workforce are priorities for Indiana. That's why Governor Eric J. Holcomb included establishing workforce recovery guidelines to equip employers and employees impacted by substance use in his 2018 Next Level Agenda. He signed HEA 1007, authorizing Indiana Family and Social Services Administration (FSSA) to create best practice guidelines for employers and implement a second-chance program for applicants and current employees who are qualified for work but test positive on a drug screen.
To put this in action, the State of Indiana partnered with Indiana Chamber affiliates Indiana Workforce Recovery and Wellness Council of Indiana to develop guidelines to help employers and employees understand and address substance use appropriately. More than 350 businesses participated in eight Indiana Workforce Recovery employer opioid strategy events across Indiana. Their feedback contributed to developing the guidelines to help people who test positive for substance use, whether they are currently employed or qualified potential employees.
As we work to help Hoosier employers and employees navigate substance use prevention, treatment and recovery in the workplace, these guidelines take away the guess work and represent a significant step forward for business' ability to hire and retain people who need help.
GUIDELINES
VIDEO MODULES:
Indiana Wellness Council and Indiana Workforce Recovery created a video toolkit to allow employers to take a deeper dive.