Thursday, February 2, 2023

Blog topics:
PERSPECTIVES FROM THE FIELD
The strength of Indiana is that we bring together a variety of perspectives from the plethora of areas that touch the field of cyber, especially through the Indiana Executive Council on Cybersecurity (IECC). Hence the name "Perspectives From the Field Series" in which we invite experts to discuss the real and challenging issues we are facing in the field and the proposed solutions from the experts to better the lives and businesses of all Hoosiers.
In the second installment of a two-blog series, Jeremy Miller shares his expertise on the advantages of cyber compliance management and how it can help protect your business.
Most small businesses believe that cybersecurity is only important for large corporations, which are more exposed to threats since they have more resources. In fact, 60 percent of small businesses owners think it's unlikely that cyber criminals will attack them. Contrary to popular assumption, small businesses are MORE likely than huge enterprises to be the subject of cyber threats.
That is why cyber compliance training and management is essential for businesses today. Employing a variety of learning and maintenance strategies, businesses can reduce risks and the expense of a breach. Maintaining and keeping systems secure and resilient can help to avoid severe consequences including reputation damage, financial losses, and even loss of life.
Let's look more closely at why cybersecurity compliance training and management is crucial for businesses and shouldn't be disregarded today. First, here are some of the different cyber threats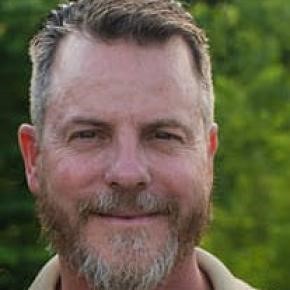 that businesses owners and employees must be aware of and trained to handle.
Cyber-terrorism
Malware
Trojans
Botnets
Adware
Spyware
Ransomware
SQL Injection
Social Engineering
Phishing
Man-in-the-Middle
Denial of Service
Online Scams
Sextortion
While purchasing the most recent cybersecurity hardware and software is advised, providing employees with continuing security skill training to be aware of cyber threats like these will help assure the long-term security of your company's data. Furthermore, performing proper security assessments can show you where security gaps lie, as well as provide you with the tools to improve your security posture and keep you compliant with industry and local regulations.
Additionally, there are a wide range of benefits to having a cyber compliance management system, including:
Saving time and resources by automating compliance-related processes, such as policy management and security assessments.
Helping to avoid more of the cost that can come from non-compliance, such as fines and penalties, and potential lawsuits. Also, it can minimize the costs associated with incident response and recovery in case of a security breach.
Customers, employees and vendors feeling safer knowing you are looking out for them.
Putting in place more efficient data management policies that will help "keep the lights on", in the event of a cyber incident or cyberattack.
Taking solace in the fact you've done everything you can to protect your business and that you will be ready and resilient for any issues that may arise.
Protecting against having to take corrective actions and incurring penalties for noncompliance.
Mitigating risk to survive and recover from a cyber incident or cyberattack.
The other way to create a greater measure of compliance is to offer cybersecurity training to your employees. In doing so, it offers several advantages, including:
Awareness -- Cyberattacks often involve a substantial number of human mistakes. An effective security awareness training program will provide them with more of the skills and assurance they need to spot security hazards when they are presented and show them how to escalate problems. The better informed your staff is, the better they can defend your company, and the more proactive your cybersecurity measures will be. It will also help in avoiding downtime.
Increase Customer Confidence: According to a Ponemon survey, 31 percent of consumers reported that after a data breach, they stopped doing business with the compromised firm. These figures demonstrate how crucial it is to keep a robust security posture. Customers will have more faith in a company and be more likely to do business with them if they are aware that the company is taking cybersecurity seriously.
Threat Reduction: A cybersecurity awareness campaign is crucial in lowering the dangers that could result in data breaches and other cyber threats. Employees will be informed of information security best practices, apps, and technologies using a cybersecurity awareness program, including social media, email, and websites. Employees that receive cybersecurity awareness training are better informed about common social engineering threats like phishing and spear phishing. By assessing their knowledge about cyberattacks and how they react to phishing emails, this tool can be used to identify individuals who may benefit from more training.
Regardless of the real consequences that can occur as a part of any sort of breach, people must be aware of recommended practices to generate a higher level of security. This will also help in avoiding a situation, in which the company takes a hit to their reputation or the fallout that can come from having to deal with some negative press.
What's more, by proactively initiating a cybersecurity compliance program, you'll not only help in protecting your company from hackers and cybercriminals, but it'll also provide a safer, more secure work environment. For more information about cyber compliance, please visit Lionfish Cyber Security or email me at jeremy@lionfishcybersecurity.com.