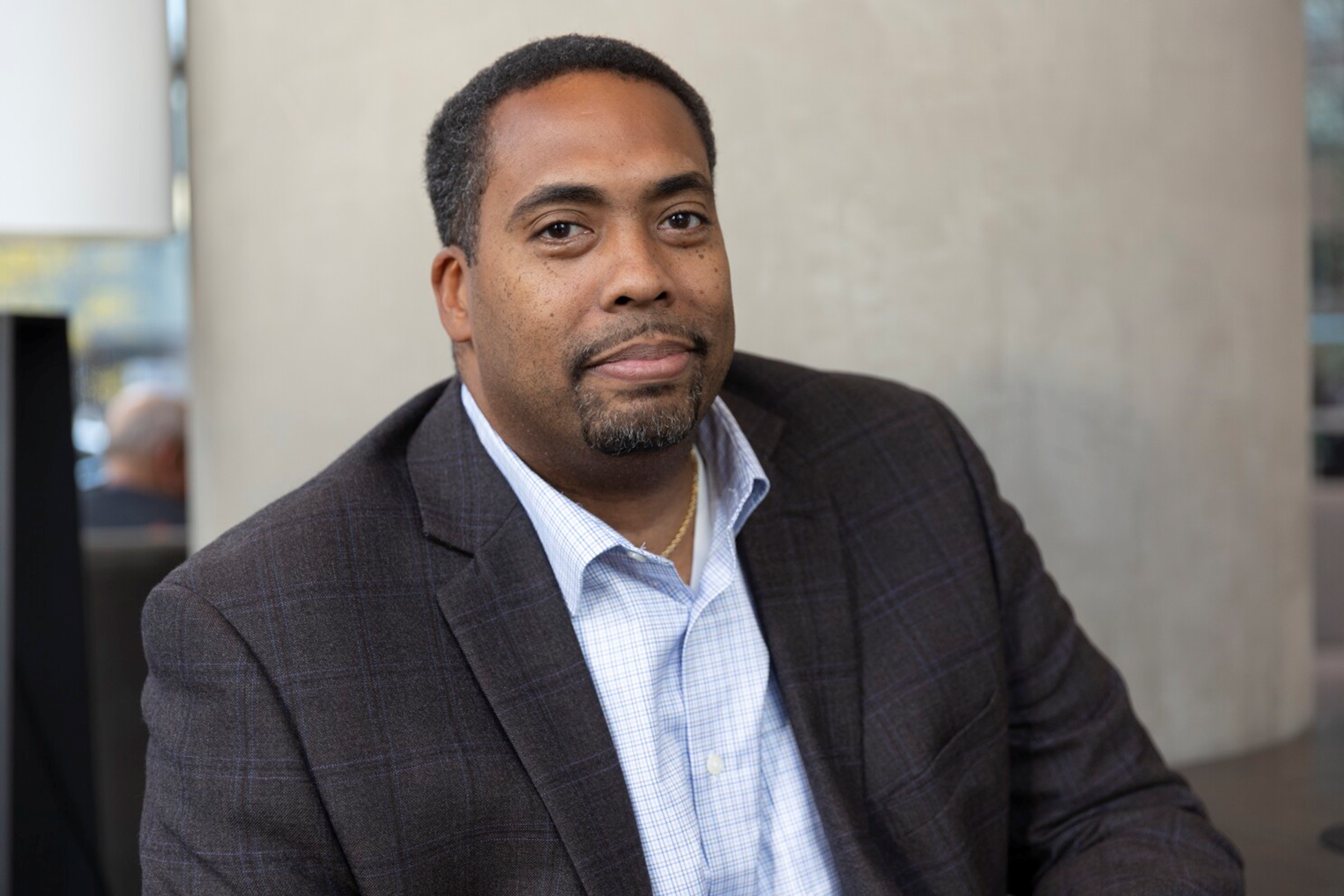 TRACY BARNES
Chief Information Officer Tracy Barnes was appointed by Gov. Eric J. Holcomb in March 2020. In this role, Tracy sits on the Governor's Cabinet overseeing the Indiana Office of Technology and provides strategic oversight of the State's technology portfolio, as well as leadership on technology and cybersecurity policy. Tracy also serves as the Co-Chair for the Indiana Executive Council on Cybersecurity.
Tracy brings significant business leadership and information technology experience to his role, having previously served as Chief of Staff for the Lieutenant Governor, and as Deputy Auditor and IT Director for the Indiana Auditor of State. Before joining the public sector, Tracy served as president and chief executive officer for ENTAP, Inc., an IT consulting services firm that designed and delivered effective enterprise-focused information technology solutions to organizations in various industries across the globe.
Tracy was recently recognized by StateScoop magazine as a GoldenGov State Executive of the Year. Previously, he has also been recognized by the Indianapolis Business Journal as one of the 250 most influential business leaders in Indiana and has also received accolades from the TechPoint MIRA awards and the IBE Governor's Award for Achievement in Technology.
Tracy holds a B.S. in Computer Science from Butler University and a M.S. in Cybersecurity Law from the University of Maryland, Baltimore. He also holds a certificate from the Tuck School of Business at Dartmouth. Tracy sits on the board of directors for the Mitch Daniels Leadership Foundation, NXG Youth Motorsports and Force Indy race team. Tracy and his wife live in Indianapolis. He has three children: David, Lacy and Julian.
---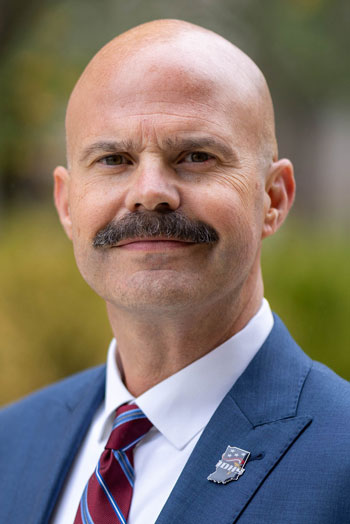 JOEL THACKER
Gov. Eric J. Holcomb appointed Joel Thacker as executive director in June 2022. He served as Indiana State Fire Marshal from 2020 to 2022. Thacker began his career as a first responder in 1992 as an EMT and volunteer firefighter in central Indiana. Five years later, he became a career firefighter serving in Brownsburg and then Johnson County's White River Township. Thacker served in Brownsburg as assistant chief before moving to Plainfield in 2015 to become division chief of fire prevention and administration. He was sworn in as Plainfield fire chief in 2017.
Thacker earned a bachelor's degree in business administration from Indiana Wesleyan University and a master's degree in criminal justice and public safety from IUPUI.
---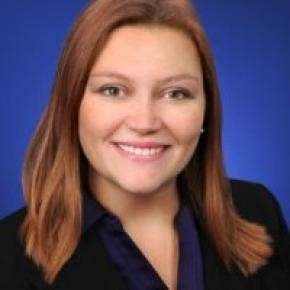 CHETRICE MOSLEY-ROMERO
Chetrice Mosley-Romero serves the State of Indiana as the USDHS Cybersecurity & Infrastructure Security Agency's (CISA) Cybersecurity State Coordinator where she assists state agencies, local governments, and critical infrastructures with preparedness, resiliency, and incident response. Prior to her role with CISA, she was the State of Indiana's first Cybersecurity Program Director where she worked with public and private partners to develop and implement two state cybersecurity strategic plans. Prior to that, she was the Executive Director of External Affairs for the Indiana Utility Regulatory Commission where she led the public relations, policy, consumer affairs, and emergency operations. Moreover, Mosley-Romero has a decade of emergency preparedness, exercises, continuity of operations, and response experience in utilities, government, and cybersecurity. An award-winning professional, Mosley-Romero has provided public relations and strategic consultation to a number of state agencies and organizations. She also was a member of the FEMA Urban Search & Rescue Indiana Task Force Team and was deployed to the Surfside Condo Collapse in 2021. Additionally, Mosley-Romero is a co-founder of a nonprofit organization focused on anti-human trafficking efforts for children called LION195. She lives in Indiana with her husband and four children.
---
DR. JIM ROBERTS
Dr. Jim Roberts is in his eighth year as Superintendent of the Bartholomew Consolidated School Corporation (BCSC). Dr. Roberts previously served as Superintendent of the Batesville Community School Corporation in Batesville, IN for nine years and spent a total of 23 years in that corporation as an administrator. Prior to becoming an administrator, he was a mathematics and computer science teacher at Hauser Jr. Sr. High School in Hope, IN for six years. Dr. Roberts has been a state and national presenter in the area of Coordinated School Health Programs, received an Indiana State Department of Health's Wellness Champion Award in 2011, was the Indiana Association of Public School Superintendents' (IAPSS) District VIII Superintendent of the Year in 2014 and 2016, earned the 2016 Governor and Cheri Daniels School Health Award, received the 2022 Indiana CTO Council/IAPSS Candice Dodson EdTech Trailblazer Award, and was recognized as the 2023 AASA/CoSN EmpowerED Superintendent of the Year.
---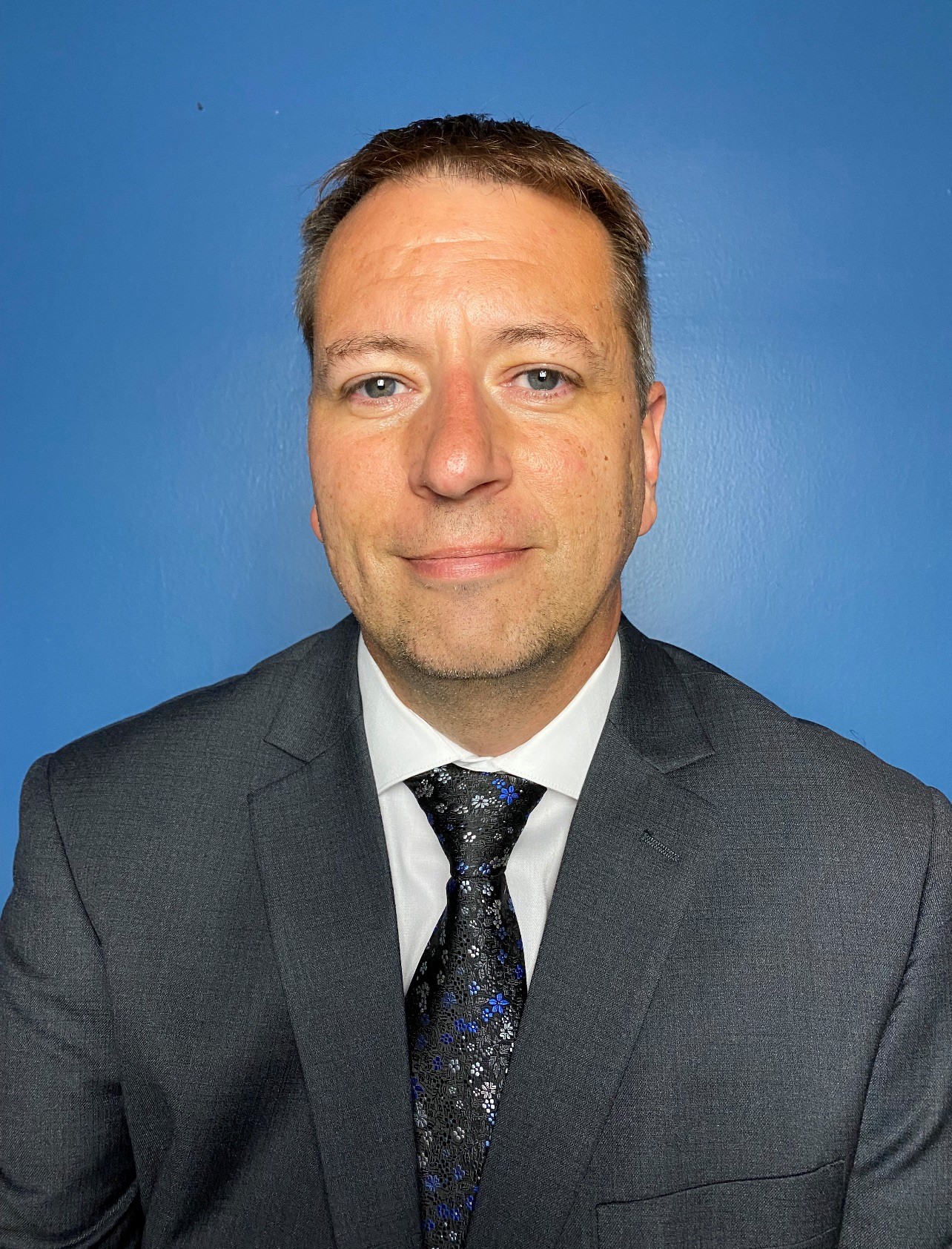 JASON STARKWEATHER
Jason Starkweather has been with Brownsburg Community Schools for the past 23 years, and currently serves as the Director of Technology for the District. A former student of Brownsburg, Jason has witnessed the tremendous growth in Brownsburg throughout the years and is proud to be a part of one of the most successful districts in the State of Indiana. In addition to the Director role, Jason co-sponsors the student broadcasting club, which has won several first-place live broadcasting awards through the Indiana Association of School Broadcasters organization.
---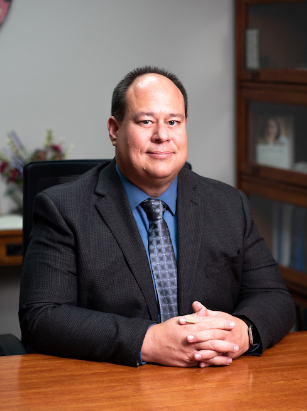 BRAD HAGG
Brad Hagg currently serves as the Director of Educational Technology in the Indiana Department of Education (IDOE) in the areas of E-Rate, Cybersecurity, Connectivity, and Ed-Fi Data Modernization. He has worked in Indiana schools for over 24 years, serving as Director of Technology and Chief Technology Officer for two public school districts.
Hagg has served as a board member, chairman, and president of the Hoosier Educational Computer Coordinators (HECC) organization. He has also been an active member of the Consortium of School Networking (CoSN) organization as well as its Indiana CTO Council chapter. He has been selected as the Technology Coordinator of the Year in Indiana and was also recognized by the National School Boards Association (NSBA) as part of its "20 to Watch" Educational Technology Leaders program.
Hagg holds a teaching license in elementary education along with a Master's Degree in Educational Leadership and is licensed as a school administrator. He is also a Certified Education Technology Leader (CETL) and maintains other technology certifications and specializations.
---

DAN LAYTON
Dan Layton joined the Zionsville Community Schools as a science teacher in 2005 and taught Biology, Genetics/Biotechnology, and Advanced Placement Biology. He also coached the Boys' Tennis team to state finals appearances in 2008, 2009, and 2010. In 2008 he developed the school's first hybrid online class which led to him winning the IPL Golden Apple Award in 2010 for innovation in the classroom. He left the classroom in 2012 to become assistant principal at Pleasant View Elementary in Zionsville before becoming Chief Technology Officer for ZCS. Under Dan's leadership, ZCS was the first district in the state of Indiana to be awarded the Trusted Learning Environment Badge from CoSN. In addition to these educational roles, he has also taught graduate level courses at the University of Indianapolis and has presented at numerous conferences on the purposeful integration of technology into the school system. Dan graduated with a Bachelor's degree in secondary education (major in Biology) and a Master's degree in educational administration from Ball State University. Dan firmly believes in the massive potential of our youth to not only be prepared for the "real world" but to be prepared to make the "real world" a better place through their ability to generate ideas, see those ideas to fruition and to defend the worth of those ideas.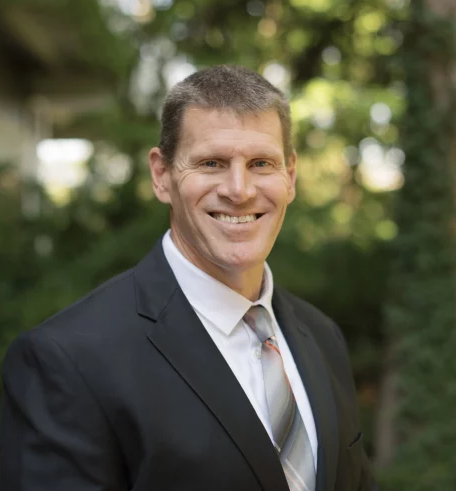 DAVID DUNGAN
David Dungan comes to Anderson University with more than 25 years of experience in law enforcement and most recently served as a public and private sector liaison at the Indiana Intelligence Fusion Center. Dungan also spent seven years as a captain in the Indiana Department of Natural Resources Law Enforcement Division where his responsibilities included budgeting, quartermaster depot management, material acquisition, grant writing and administration, technology improvement, and continuity of operations planning. Prior to his role as captain, Dungan spent 15 years as a field officer and five months as a corporal. He was a three-time District Officer of the Year and in 2008, he earned the James D. Pitzer Statewide Indiana and the Midwest Council Conservation Officer of the Year awards. The Center for Security Services and Cyber Defense (CSSCD) is a manifestation of our cybersecurity, national security, and computer science programs. The center is aimed to develop a pipeline of graduates with excellent technical skills, strong Christian ethics, and a desire to serve on the front lines in defending the nation, our communities, and institutions from threats, foreign and domestic, in both the physical and cyber realms.
---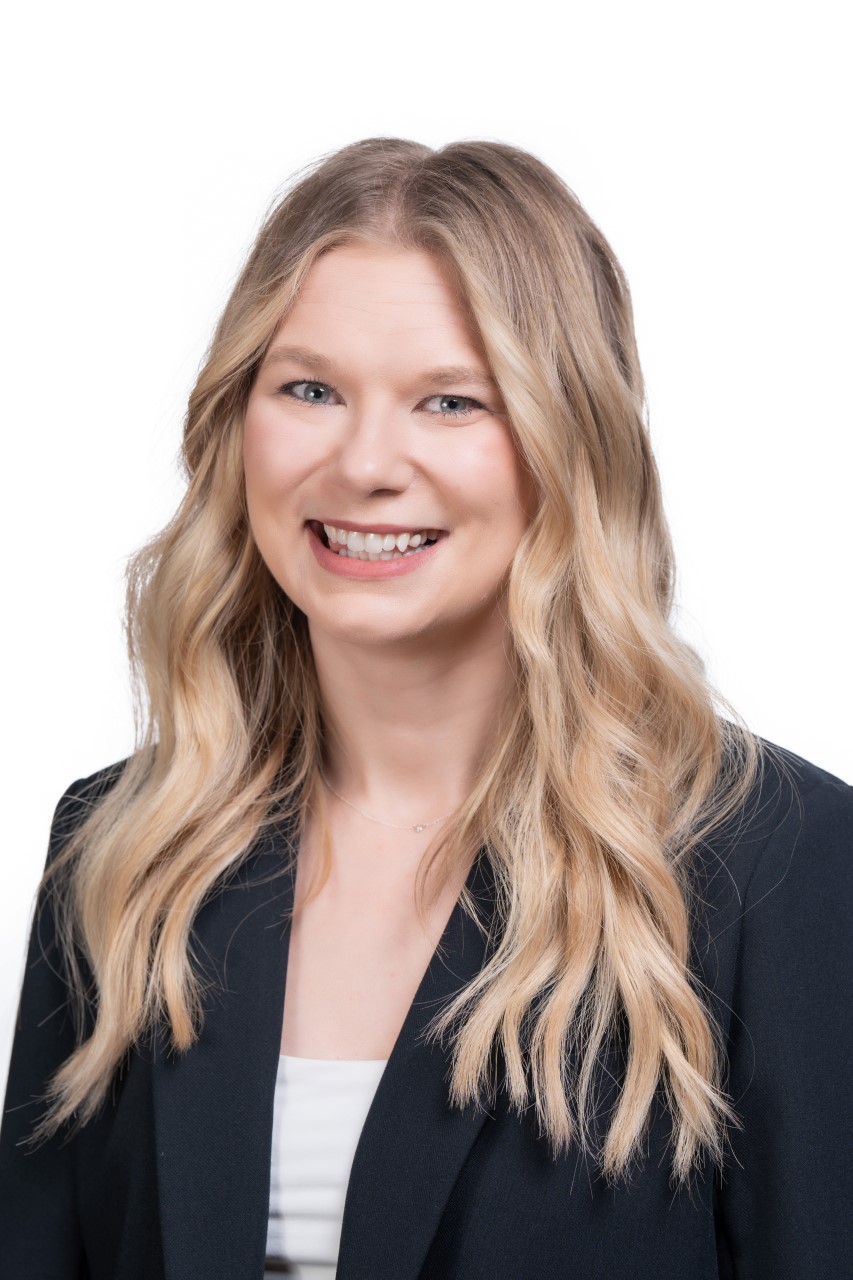 NATASHA JENSEN-MATTA
Natasha Jensen-Matta is the Director of Small Business at the Indiana Economic Development Corporation and Interim State Director of the Indiana Small Business Development Center. Natasha oversees an 80+ person team of small business and entrepreneur advisors and various other statewide programs supporting entrepreneurs and small businesses as they start, grow, and innovate in Indiana. Since joining the team, Natasha has provided the internal infrastructure and operational support for the organization resulting in two record-breaking years serving over 9,000 small businesses and entrepreneurs. Before coming to the IEDC in 2020, Natasha was a consultant for Crowe LLP, where she worked as a public sector consultant. She received an MPA from the O'Neill School of Public and Environmental Affairs at Indiana University with a focus in public management and a bachelor's degree from Northern Illinois University in Political Science.
---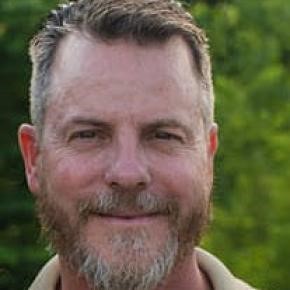 JEREMY MILLER
Jeremy Miller, CEO of Lionfish Cyber Security, served in the U.S. Army as a Green Beret in the Special Forces. He founded and managed several tech companies that built SaaS software to solve industry issues, including Investway and AppealTaxes-Now, to name a few. He now focuses on building a SaaS and service component for cyber security compliance management, apprenticeship management, and more. He is proud to be a part of the cyber war effort and help protect our country, its companies, and their families from those who would do us harm online, or otherwise.
In addition, Jeremy has served as President for the Special Forces Association Chapter 500 in Indiana for the last few years to help and assist in transitioning soldiers out of the service and providing a support system for them and their families. He is also the current AFCEA (Armed Forces Communications & Electronics Association International) Indiana Chapter President and is a board member of MedStreet.org where physicians volunteer their time to help homeless individuals get back on their feet. Past board positions include Chairman of CYT Indy (Christian Youth Theater), Vice President and Education Chair for the Central Indiana Real Estate Investors Association, and Executive Director for VetsInHouses (helping to house homeless vets).
When not working, Jeremy enjoys spending time with his wife, two children, and two dogs. He used to love testing his endurance and strength as an ultra-runner doing 50, 75, 100, and several 200 milers including one 240-miler in Moab, Utah, until he had to have his hip replaced two times. He has been recovering and itching to get back out to challenge himself as much as possible.
---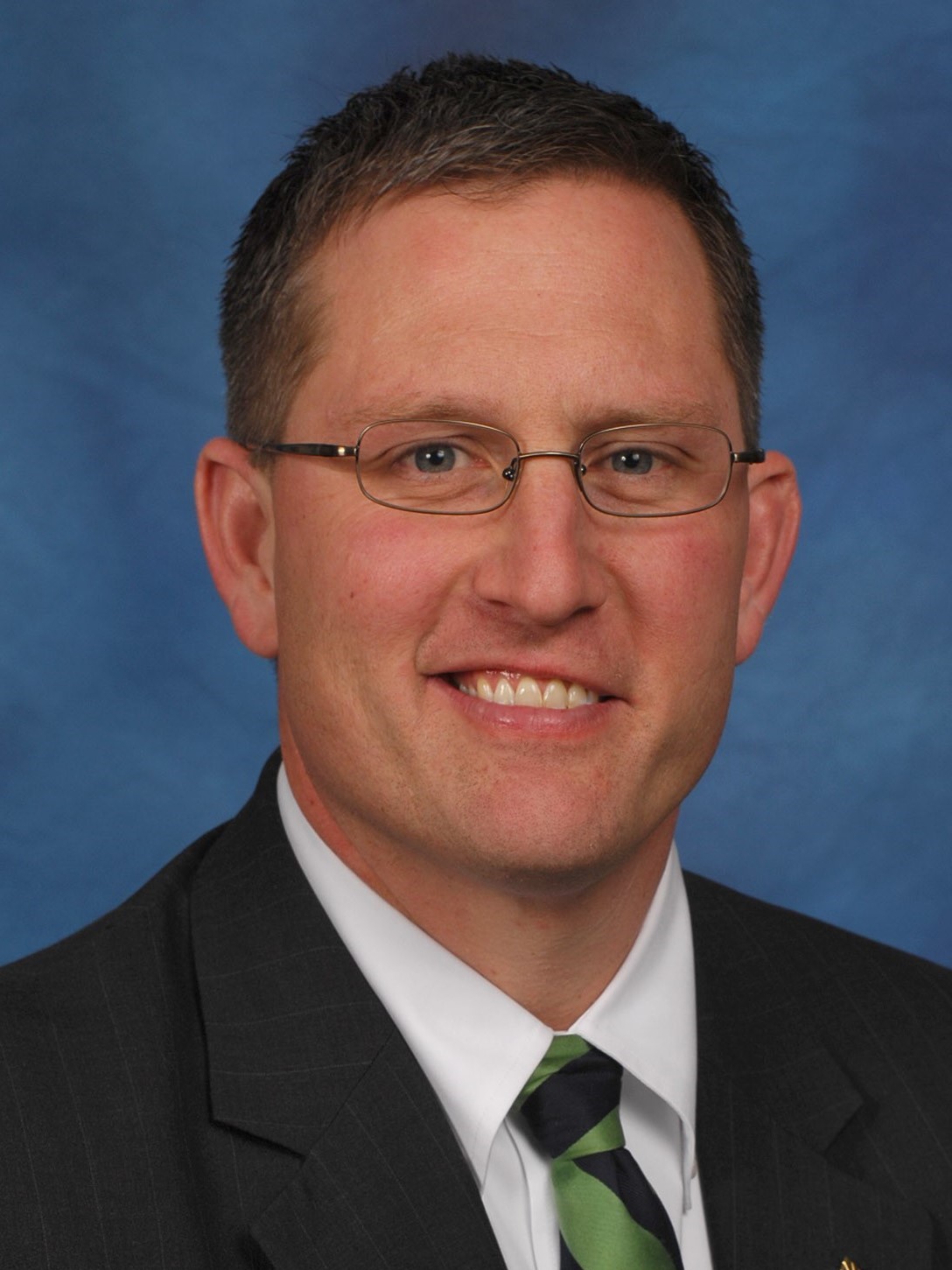 ERIK MINER
Erik Miner serves as market executive for Regions' Indiana footprint and leads the Commercial and Industrial team for the bank's Indiana and Greater Illinois territory. An industry veteran of more than 30 years, Erik's financial expertise lies in the areas of relationship management, including small, middle and larger corporate financing; treasury/liquidity management; international accounts; commercial real estate; public finance, merchant card processing; and mergers and acquisitions and leasing. Erik has attained Regions' highest recognition as a Chairman's Club member, an honor recognizing performance within the top 10% of the company, three times. He has earned several certifications throughout his tenure, including Advanced Leadership Development, Leaders at all Levels and Regions Credit Risk Management. Erik is dedicated to attracting, retaining and developing high-functioning talent by promoting a culture of teamwork.
Erik is actively engaged in the Indianapolis not-for-profit community, having served on numerous boards and committees. His recent volunteer involvement includes membership on the American Heart Association Board, American Lung Association, and the Lynx Capital Corporation Board. He has also serves as an educator for the Robert Morris Association, Central Indiana Chapter. Erik currently serves on the Indiana Community Business Credit Corporation Board, Indianapolis Chamber of Commerce Board, Indiana Chamber of Commerce and 500 Festival Board. Erik's previous community involvement includes a term as board president of Heritage Place of Indianapolis, Boys and Girls Club of Indianapolis Board member, and committee affiliations with The Indianapolis Zoological Society, The Indy Partnership, United Way of Central Indiana, Premier Capital Corporation and Mayor Brownfield's Redevelopment Initiative. Erik is an Ardath Burkhart Series Graduate and a United Way of Central Indiana Leadership Giving contributor. In 2004, Erik received Junior Achievement of Central Indiana's distinction as "Indy's Best & Brightest" Under 40 in the Banking and Financial Services category.
An Indiana native, Erik graduated from Merrillville High School. He earned a Bachelor of Liberal Arts degree from DePauw University in 1990. While at DePauw, Erik studied abroad in Essex, England, as part of the University's Independent Foreign Studies program. He also holds a Master of Business Administration from Indiana University. Erik and his wife Jennifer reside in Indianapolis with their five children.
---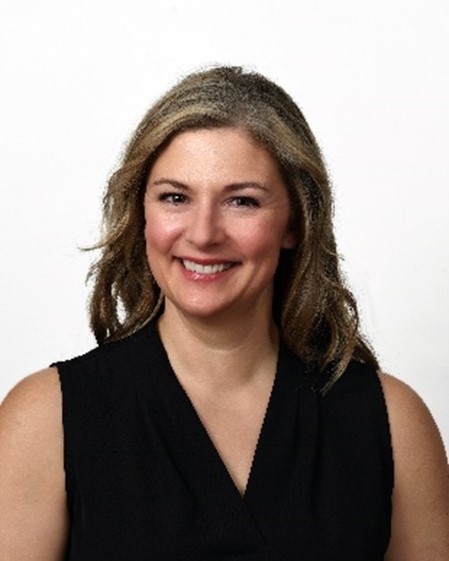 HEIDI LEONARD
Heidi Leonard is a Senior Vice President of Government & Institutional Banking at Regions Bank where, for the past four years, she has been serving state and local government, public school, and nonprofit clients. In this capacity, she is responsible for formulating market strategy, working with relationship managers and lending the bank's capital with a focus on community development, fraud prevention and financial wellness education.
She has served as a board member on Indiana Women in Public Finance, the Hamilton Southeastern Education Foundation, and the Hub & Spoke Institute, in addition to volunteering for seven years with the Indianapolis Children's Museum Guild. Heidi recently joined the Indiana Executive Council on Cybersecurity (IECC), where she serves as chair of the finance committee. Since receiving her MBA from Indiana University in 2020, Heidi has remained engaged at the Kelley School of Business, teaching an introductory financial management class, as well as serving as a guest speaker and mentor to the Finance Diversity Program.
---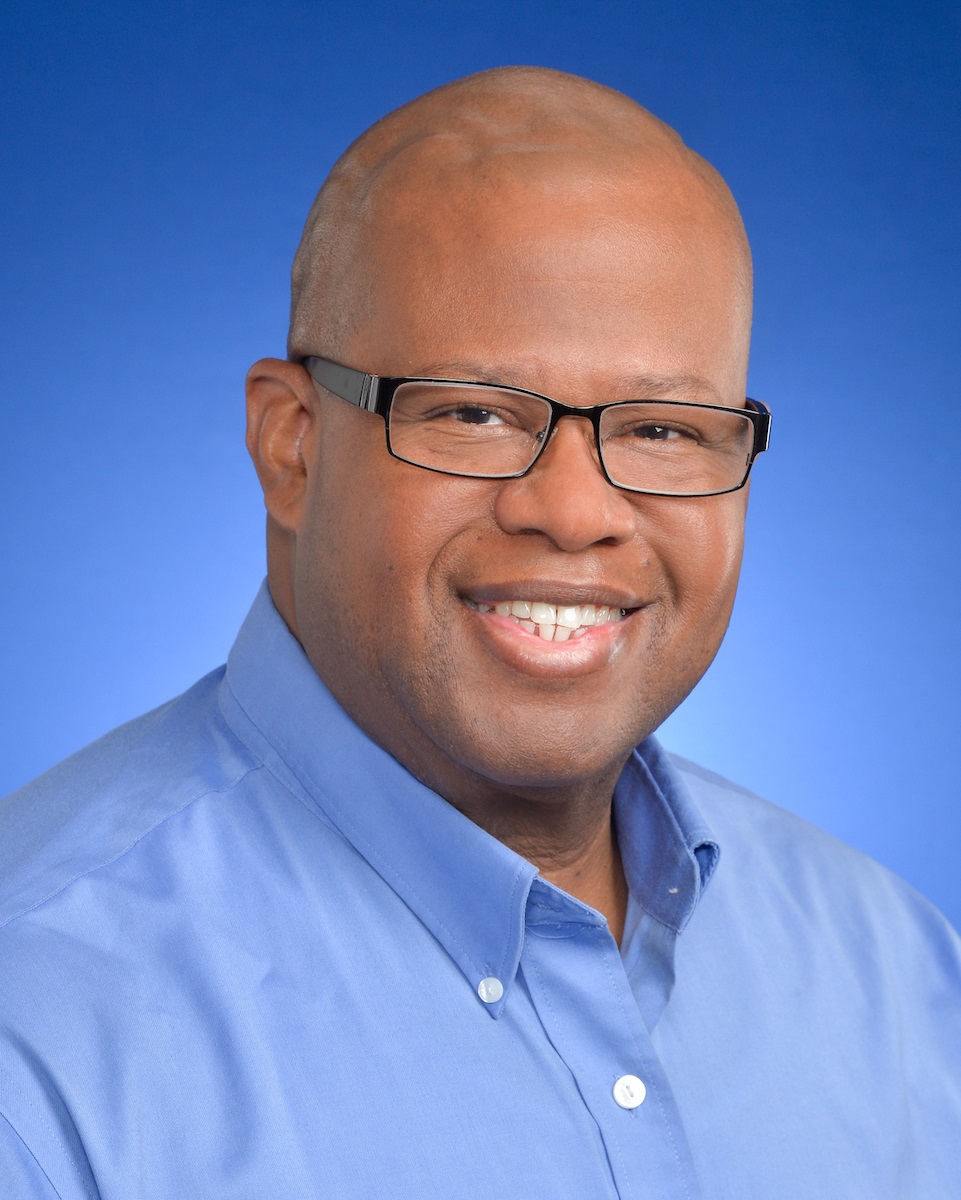 KEVIN MABRY
What began as a desire for electronics and computers in 1979 eventually evolved in the formation of his business in 1999 out of Kevin Mabry's living room. That same year, he sought after an AAS degree in Electronics at Ivy Tech Community College with the hopes of helping others with their electronic gadgets.
As the president and CEO of Sentree Systems Corporation, Mr. Mabry is responsible for day-to-day operations of the overall health of the company, and the vision and the direction it takes. He is also the face of the business and is highly active when it comes to cybersecurity speaking engagements with local associations like the Indiana State Bar Association, Indiana CPA Society, Indiana SBA, and now, the IDA networking events and hosting booths at various events. Mr. Mabry has also worked with Right Eye Consulting on a couple of speaking engagements discussing HIPAA compliance to local dentists, here in Indiana, as well as Ohio.
Mr. Mabry has appeared locally on Fox News as the "Security Expert" on topics ranging from the latest Ransomware attacks to the best way to stay digitally safe while shopping for Christmas. Mr. Mabry has more than 20 years in regulatory compliance, from GMP (Good Manufacturing Practices) to HIPAA. Later pursuing his Bachelor's in Business Information Systems and his MBA in Business at Indiana Wesleyan University, Mr. Mabry continues to push himself, and he credits his strong spiritual foundation and family for his strength in doing so.
He has finished his first book, with a focus on cyber and network security, which he hopes becomes a book of education for small businesses that need a better understanding of how they fit into the big picture of cybersecurity. Mr. Mabry is also an active member of the IECC (Indiana Executive Council on Cybersecurity), in the Healthcare Sector. Sentree Systems Corporation is the recipient of the Security TrustMark award from CompTia, a well-known award in his field of expertise.
---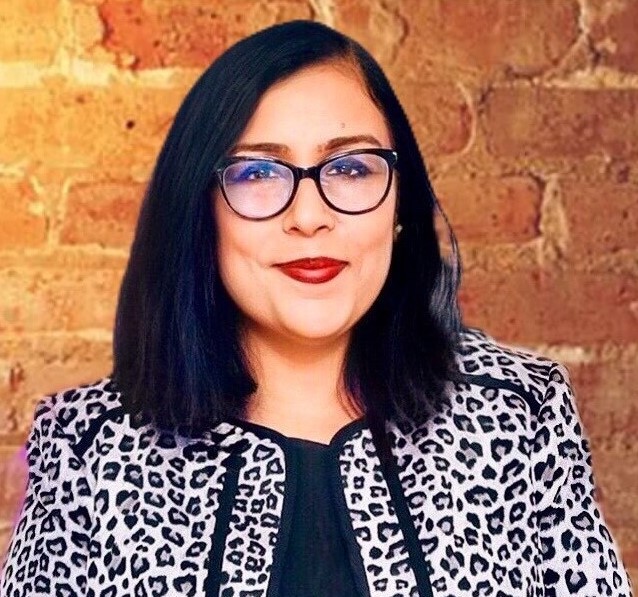 ANUSHREE BAG
Anushree (Anu) Bag is the Chief Information Officer at the Department of Child Services at the State of Indiana. In that role, she is responsible for overseeing the technological infrastructure and modernization of two major DCS systems that enable services provided by the central office and 96 offices of the state's DCS. The agency serves more than 25,000 children and families in Indiana.
Immediately prior to that, Anu served as an Executive Director at the Indiana Office of Technology. State of Indiana. In that capacity she managed IT Governance, Risk, Compliance, Business Continuity, and Disaster Recovery. Anu has over 20 years industry experience with leading and managing large and complex IT transformational initiatives across multiple industries, such as energy, e-commerce, healthcare, insurance, education, non-profit, and government. An electrical engineer by education, she holds certifications in Risk Management, Lean, Six Sigma, and Project Management. Anu is an expert in strategic planning, business process management, analytics, IT governance, enterprise risk management, and compliance.
Anu is passionate about women's empowerment issues, especially the equitable participation and advancement of capable women in technology. In March 2020 she founded the Government Women in Technology (GWIT) group at the State of Indiana and served as the First Chairperson of the GWIT Board of Directors for the first two years. Approved as the first affinity group at the State of Indiana, GWIT meets monthly, and has grown to 150 women across 35 state agencies and has inspired the NASCIO (National Association of State CIO's) to start a similar group at the national level. Anu is passionate about STEM education and about providing technology mentorship to girls and women who could benefit from new-skilling, re-skilling, and up-skilling to pursue technology careers. Anu serves on the Carmel Mayor's Human Advisory Council, and on the Board of Directors of Ronald McDonald House, Christel House Academy, and the Central Indiana Women's Advisory Council. She has spoken at multiple women in technology, women leaders in government, and women in cybersecurity forums.
---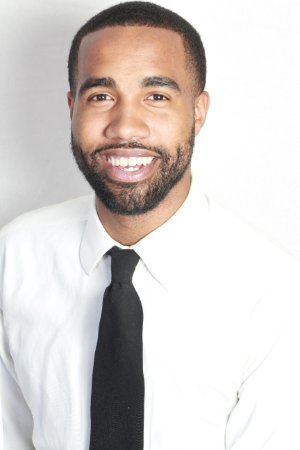 RAYMOND KIRK
Raymond Kirk is the Technical Product Manager for Tripwire focusing on its cloud security products and next-generation threat protection solutions. With over a decade of experience working with enterprise companies such as IBM and Hewlett Packard, Raymond Kirk has held successful roles in Security, DevOps, Support, and Project Management. Raymond Kirk is a Certified Scrum Master, Lean Six Sigma Green Belt, and holds an ITILv3 IT Service Management certification from Axelos. He has a true passion for making companies and organizations better including a more diverse and equitable place to work for all people and backgrounds which he currently volunteers his time at Tripwire to help achieve outside of his day-to-day role.
---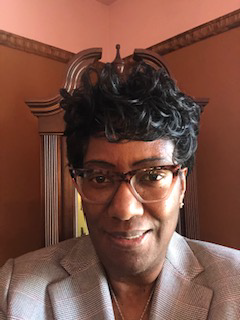 VALINDA SCARBRO KENNEDY
Valinda Scarbro Kennedy is IBM's Global University Specialty Programs Manager. Valinda's team works with higher education leadership worldwide in Medical, Legal and with Historically Black College and Universities (HBCUs) to provide access to industry resources to bridge the gap between academic programs and high demand skills. Her team works with medical, legal and HBCUs to implement programs using IBM's academic programs for no-charge access to resources to build critical skills in artificial intelligence, quantum computing, internet-of-things, data science, design thinking, cyber security, blockchain and other hot technology areas is a typical day with academic, government and industry leaders. The value of these programs for HBCU's with the in-kind give assets is $100M for the 2020-2021 academic year. The medical and legal specialties are earlier in their deployment.
Now into my 34th year at IBM, I have held a variety of engineering, sales, services, and executive management positions. These assignments include:
HBCU Strategist
Global universities academic initiative high touch program manager
Management of sales specialist, technical architects, and business development executives
Chicago Financial services client unit director
Ecosystem development manager
Market segmentation and development leader
Technical sales and support specialist and manager
Services business development executive
Disaster recovery specialist
Systems engineer
Degrees include a bachelor's degree in applied mathematics and an Associate Degree in Computer Science from West Virginia State University in 1987 and 1988. Activities include being a Trustee (Committee Lead Asset Management), Senior Usher and Choir member at Logan Street Baptist Church, Monday Night Ladies Bowling Team Captain and on the advisory boards at Illinois Institute of Technology, University of Missouri and Northwestern University. Valinda is also an on-going mentor to veterans with American Corporate Partners and holds an appointment on Indiana Governor Holcomb's Cyber Security Executive Council.
She is the wife to Steven Kennedy, welder/fabricator, and mother of US Navy Academy Midshipman Adam Kennedy, majoring in mathematics with a goal of becoming a naval aviator, and Millikin University Long-Vanderburg Scholar Junior Alex Kennedy, majoring in mathematics and data science with a minor in African American Studies.
---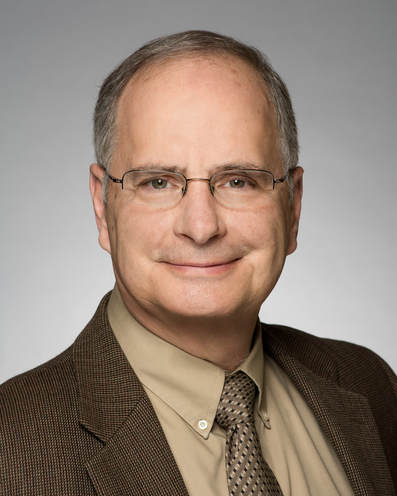 ED REUTER
A native of Evansville, Indiana, Ed followed in his father's footsteps of becoming an Indiana State Police Officer. He began his career with the ISP serving three years as a dispatcher at the Evansville Post. After graduating from the Indiana State Police Academy, he was appointed as a Trooper to patrol Bartholomew County. He is also a graduate of the FBI National Academy in Quantico, Va. Ed served as Squad Sergeant for eight years and, in 1991, he was promoted to Lieutenant to serve as the District Commander for 11 1/2 years of the Seymour Post. In 2002, he was appointed to Captain of the Commercial Vehicle Enforcement Division in Indianapolis and, in 2004, he was promoted to Major, serving as Commander of that division in Indianapolis where he concluded hs 33-year career. While assigned to the Commercial Vehicle Enforcement Division, he served as Vice President and President of Region 3 of the Commercial Vehicle Safety Alliance (CVSA), representing 13 states and the Northern Mariana Islands.
Throughout his law enforcement career, he assisted in developing contingency plans and worked on many major events, such as the National Governor's Association Conference, 1987 Pan American Games, The Farm Progress Show, 2001 World Police and Fire Games and the Indiana State Fair. He worked 36 races at the Indianapolis Motor Speedway, including the Indianapolis 500, NASCAR Brickyard 400 and Formula One races. In 1995, his tactical team of 50 Troopers were assigned by the Governor's Office to patrol the streets of Gary in an effort to reduce a high homicide rate.
In February 2007, he accepted a position as Director of the Bartholomew County 911 Emergency Operations Center, serving 10 years in that capacity. Currently, Ed serves as the Executive Director of the Indiana Statewide 911 Board. Ed and his wife, Lisa, reside in Columbus and have been married for 44 years and have two daughters and three grandchildren.
---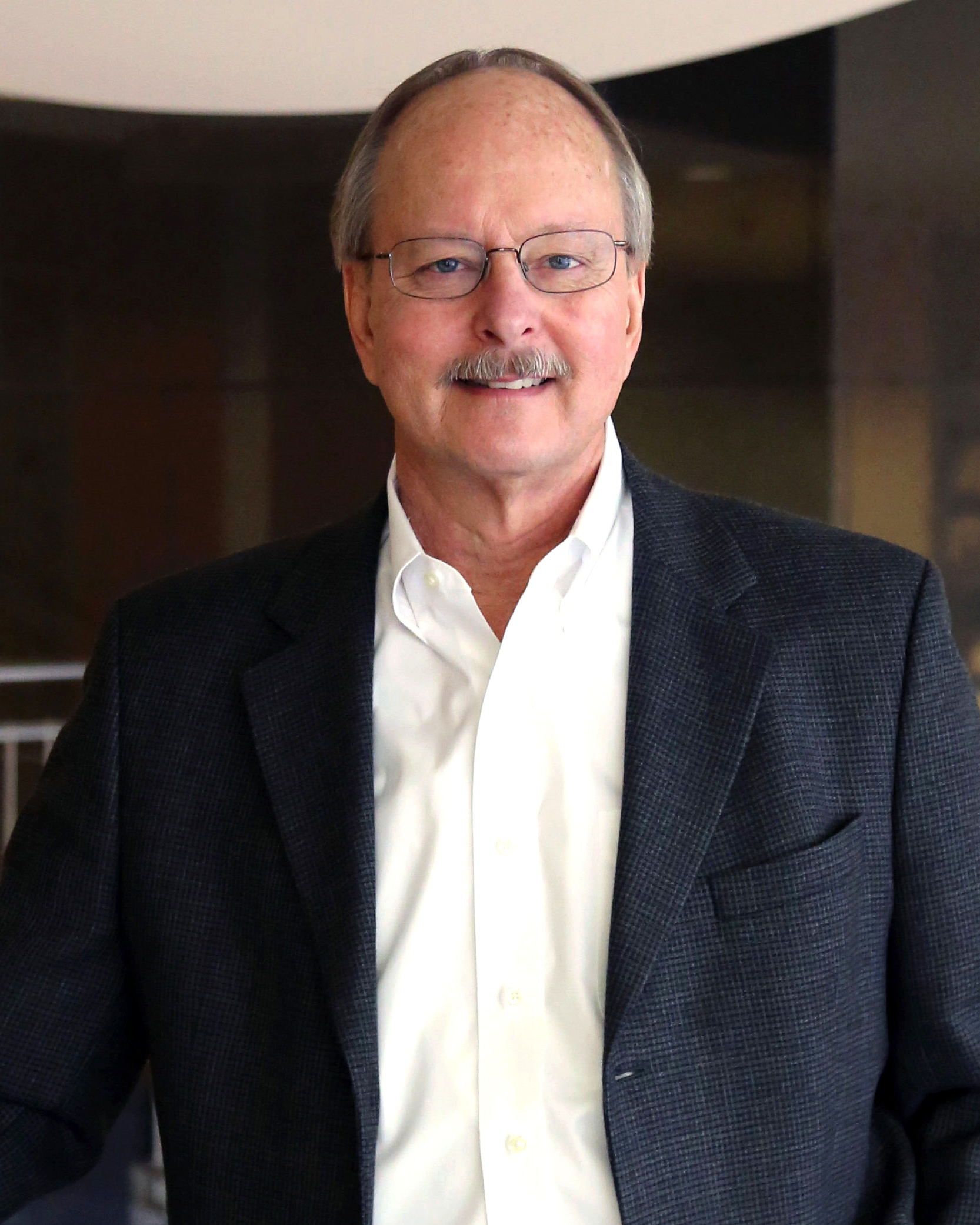 BOB GRENNES
Bob Grennes joined the Indiana Department of Revenue (DOR) as the Chief Operating Officer in 2017, where he worked with more than 500 Operations Division team members designing, operating, and improving all operations and service delivery functions. Effective February 1, 2020, Bob was appointed Commissioner of DOR by Governor Eric Holcomb.
Before joining DOR, Bob built a successful career in the private sector leading information technology and financial services organizations, while holding a variety of management, executive, and board positions.
Throughout his career, Bob has served as a positive organizational and change leader with an unwavering commitment to building healthy and continually improving organizations, Bob has a proven track record in elevating organizations and achieving success by aligning people, processes, and technology to deliver exceptional results.
---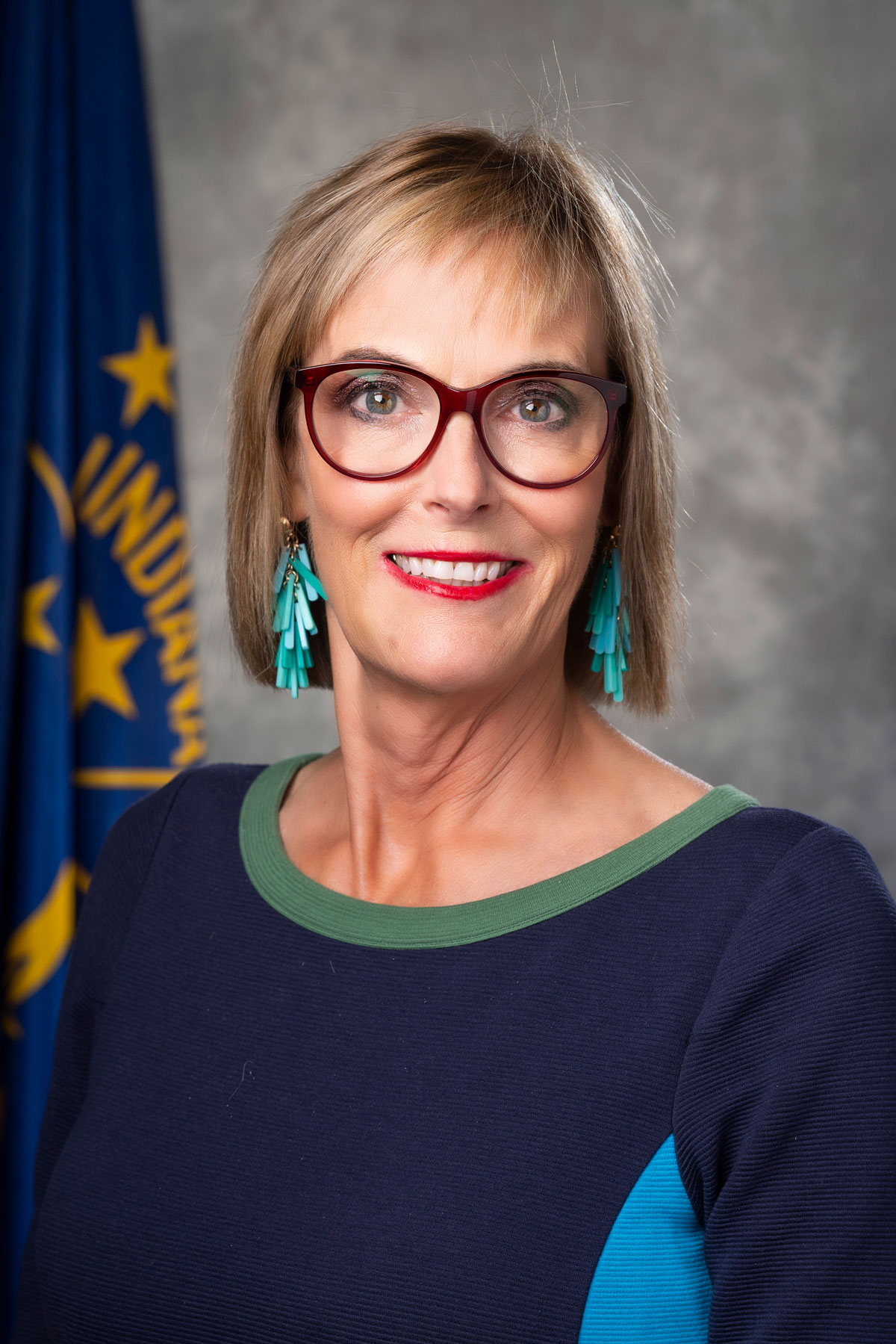 LIEUTENANT GOVERNOR SUZANNE CROUCH
Proud to have been born and raised in Evansville, Indiana, Suzanne previously served as Indiana's State Auditor from January 2014 through December 2016. Before becoming an auditor, she served as the state representative for House District 78, which encompasses parts of Vanderburgh and Warrick Counties. She was elected to the seat in 2005 and served as the Vice-Chairman of the Ways and Means Committee and on the Public Health Committee. Throughout her years of public service, Suzanne has been focused and committed to programs and services for people with disabilities. She was honored to receive the 2012 Public Policy Award from the Arc of Indiana for her work with people with disabilities and was named Legislator of the Year in 2011 by the Indiana Association of Rehabilitation Facilities.
Prior to serving in the House of Representatives, Suzanne spent eight years as an auditor of Vanderburgh County. During that time, her office received its first clean bill of health in decades from the State Board of Accounts. She then went on to serve as a Vanderburgh County Commission until joining the House. She presided as president of that body during her third year in office.
As Lt. Governor, Suzanne oversees a portfolio that includes the Indiana State Department of Agriculture, Indiana Housing and Community Development Authority, Office of Community and Rural Affairs, and Indiana Destination Development Corporation. In addition, she serves as President of the Indiana Senate, chair of the Indiana Women's Suffrage Centennial Commission, chair of the Intellectual and Developmental Disabilities Task Force, chair of the Indiana 2020 Census Committee and oversees the Next Level Veterans initiative and the Next Level Connections initiative.
Suzanne graduated from Mater Dei High School in Evansville. She then went on to receive her bachelor's degree from Purdue University, majoring in Political Science, and four years later met her husband Larry Downs. Together, they have a grown daughter, Courtney.
---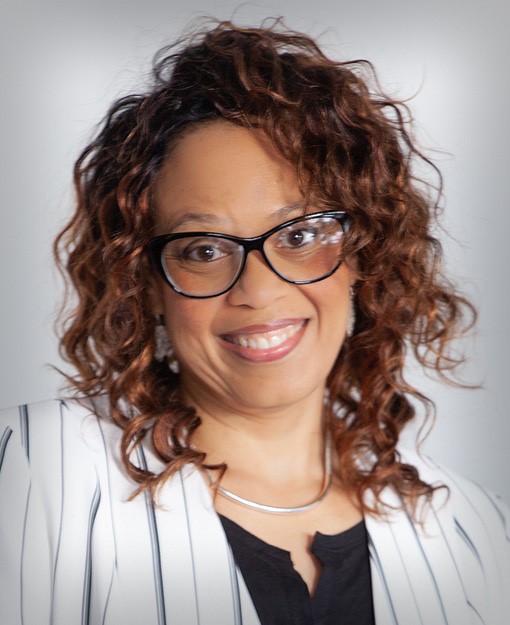 TASHA PHELPS
Tasha Phelps is a nationally-recognized authority on information technology and cybersecurity. She has managed high-profile projects for federal, state, and local government agencies, and worked with many private-sector clients in her 30-year career. An early proponent of anti-terrorist cyber defense systems, Phelps completed anti-terrorism awareness training with the U.S. Department of Homeland Security. She has been called upon to design and implement sophisticated security systems for clients across the country. An innovator and early proponent of robotics. Phelps ran robotics camps in 2007 before "robotics" was a common phrase. Phelps's experience stretches across all industries and is a valued consultant, employing her unique portfolio of experiences to help her clients with new systems architecture, policy design, and business analysis.
Phelps is a past board member of the Techpoint Foundation for Youth, NAWBO-Indianapolis, and currently sits on the Boards for Central Indiana Police Foundation, FBI Citizens Academy Alumni Association, Greater Indianapolis Republican Women's Club, and Winn Experiences, Inc.
---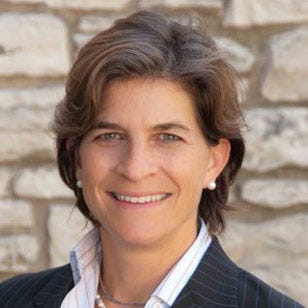 VALITA FREDLAND, JD, MA, CIPP/CIPM
Valita Fredland, JD, MA, and CIPP/CIPM, is CP, Senior General Counsel with Community Health Network. In this role, she provides broad professional leadership with respect to innovative and evolving health care delivery models. Valita has more than 20 years of experience practicing information privacy and security law; a career that began at Eskenazi Health Services at a time when it developed one of the very first digital medical records. She led the development of the privacy program at IU Health as its Chief Privacy Officer and in-house counsel and served as General Counsel and Privacy Officer for the Indiana Health Information Exchange.
Valita earned a juris doctorate from Cornell University School of Law, a master's degree in Bioethics from the University of Virginia, and a Bachelor of Arts degree in Economics from Mount Holyoke College. She continues to enroll in educational programs to further her understanding of information technology and cybersecurity.
---
STATE TREASURER KELLY MITCHELL
Kelly Mitchell serves as the 55th Indiana State Treasurer. In this role, Mitchell serves as the Chair of the Indiana Bond Bank and the Statewide E-911 Board, among other positions. As treasurer, she oversees the management of $8-9 billion on a daily basis. Treasurer Mitchell earned a B.A. in Political Science from Valparaiso University, an M.A. in Philanthropic Studies from Indiana University-Purdue University-Indianapolis, and an M.A. in Strategic Studies from the U.S. Army War College. In 2015, she completed The Commandant's National Security Seminar at the U.S. Army War College.
---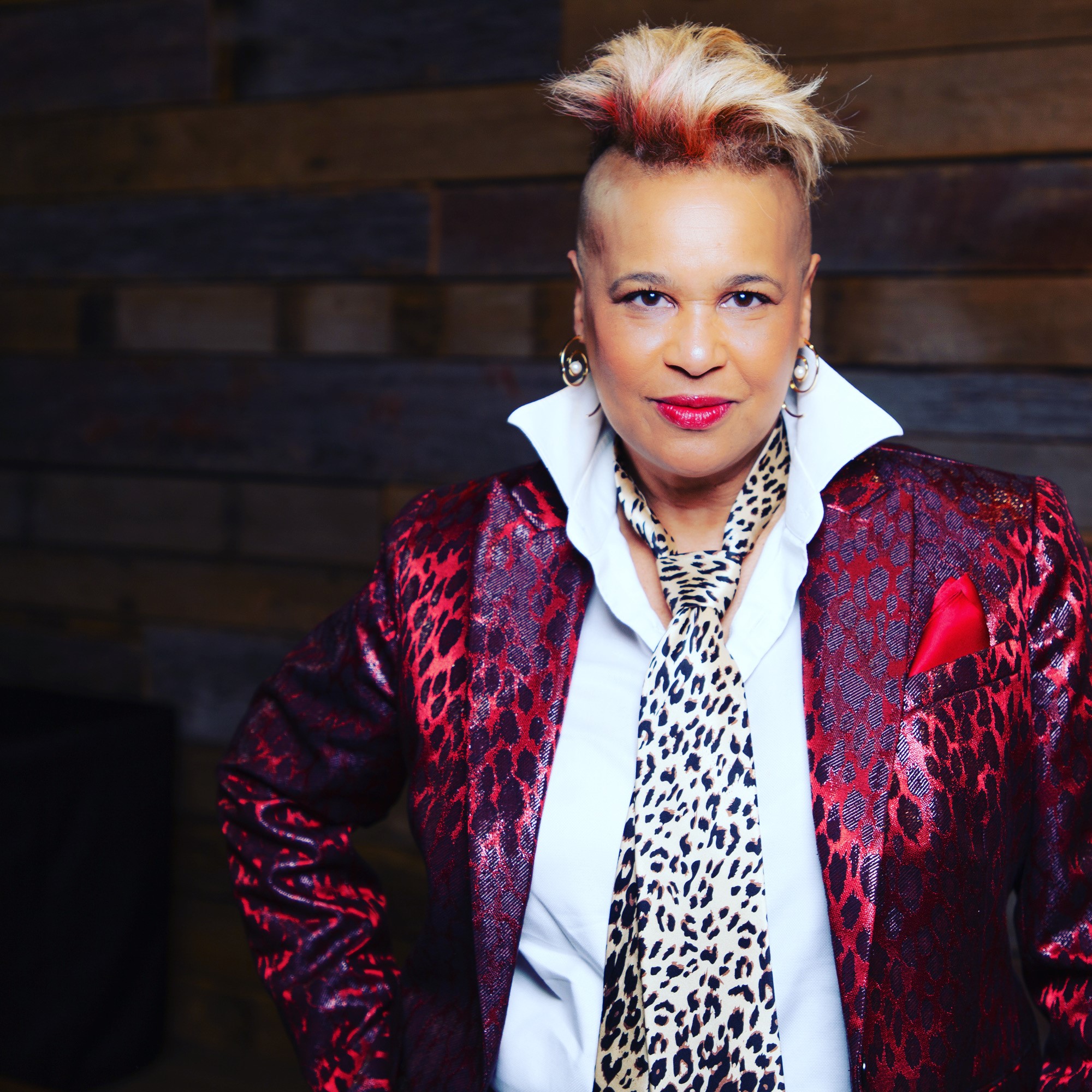 LINDA CALVIN
Linda joined Ivy Tech Community College as Vice President of the School of Information Technology in April 2019. In her role, Linda provides professional leadership in the development of quality standards and consistency in academic courses, ensuring the curriculum is relevant to industry, training, and other programs to serve the information technology sector. Linda partners with employers to sponsor School of IT activities, identify opportunities to recruit talent from the school of IT, coordinate internships, voice IT curriculum and consult on trends in technology and market demand.
Linda has over 20 years of experience working in IT in the private sector. Before joining Ivy Tech, Linda was the global Digital IT Leader for the Security business in Stanley Black & Decker, partnering with global businesses to deliver innovative digital solutions. Linda kicked off her IT career at Dow AgroSciences in 1993, now Corteva, working in Systems Support for the R&D and Commercial organizations. While at Dow AgroSciences, she held a number of roles in R&D, Manufacturing Operations and Policy Communications. From 2003-2013, Linda served as the global digital, mobile application & social media project leader, leading digital transformation in collaboration with IT, business, marketing, and agency/vendor teams. Linda worked closely with attorneys at Dow AgroSciences and Dow Chemical to architect data privacy and social media policies and train employees on CAN-SPAM and other tech regulations.
During her tenure at Dow AgroSciences, Linda earned her juris doctor and subsequently accepted a position with the Office of the Corporation Counsel for the City of Indianapolis as Assistant City Prosecutor. While working for the city, she regularly spoke on the topic of digital and social media in highly regulated environments for the Marion County and American Bar Associations.
Linda learned long ago that the community that supports your journey should receive the fruits of your labor. Thus, Linda takes an active role in the community. Linda has served on the boards of the Indiana Youth Group (IYG) and Child Advocates. She is currently a volunteer Guardian ad Litem and serves as a board member for Kids Voice of Indiana. Linda believes that career success requires mentorship and securing a personal board of directors. Thus, in 2018, she became a mentor for Pass the Torch for Women and she regularly mentors young women interested in entering the tech sector. Linda became a mentor for a 21st Century Scholar for the Starfish Initiative in 2019. Linda joined the board of Women & Hi Tech in July 2020 as director of the Executive Women's Forum. She is also a member of the Technology Working Group for the Indianapolis Children's Museum, the Indiana Technology & Innovation Association (ITIA), and is an advisory board member for The Guarden LLC.
Linda graduated from Butler University in 2001, cum laude, with a BA in Journalism and high honors in Public Communication. In 2008, she earned her Juris Doctor from the Indiana University McKinney School of Law, Indianapolis. In 2016, Linda also became a Certified Scrum Master (CSM). In 2021, Linda was nominated for a Mira Award, Tech Educator of the Year.
---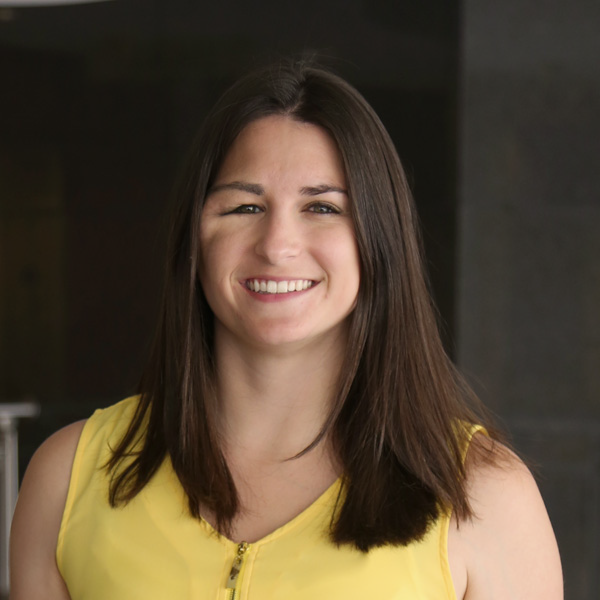 ANNA SHEI
Anna Shei graduated from Ball State University in 2012 with a degree in Telecommunications. She spent several years working at various TV stations around Indiana, before making the transition to government service. She joined the Indiana Department of Revenue (DOR) in 2017. She writes content for the DOR's Tax Talk blog and internal newsletters and produces videos for DOR.
---