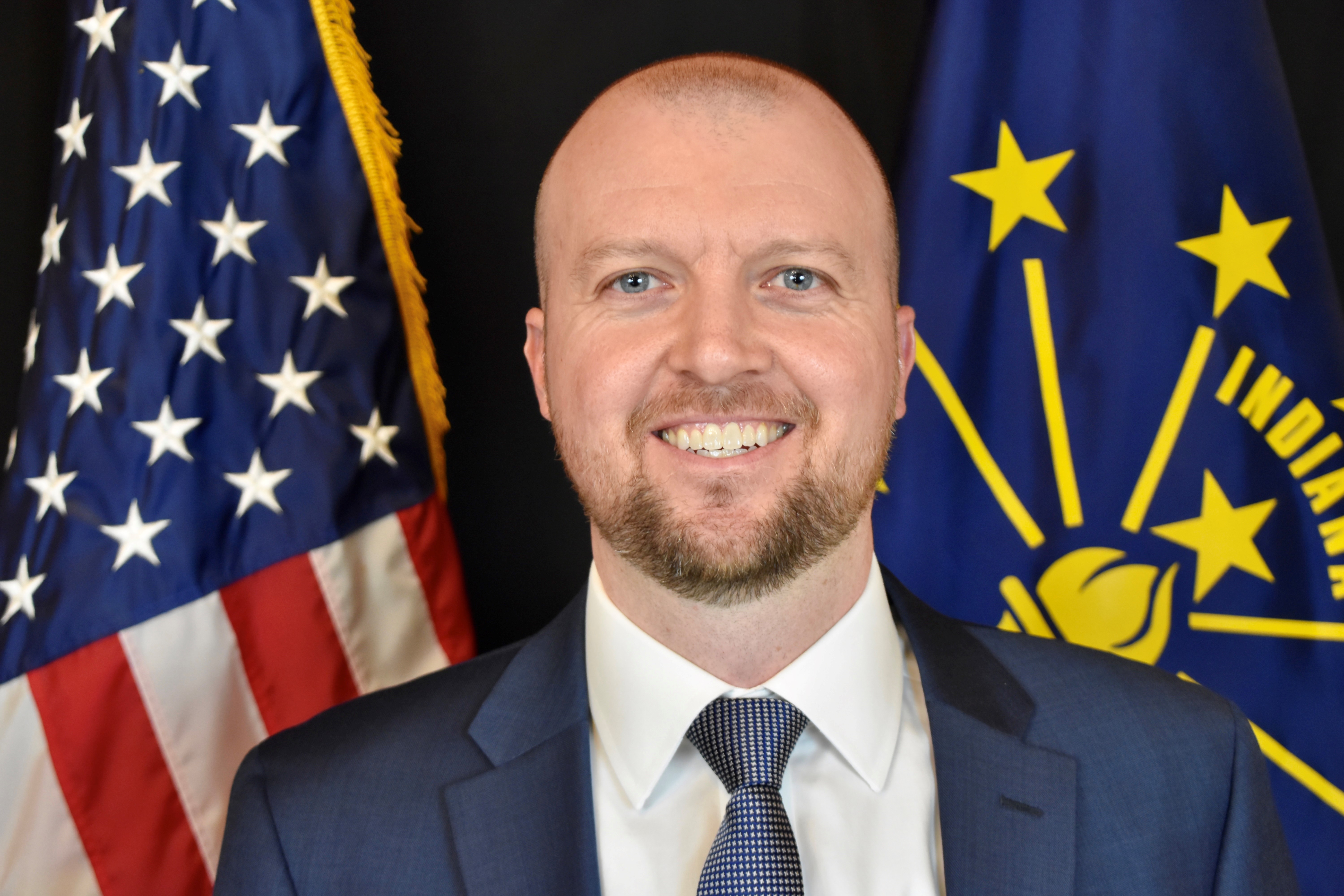 Jacob Blasdel joins the Indiana Bond Bank with a background covering public sector experience in state and local government, and private sector experience in energy and banking. He most recently served as the Clerk-Treasurer and Utilities Director for the Town of Speedway, overseeing the Town's finances and assisting with management and capital planning for the water and wastewater utilities. Jacob started with the Town as its town manager, overseeing administration of public safety, economic development, roads, utilities, and parks.
Prior to joining Speedway, Jacob worked in corporate and project finance for AES Corporation, where he helped finance power plants and electric infrastructure projects across the United States. His prior experience also includes working at the State of Indiana as an analyst for the State Budget Agency and Debt Analyst for the Indiana Finance Authority. Jacob's experience in banking includes serving as the Asset Liability Management Officer for First Merchants Bank, and Risk Analyst at Irwin Financial Corporation, where he started his career.
Jacob recently completed the Mitch Daniels Leadership Fellowship program, which works to enable leaders to drive change in Indiana. He has a degree in Economics from DePauw University, an MBA from the Indiana University Kelley School of Business, and is a Certified Treasury Professional. He resides in Speedway with his wife and son.