By MoneyWise Staff
Wednesday, December 4, 2019

For some, overspending and under preparing is as habitual as the holiday season itself. An albatross of debt on your shoulders is no way to start the New Year. Financial prosperity requires financial planning. To ensure your holidays are merry this year, check out these approaches to stretch your funds without being a Scrooge.
A Plan for Affordability:
Make a list and check it twice. Establishing a gifting budget is the best way to keep yourself from overspending. Jot down an outline of who you are buying for and how much can be allotted to each. Look for things you can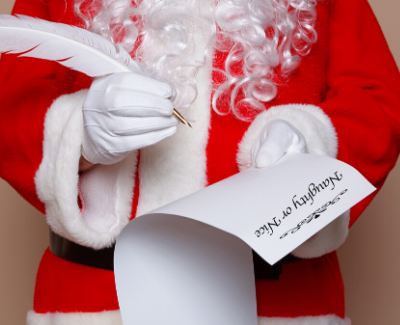 trim, try to avoid gag gifts that may go unused or discarded soon after unwrapped. Most importantly, use self-control and stick to your budget.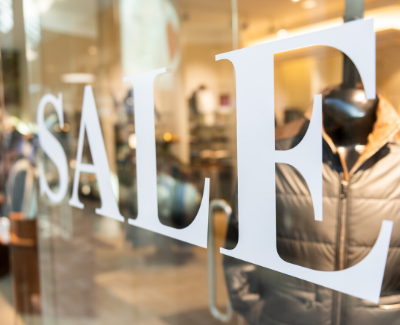 Avoid impulse shopping. Retail stores strategically place items conveniently at the checkout and on aisle end caps. It can be hard to resist grabbing additional items, but too many stocking stuffers can add up to a large total of spending. Don't succumb to the temptation and remember that if you didn't intend to buy it, then you probably don't need it.
Price check online before you buy. If you see something in a store that looks like a good deal, use your smartphone to check prices at other retailers before making your purchase. Some apps, like Amazon, even have barcode scanner to make the price check process easier and you can read the reviews as well. Also, check for price adjustments, many merchants price adjust for up to two weeks, just keep the receipt and an eye on your product's price.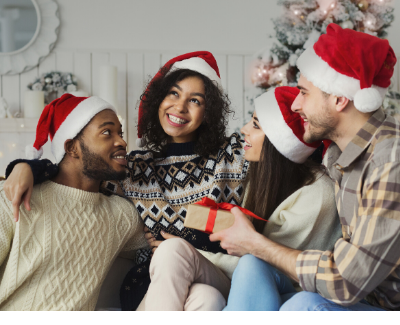 Do not buy for everyone and their brother. Do you have a seemingly endless number of family members? Are you compelled to buy for every co-worker? Try alternative ideas, like sharing a meal together as a group or a weekend trip. I've heard of relatives agreeing to only buy for the children, that is, if there are less kids than adults in the group. Cut down on the extent of gift giving by trying a White Elephant gift exchange.
Use plastic to your advantage. Credit cards can be unnerving, especially during the holiday season when overspending can send you down the rabbit hole of debt. However, if you're responsible with your spending, why not get cash back for the money you're spending. Use your credit card to earn rewards by always paying your balance in full. You can receive gift cards or travel miles as rewards, which are often worth more than cash back.
If you've stressed about holiday spending before and how to afford all the festivities, these tips will help you enjoy the hustle and bustle a lot more. Time spent with family and friends is more enjoyable when you're not worrying about your finances. Just remember, the holiday season doesn't require spending every last dime you have. Being able to afford your holiday spending in cash may be the best gift of all.
---
Blog topics: Budgeting, Archive
The MoneyWise Matters blog has a wealth of information about managing money and avoiding fraud. You can look through the complete archive here.