By Former MoneyWise Staffer, Kelly Griese
Wednesday, June 17, 2020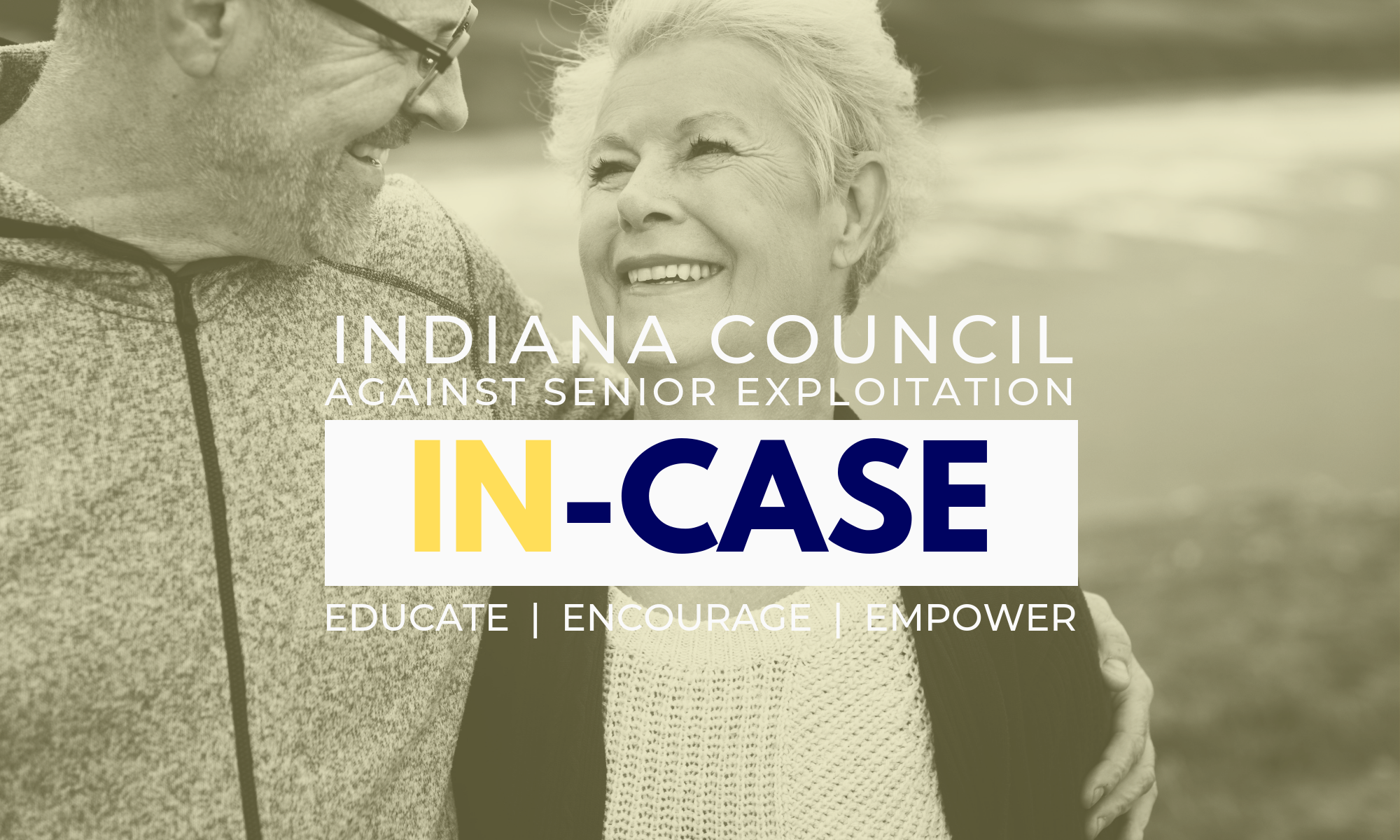 We're celebrating the first anniversary of the Indiana Council Against Senior Exploitation this week. Indiana MoneyWise, which is part of the Indiana Secretary of State's office, is a founding member of IN-CASE, and I serve as the council's chairwoman.
We created IN-CASE out of a desire to protect senior citizens against abuse and exploitation. This week, June 15-21, is also the second annual Indiana Elder Abuse Awareness Week, filled with virtual events aimed at educating and empowering seniors.
Social distancing is still necessary right now in order to protect the people we love, but that distance takes its toll. One of the sad ironies of the current pandemic is that keeping at-risk persons safe at home can exacerbate the negative physical and mental health effects of social isolation, including financial exploitation. That's why all of our IN-CASE events this week are virtual. You can join panel discussions and view demonstrations on your internet connected device. These events serve as a call-to-action for individuals, organizations, and communities to raise awareness about elder abuse, neglect, and exploitation.
---
EVENTS
Indiana Elder Abuse Awareness Week is already halfway over, but if you missed out on Monday and Tuesday's events, don't worry! You can watch Monday's panel discussion titled "How to Avoid Getting Scammed" on the Facebook page of our partners at Better Business Bureau Serving Central Indiana. Tuesday's tele-town hall with AARP Indiana is also available online, just visit AARP's Facebook page. Today, we have a conversation between one of our members, Diane Dove, and her mother, Daisy Dove, as they address some of the concerns many seniors have regarding ordering groceries online. We even provide you with some "Cooking for One" recipes in the IN-CASE blog! On Thursday, we'll have a fitness demonstration with a personal trainer who will show you some exercises that are perfect for senior citizens and don't require any specialized equipment. And we've saved the best (or at least most popular) event for last: BINGO! There's still time to register to participate in this online game of BINGO. It is free to play and uses the Zoom web conferencing program. Here are the links you need for all of the fun events I just mentioned:
---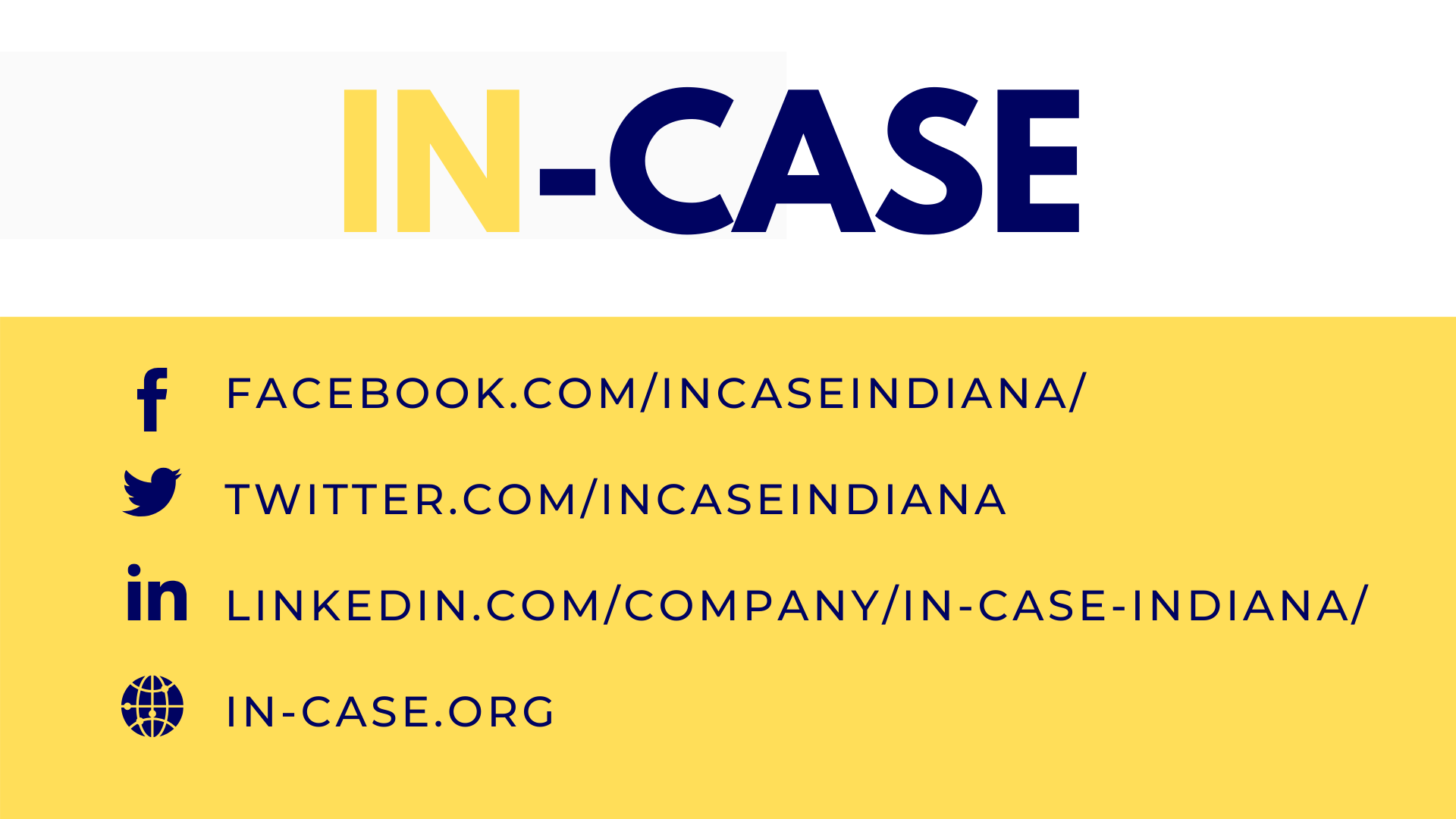 ABOUT IN-CASE
The foundation for IN-CASE was laid over 4 years ago with the Indiana Association of Area Agencies on Aging's (IAAAA) Senior Medicare Patrol director began hosting a networking group consisting of government agencies and organizations that serve older adults and/or have a mission to educate them and their caregivers on how to prevent all types of fraud. This networking group eventually led to the organization as it exists today. The mission of IN-CASE is to empower Indiana communities to prevent and end senior exploitation and abuse through education, encouragement, and empowerment.
IN-CASE is comprised of government agencies, law enforcement agencies, consumer protection groups, attorneys, healthcare providers, educators, and more. You can find a complete list of our resource providers by clicking here. You can even schedule many of our members to serve as FREE public speakers, and their contact information can be found by clicking here.
You can also connect with IN-CASE on social media.
---
PREVENTION
Prevention is key when it comes to elder abuse. There are steps seniors can take to reduce the chance of becoming a victim. It's important you know your rights and stand up for yourself. Also, stay involved in your financial affairs – don't rely on others to review your bank statements. Be confident that you can make decisions yourself. Here are some prevention tips from the National Center on Elder Abuse.
Stay busy and engaged in life. Try not to become isolated. Cultivate a strong support network of family and friends.
Take good care of yourself – for life. Older adults in declining health can become more vulnerable to abuse because of the increasing dependence.
Be aware of the link to addiction problems. People who drink too much or who use other drugs are at a high risk of being abusive. Reach out to support groups.
Refuse to allow anyone, even a close relative, to add his or her name to your bank account without your clear consent. Never make financial decisions under pressure. Avoid signing over money or property to anyone without first getting legal advice.
Assert your right to be treated with dignity and respect. Be clear about what you will and will not tolerate, and set boundaries. You have the right to make your own decisions.
Trust your instincts. Listen to the voice inside you when it calls out something is not right. Ask for help if you need it.
It is also a great idea to plan. Talk with family members, friends, and professionals whom you trust and plan for your future. You can find helpful information about planning for your future on the Legal Services for the Elderly's Elder Rights Handbook website.
Remember, if you are concerned for someone's immediate safety, call 911.
---
Blog topics: Archive, Fraud Prevention
The MoneyWise Matters blog has a wealth of information about managing money and avoiding fraud. You can look through the complete archive here.