By Former MoneyWise Staffer, Kelly Griese
Wednesday, December 23, 2020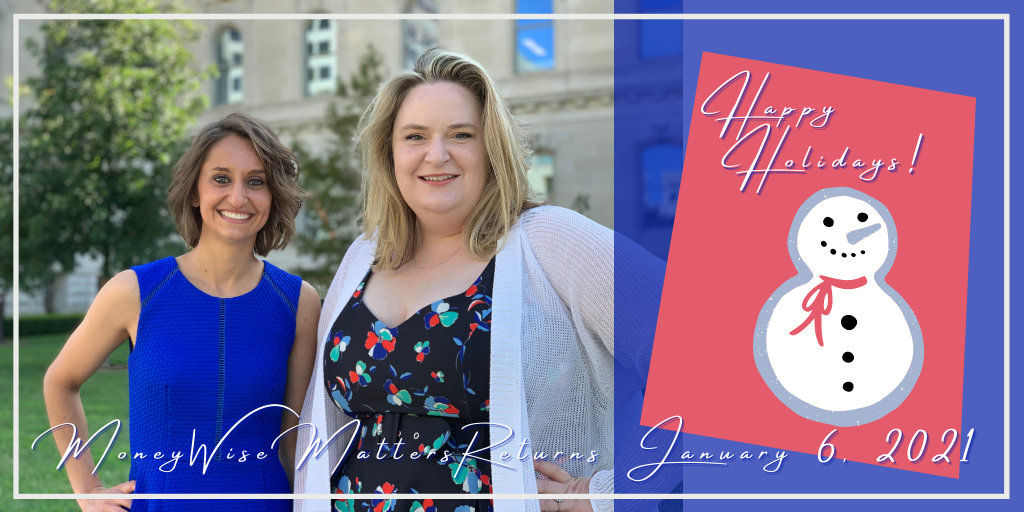 Happy Holidays from MoneyWise Matters!
We are taking the next couple of weeks off to celebrate the season, but before signing off wanted to bid a fond farewell to one of our writers.
Kylee Hale joined the Indiana Securities Division in May of 2017. I vividly remember her first trip to the office for an interview. She impressed us all with her ideas and her attitude. She impressed us even more when she promptly sent handwritten thank you notes to everyone she met that day. (I still have mine.)
As the only investor education coordinator prior to Kylee's arrival, I was excited to have a teammate, and Kylee didn't disappoint. We bounced ideas off one another and learned from each other. We often told people that we were "partners in crime… prevention."
This blog is Kylee's greatest legacy to the office. It was her idea, and she worked tirelessly to build and grow it.
While we're certainly going to miss having Kylee as part of our team, and are jealous of her new coworkers, we wish her all the best in her next adventure. Fortunately for the citizens of Indiana, she's still a state employee, and we're confident she will continue to provide unparalleled service to all Hoosiers.
See you in the New Year!
---
Blog topics: Archive
The MoneyWise Matters blog has a wealth of information about managing money and avoiding fraud. You can look through the complete archive here.