By Former MoneyWise Staffer, Kelly Griese
Wednesday, May 20, 2020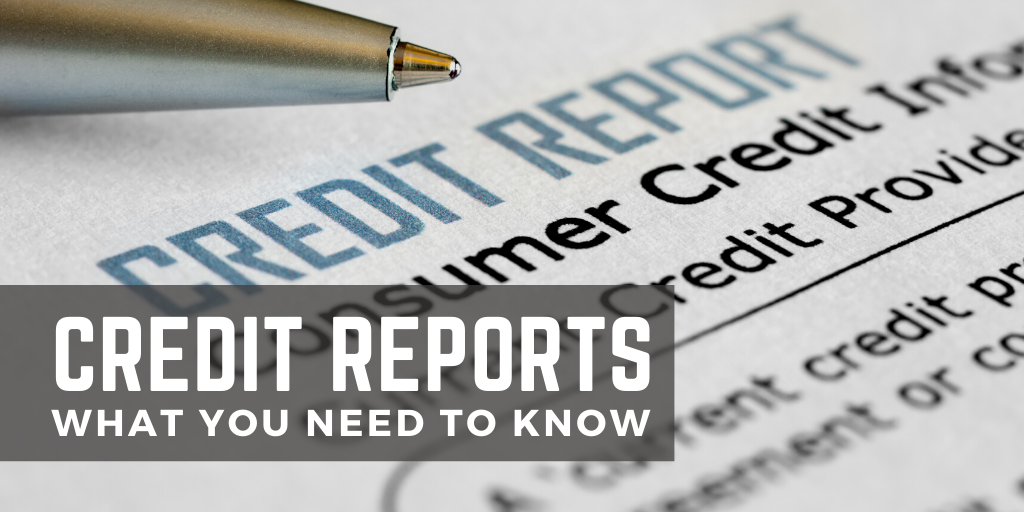 It's one of my top fraud prevention tips: check your credit reports! I include it in every presentation I give. Checking your credit report regularly not only helps you monitor for identity theft and reporting errors, but it can be a sobering reminder of how you're managing your finances. Some people confuse the terms credit score and credit report, so let's start by understanding the difference.
---
You can think of your credit SCORE as a measure of your financial trustworthiness, because that's how it's used. Banks, landlords, insurance companies, and an increasing number of employers all use credit scores to decide if you can be trusted with money. (For more information about credit scores, check out our available worksheets.)
A credit REPORT is a detailed listing of your debt, both past and present. It shows all the credit cards and loans in your name. It also shows how much you owe to each creditor and how good you are at paying back what you owe.
---
Credit reports have a LOT of information on them, and if you've never read one before, you may feel intimidated. Fortunately, they're not as scary as you might think. There are several good websites that breakdown credit reports line-by-line to teach you how to read one. I like the sample credit report on CreditCards.com.
Federal law entitles you to one free credit report per year from each of the three major credit reporting agencies: Equifax, Experian, and TransUnion. Requesting your credit report is easy and free. You can do so online, by phone, or by mail.
Website: www.AnnualCreditReport.com
Phone: 1-877-322-8228
Address: Annual Credit Report Request Service, P.O. Box 105281, Atlanta, GA 30348-5281
And now… you can request it WEEKLY! This is a huge change prompted by the COVID-19 pandemic. Equifax, Experian, and TransUnion now offer Americans weekly access to monitor their credit report – for free. You use the same website listed above, www.AnnualCreditReport.com. The credit reporting agencies are making these weekly reports free for the next year. (For a printable worksheet about checking your credit report, click here.)
---
If you're one of the many Americans struggling to pay your bills right now because of the Coronavirus crisis, the Federal Trade Commission offers this advice:
Contact the companies you owe money to. Ask if they can postpone your payment, put you on a payment plan, or give you a temporary forbearance.
Check your credit report regularly to make sure it's correct — especially any new payment arrangements or temporary forbearance. The recently passed CARES Act generally requires your creditors to report these accounts as current.
Fix any errors or mistakes that you spot on your credit report. Notify the credit reporting agencies directly. You can find out more by reading Disputing Errors on Credit Reports.
---
Blog topics: Budgeting, Fraud Prevention, Archive
The MoneyWise Matters blog has a wealth of information about managing money and avoiding fraud. You can look through the complete archive here.