By Former MoneyWise Staffer, Kelly Griese
Wednesday, April 22, 2020
If you've been laid off, furloughed, or had your hours at work reduced due to the COVID-19 pandemic, it's likely you're worried about paying bills.
For millions of Americans, debt is part of everyday life. We were already struggling with credit card and student loan debt before the Coronavirus. Here are some 2019 fourth quarter statistics. According to research by WalletHub, average credit card debt per household reached $9,070, and total credit card debt for the nation topped $1 trillion after increasing by $57.9 billion. But credit card debt is only part of the picture. According to the Federal Reserve Bank of New York, student loan debt rose by $10 billion, and mortgage debt rose by $120 billion. Total U.S. household debt reached more than $14 trillion. Remember, all of these numbers were calculated BEFORE the pandemic.
It paints a bleak picture. All that debt and now less money to pay it off, in addition to all the other bills we have to pay: food, healthcare, childcare, utilities, and more. We have a lot of expenses.
---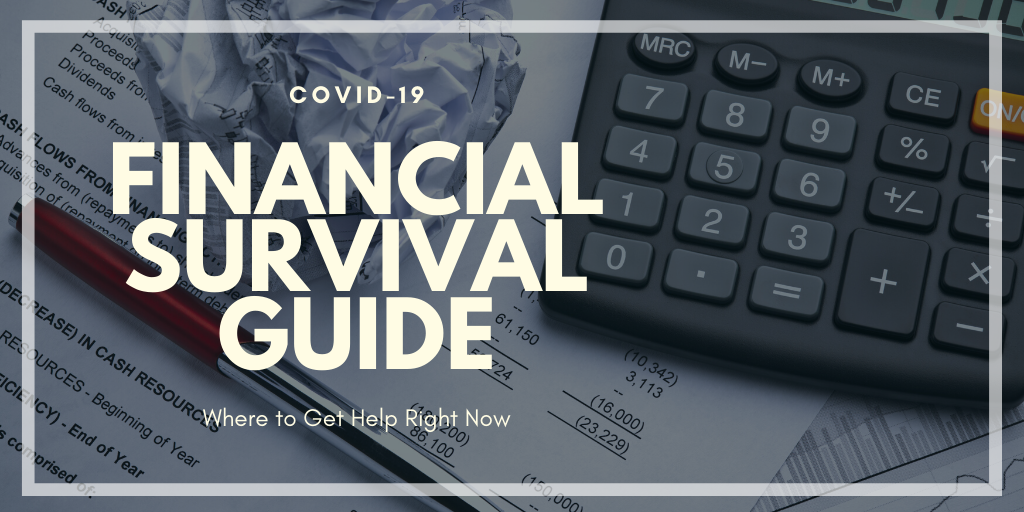 If you haven't already created a plan, you need to do so immediately. Start by making a list of all your monthly bills. It needs to include absolutely everything from your rent/mortgage to your Netflix subscription. Next, factor in how much you typically spend on food, medicine, and other necessities. What can you eliminate from this list? What can you trim? If you'd like to create a budget, you can download and/or print our budget worksheet.
Now consider what help is available. Some companies have special programs right now that could help you endure this crisis. Contact any companies you owe money to and try to work out a new payment plan with lower payments, lower interest, or delayed due dates. Make sure you get any changes in writing.
---
Here are some other changes and resources that might help.
Housing
Utilities
Food
Credit
Unemployment
---
Finally, make sure you read last week's MoneyWise Matters blog post. Kylee Hale wrote about the stimulus checks. If you need to check with the IRS on the status of your federal economic impact payment, click this link.
Remember, this is a universal crisis, and while each of us will experience different levels of hardship, there are a great many people eager to help those in need. If we work together, we will pull through.
---
Blog topics: Budgeting, Credit, Archive
The MoneyWise Matters blog has a wealth of information about managing money and avoiding fraud. You can look through the complete archive here.