Natural Gas is an essential fuel for electricity generation and contributes a significant portion to Indiana's fuel mix.
Natural gas is an important fuel of choice to maintain a clean and reliable energy system. It is an efficient source for home heating and business. Natural gas has also become a vital fuel source for electric generation – serving peak demand and supporting the integration of renewable energy resources. Natural gas comprises approximately 18% of Indiana's fuel mix in 2018.
Domestic gas production accounts for nearly 92 percent of all-natural gas consumed in the U.S. and shale gas production now accounts for more than 50 percent of gas produced. According to the Energy Information Administration, the U.S. estimated future supply of natural gas stood at 2,817 trillion cubic feet (Tcf) at year end 2016 – enough to meet America's energy needs for more than 100 years.
Did You Know?

In the U.S., natural gas serves nearly 69 million homes, 5.5 million businesses and over 185,000 factories.
On a daily basis, the average U.S. home uses 175 cubic feet of natural gas.
Due to the higher efficiency of natural gas combined cycle generation compared with other conventional thermal boilers, natural gas emits 52 to 56 percent less GHG for the same amount of electricity,
Natural Gas is an efficient, reliable and affordable choice.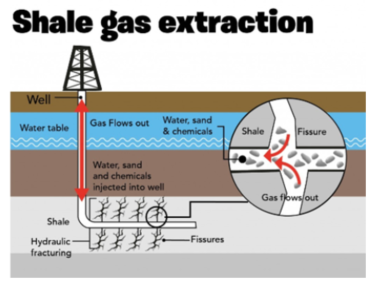 Continuing to marry natural gas and electricity as we develop an efficient, modernized energy grid will lead to cost savings for consumers. The development of a coordinated network of sensors and control technologies will help system operators utilize energy resources more effectively and efficiently, while also enhancing the safety and reliability of energy delivery.
For example, natural gas-fueled Microgrids, interconnected distributed generation and combined heat and power units, are part of smart energy application fueled by natural gas. These efficient, reliable and lower-cost systems are ideal for those who need both electricity and heat, such as industrial facilities, hospital complexes and college campuses.
For more information, check out www.aga.org.