Article
Section
Rural Broadband
Access to broadband and other communication services is critical for a functioning 21st century economy. Rural broadband is vital to ensuring our rural areas can continue to thrive, and when rural Indiana communities have quality broadband, they are able to keep pace with the rest of the state.
Broadband access is one of the five strategic frameworks of the Strategic Plan for Rural Indiana. Visit this page to learn more about how OCRA will facilitate strategies to address rural broadband access.
In March 2018, HB1065 was passed and a copy of the bill can be found here. To find more statistical information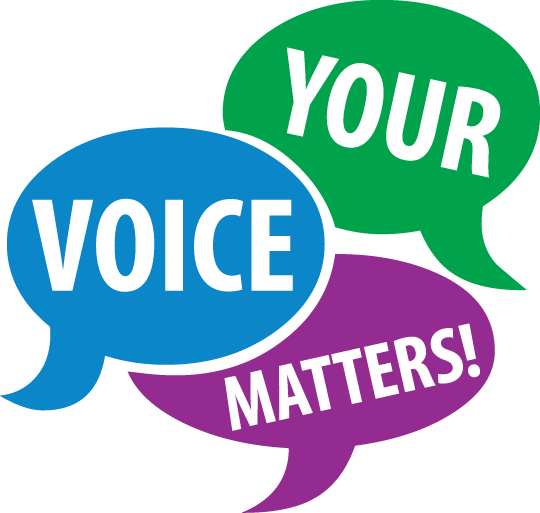 on broadband across the state click here to view information from Rural Indiana Stats.
We want to collect your feedback on broadband in your area. Please complete this short survey. We thank you for all the information can you provide.
What is broadband?

Broadband or high-speed internet access allows users to access the Internet at significantly higher speeds than those available through "dial-up" services, as defined by the Federal Communications Commission (FCC). Broadband speeds vary significantly depending on the technology and level of service. Broadband for residential consumers typically provides faster downstream speeds (from the internet to your computer) than upstream speeds (from your computer to the internet).

Broadband can be delivered by one of the following methods:
Fiber optic cable: technology that converts signals carrying data through glass fibers.
Digital Subscriber Line (DSL): Transmitting data over already installed copper telephone lines
Cable modem: TV cables are utilized to transmit data.
Wireless, fixed or mobile: Connects devices to a local internet service "over the air" via electromagnetic waves.
Satellite: Transfers data through a 2-3' dish, modem and clear line of sight to a satellite.
Speed is measured in bits per second (bps), which is the speed at which data is transferred.
1 kbps (kilobits/second) = 1,000 bits per second.
1 mbps (megabits/second) = 1 million bits per second.
1 gbps (gigabits/second) = 1 billion bits per second.
The current FCC definition of broadband is a speed of at least 25 megabits/second (Mbps) download and at le
ast 3 Mbps upload.
Visit
indianabroadbandmap.com
to a detailed map of where broadband is provided, at what speeds, in what fashion and by which providers in Indiana.

Broadband deployment study

The Indiana Utility Regulatory Commission (IURC) was directed in HEA 1065 to complete a study of topics related to the Indiana Universal Service Fund (IUSF) and broadband deployment by October 1, 2018. Specifically, the Commission will be studying the following:
The types of service on which the IUSF surcharge is imposed
The types of service for which disbursements from the IUSF may be used
The eligibility requirements for service providers to receive disbursements from the IUSF
Broadband deployment (expansion and improvement of access to broadband services)
Any other matter concerning universal service reform that the Commission considers appropriate
The Commission approved a General Administrative Order on May 16, 2018, delegating responsibility for completing the study to Commission staff, and outlining the process by which stakeholder input may be provided.
The Commission is accepting written comments from the public and stakeholders until
June 15, 2018
. The public and stakeholders will then have the opportunity to provide reply comments by
July 13, 2018
. Visit
www.in.gov/iurc/3010.htm
to view how to submit comments. Comments and reply comments will be posted on this website as well.

State Government Resources
IEDC Broadband Ready
Indiana Office of the Utility Consumer Counselor
Indiana Utility Regulatory Commission
Federal Resources
The federal government has multiple programs, funding, and oversight related to broadband. USDA and the FCC are two of the main providers of loans and grants for broadband deployment. USDA has grant and loan programs available and the FCC also has a grant program and other information.
Complaints relating to internet service should be directed to the Federal Trade Commission.
USDA
Federal Communications Commission (FCC)
BroadbandUSA

The National Telecommunications and Information Administration's (NTIA) BroadbandUSA program promotes innovation and economic growth by supporting efforts to expand broadband access and meaningful use across America. BroadbandUSA serves local and state governments, industry and nonprofits that seek to expand broadband connectivity and promote digital inclusion. BroadbandUSA's services are driven by the needs and interests of state and local broadband leaders, and focus on supporting planning efforts, helping to identify funding, and advising on local broadband program.
Sustaining Broadband Networks: A Toolkit for Local and Tribal Governments pdf
This toolkit presents an action plan to maintain and sustain a broadband network. This guide contains best practices and lessons learned from broadband programs. It is meant to help both local governments who entered into public-private partnerships and ISPs ensure that those networks are sustainable.
Implementing a Broadband Network Vision: A Toolkit for Local and Tribal Governments pdf
This toolkit builds on NTIA's previous guidance on plotting a broadband roadmap and examines how that work can inform a broadband implementation strategy. It includes a nine-step process that outlines how to implement broadband networks from conception to operation.