COVID-19 Panelists
Nir Menachemi, Ph.D., MPH
Indiana Univeristy Richard M. Fairbanks School of Public Health
Dr. Nir Menachemi is the Fairbanks Endowed Chair, professor and department head of Health Policy and Management at the Indiana University (IU) Richard M. Fairbanks School of Public Health in Indianapolis. In addition, he is a Scientist at the Regenstrief Institute Center for Biomedical.
Dr. Menachemi's expertise is at the intersection of health policy, medicine, public health, and business. His research focuses on ways to reduce costs, improve quality, and increase access to health care in the US. He has published over 250 scientific articles in leading clinical, health care, and management journals. At IU, he teaches courses in the Fairbanks School of Public Health, Kelley School of Business, and IU School of Medicine.
---
Dr. Gabriel Bosslet
Indiana University Health and IU School of Medicine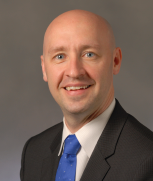 Gabriel Bosslet is Associate Professor of Clinical Medicine in the Department of Pulmonary, Critical Care, Sleep and Occupational Medicine and is Assistant Dean for Faculty Affairs and Professional Development at Indiana University School of Medicine. He is also the Fellowship Director for Pulmonary and Critical Care Medicine. He sees patients in the ICU at University and Eskenazi Hospitals and in his neuromuscular pulmonary diseases clinic in Indianapolis, IN.
Gabriel lives with his wife and 4 kids and enjoys running, reading, and hanging out with his family. He started the Hoosier COVID Update page on Facebook in March to help inform those around Indiana about the Coronavirus and its effect on the state and posts there three times weekly.
---
Dr. Shaun Grannis, MD, MS, FAAFP, FACMI, FAMIA
Regenstrief Institute
Vice President , Data and Analytics, Regenstrief Institute, Inc.
Research Scientist, Center for Biomedical Informatics, Regenstrief Institute, Inc.
Regenstrief Chair in Medical Informatics, Indiana University School of Medicine
Professor of Family Medicine, Indiana University School of Medicine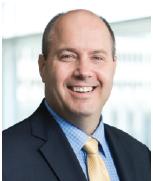 Dr. Shaun Grannis collaborates closely with national and international public and population health stakeholders to advance the technical infrastructure and data-sharing capabilities in varying settings. His research is focused on improving discovery and decision support in a variety of contexts by developing, testing, and implementing innovative approaches for data integration, patient matching, predictive modeling and other novel data science use cases, including developing novel population health data frameworks supporting fusion of community and social determinants of health with clinical data, as well as leveraging machine learning-based models to improve discovery and decision support in a variety of contexts.
Dr. Grannis has been a part of Regenstrief Institute since 2001 when he began a National Library of Medicine sponsored medical informatics fellowship. He became the Associate Director of the Clem McDonald Center for Biomedical Informatics at Regenstrief in 2015 and was appointed Director in 2017. He assumed the role of Vice President in 2019.
---
Keith Kelley
Indiana Health Information Exchange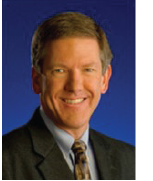 Keith Kelley joined the Indiana Health Information Exchange (IHIE) in 2008 and serves as Chief Operating Officer. In this role, he is responsible for IHIE's operations including Product Strategy, Business Development, Project Management, Interoperability, and Software Development. He is Chair of the SHIEC National Patient Centered Data Home (PCDH) Governance Council and the Heartland PCDH Governance Council.
Keith has focused on healthcare interoperability for 30 years. Prior to joining IHIE, he was CEO of two health care technology companies and held IT executive positions at health care organizations throughout Indiana, including Ascension Health and Franciscan Alliance.
Keith received a bachelor's degree in Business Administration from Indiana University and an MBA from Butler University. Since 2005, Keith has been adjunct faculty at the University of Evansville and has taught classes at the University of Southern Indiana and has been a guest lecturer at IUPUI. He also contributed to a textbook on Health Information Exchange.
---
Connor Norwood, PhD, MHA
Chief Data Officer at Indiana FSSA
Division of Strategy and Technology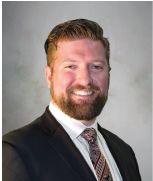 As the Chief Data Officer for Indiana Family Social Services Administration, Dr. Norwood is responsible for providing strategic direction and oversight for the Agency's data and analytics efforts. His vision is to apply enterprise-wide governance, build a culture of inquiry, and utilize data as an asset to inform policy decisions that have the power improve the lives of the people served by the State of Indiana. Most recently, Dr. Norwood has lead Indiana's multi-agency COVID-19 data response. Prior to working for the State, he completed his PhD in Health Policy and Management at the IU Richard M. Fairbanks School of Public Health and continues to teach various courses in Public Health and Executive Education.
---
Brendan O'Connor, Moderator
Management Performance Hub
Bio coming soon