This Week's Facts:
Document of the Month: Annual Report of the Indiana State Board of Health
This month's document contains the rich, varied history of the Indiana State Board of Health. Early reports included reports to unify and make the office credible. For example, in 1885 then-secretary C.N. Metcalf brought attention to the practice of selecting county health officials with less than desirable qualifications. He insisted that county health officials provide evidence of qualifications and salaries commensurate with the labor required of the position. The early reports contain vital statistics (births, marriages, and deaths) by month and type (diseases, developmental diseases, violence, etc). This kind of reporting offers an early look into the health and health practices of the citizens of the State of Indiana. Another interesting feature of early documents contains diagrams, maps, and letters from county health officers. This document can be found in the Indiana Collection IND 614 I385an 1882-1986.
-------------------------------
Friday Facts
Editorial Team:
Katharine Springer
State Data Center Coordinator
Elisabeth O'Donnell
Federal Documents Librarian
&
Kim Brown-Harden
State Documents Coordinator
-------------------------------------
Join the FDLP-IN
listserv for the latest government info
Feds Offer Treasure Trove of Black History Month Resources
February is African-American History Month! There are great sites from the federal government that provide information about the role African-Americans play in the United States throughout history. The Library of Congress hosts an African American History Month website that includes general history on the topic, as well as links to displays and collections. Included are the Frederick Douglass Virtual Museum Exhibit, Buffalo Soldiers: the 92nd in Italy and Ragtime. You can also access photo collections and other historical essays. At the FREE (Federal Resources for Educational Excellence) website, learn about Historic Places of the Civil Rights Movement, Brown vs the Board of Education and more. The National Archives also has a page about African American Heritage. Finally, don't forget to check out the Census Bureau's Facts for Features on African-American History Month. This contains statistical facts about the African-American population in the United States. For example, did you know that as of July 1 2009, there were 41.8 million who described themselves as African-Americans in the United States? This constitutes 13.6 percent of the total population. Whether you're doing a lesson plan, a library display or just reading for your own knowledge, the federal government has a wealth of information about African-American culture and history.
Census Releases 2010 Data for Indiana
The first wave of Census 2010 data for Indiana is now available to the public on the Census Bureau's new version of American FactFinder. Population counts by Race, voting age, and housing vacancy are now available at the following levels: county, city/place, township, Congressional district, State legislative district, school district, census tract, and census block. The Indiana General Assembly will use this data in creating new legislative boundaries, or redistricting, based on the population. Every state will be involved in their own redistricting process over the coming months. You can read about the difference between Apportionment (at the national level) and Redistricting (at the state level) on the Census 2010 website.
With the release of decennial census data for apportionment and redistricting, the Census Bureau has created widgets of interactive maps that you can embed on your library or organization's website. Under the Redistricting Data maps, be sure to choose "SELECT ANOTHER STATE" on the top right side of the map to get to the Indiana map. Stats Indiana is also a terrific resource for Indiana's local data. The Census 2010 section of their website links users to more Indiana maps using the most recent Census results, the new data in Excel format (see the 2010 Indiana Redistricting Data Extract), comparisons between the 2010 and previous censuses, and recent press releases. If you need access to the FTP site for Indiana data, visit the Redistricting portion of the Census Bureau's Census 2010 website and use the DATA tab.
FASFA Filing Deadline March 10th
Early birds who have completed their taxes already and have students who will be in college next year can also get a start on their FAFSA forms. FAFSA, or Free Application for Federal Student Aid, is the federal program to apply for university grants and loans from the government. It is a partnership between the government, postsecondary education institutions and financial entities to ensure that students are able to cover their tuition and other education-related expenses. Tax information from the previous year is needed, so make sure that yours is complete if you want to apply for aid! The deadlines vary. To receive aid for the 2011-2012 school year, the federal deadline is June of 2012. However, the Indiana deadline is March 10th of this year. Additionally, universities may set their own deadlines. While it is still possible to fill out a paper application, applying online is encouraged. Be sure to check out their website for further information about applying, school codes and more.
Discuss Your "Heart"-Felt Feelings this Valentine's Day
<![if !vml]>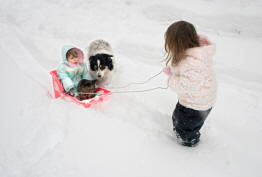 <![endif]>This Valentine's Day, have a heart-to-heart conservation with the women in your life. Heart disease is the number one leading cause of death for women, taking away the lives of mothers, aunts, sisters, daughters, and friends each year. The First Lady of Indiana and the Indiana Department of Health's (IDOH) Office of Women's Health have partnered to focus on the issue of women's heart disease. Heart to Heart encourages women to have heart-to-heart conversations about heart disease. The four goals of having a heart-to heart talk are to: increase awareness that heart disease is the number one killer of women; empower women to reach out and support others in living a heart healthy lifestyle; educate women on how to live a heart healthy lifestyle; and provide resources for more information and support for women. To start a heart-to-heart talk, take the pledge. It's quick, easy, and painless! Check out the Heart to Heart website for tips and recipes that help you and your loved ones live a heart-healthy lifestyle. Happy Valentine's Day!