Article
2012 Best Poetry Books of Indiana
Winner: And Know This Place: Poetry of Indiana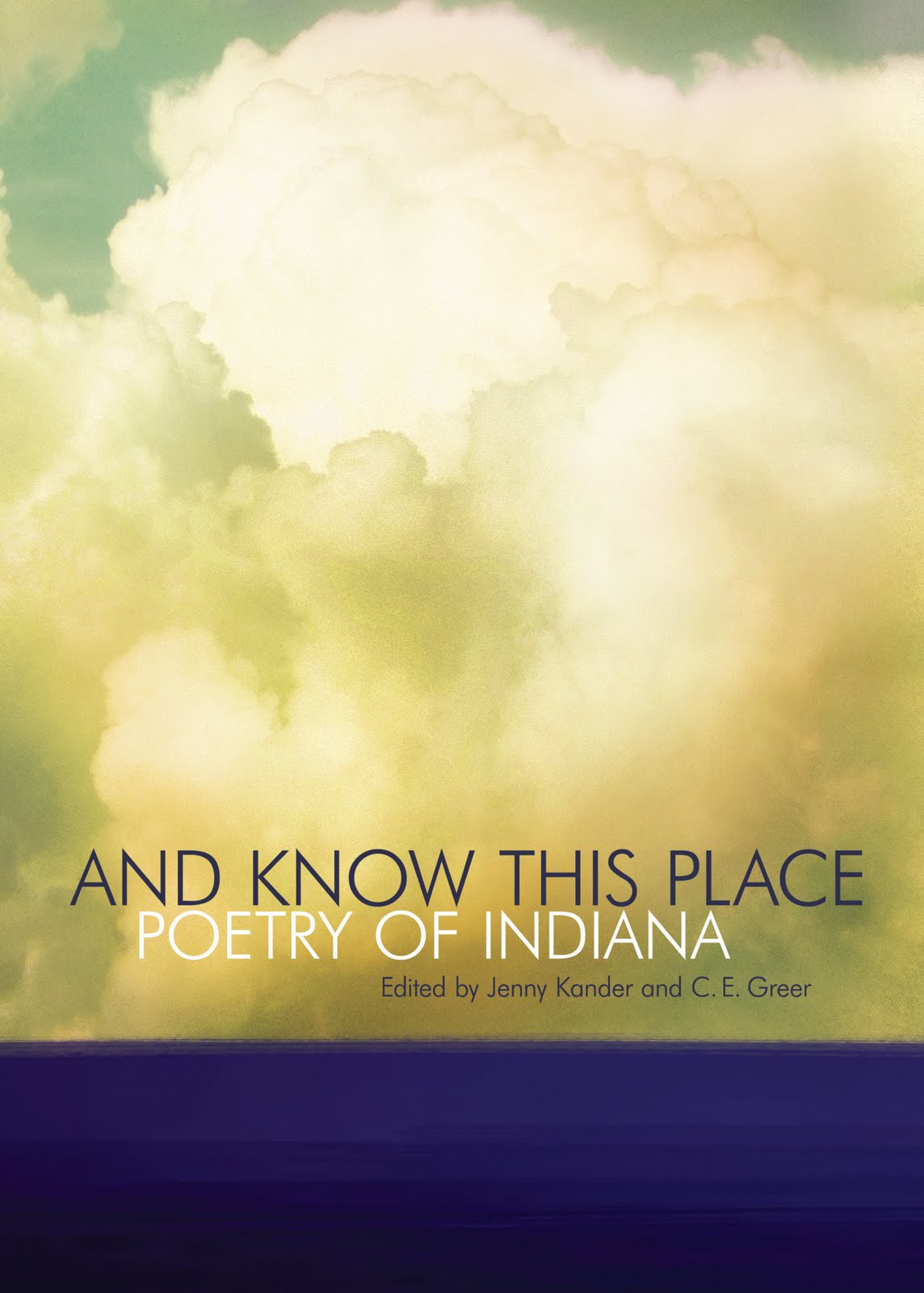 And Know This Place: Poetry of Indiana is a wonderful volume, richly produced, with gorgeous cover art and a fitting allusion to T. S. Eliot in its title. The book is outstanding as a comprehensive anthology of the best and most important of Indiana poetry through the generations. The editors, Jenny Kander and C. E. Greer, have done a magnificent job of selecting representative works of all the poets, and the foreword by Roger Mitchell is exceedingly informative and accessible. The variety of styles, drawing from the full historical corpus of poetry in the Hoosier state, is extremely impressive, offering something for every imaginable taste. As an encapsulation of an essential part our state's literary history, this book is deserving of a place of honor in the personal library of any lover of things either poetic or Hoosier. As a resource for connoisseur or novice, it would be well placed on a bookshelf next to Czeslaw Milosz'z A Book of Luminous Things and Garrison Keillor's Good Poems.
And Know This Place: Poetry of Indiana edited by Jenny Kander (Bloomington) and C. E. Greer (Bloomington). Indiana Historical Society Press, Indianapolis, IN
Finalist: Airmail from the Airpoets
Airmail from the Airpoets gives a delightful, intimate, almost voyeuristic, peek into conversations in verse among a small group of very fine poets, including two Indiana Poets Laureate. The four dubbed themselves the "Airpoets" and began exchanging postcard poems after their poetry was incorporated into the stained glass windows at the new Indianapolis International Airport. The ingenious strategy of sending one another poems on postcards during their respective world travels, and then compiling them into one book, inspires in the reader a sense of personal involvement. The visual presentation is simple and clever, utilizing postmarks and drawings, created by one of the poets, in the form of a different postage stamp for each of the four, and a propeller-driven seaplane on the cover. The poems are pithy, often playful, blending a Twitter-like economy (some are actually haiku) with the warmth and familiarity of a common item from an all but by-gone era... the humble postcard. Rather than an opulent literary banquet, this little book offers a dish of delectable hors d'oeuvres. Delicious.
Airmail from the Airpoets by Joyce Brinkman (Indianapolis), Ruthelen Burns (Carmel), Joe Heithaus (Greencastle), Norbert Krapf (Indianapolis). San Francisco Bay Press, Norfolk, VA
Finalist: The Moon from Every Window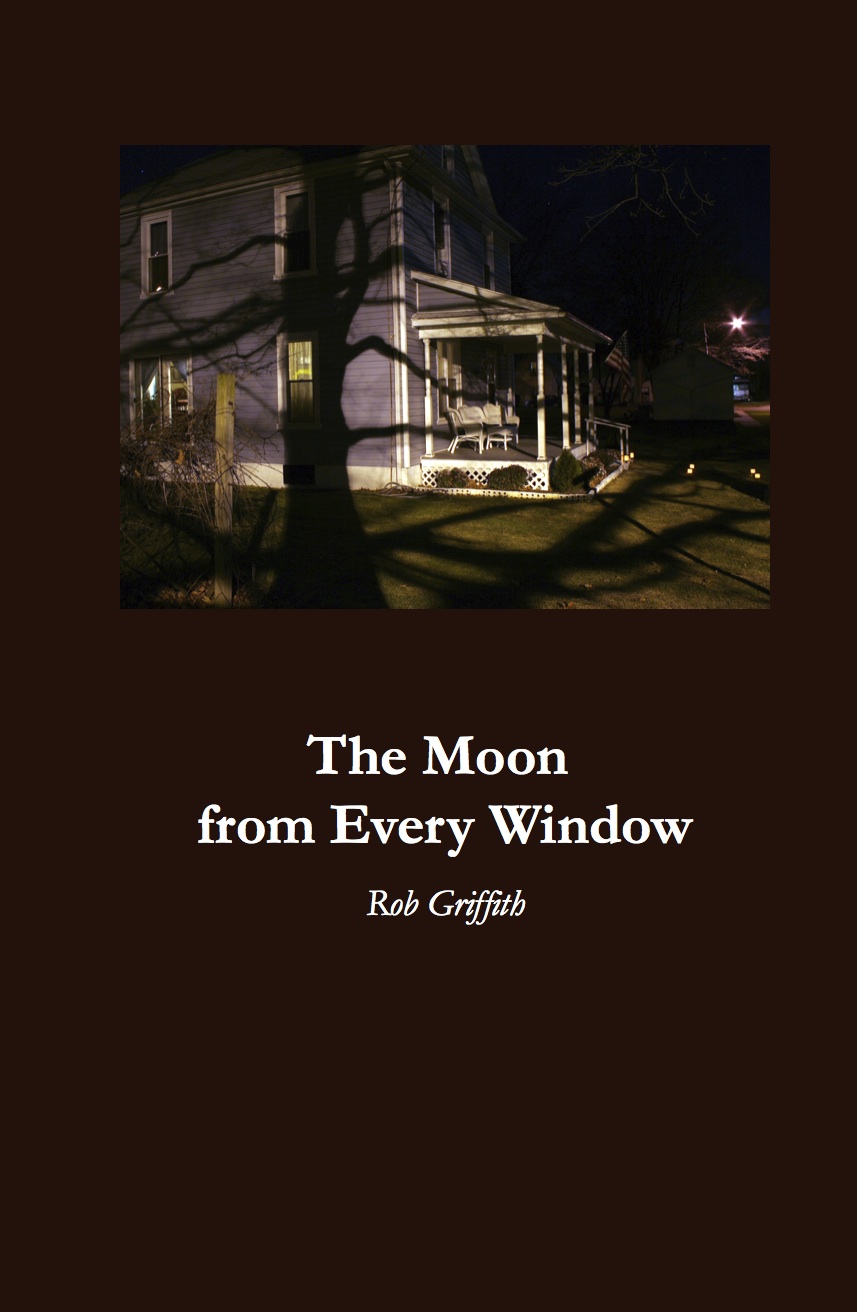 In The Moon from Every Window, Rob Griffith inexorably draws the reader into a world of loneliness, longing, even despair, while tempering that world with humor and the comfort of familiar daily life. Using a wide-ranging mastery of poetic form, Mr. Griffith plants the reader's feet firmly in everyday existence, then sends their heart off on solitary peregrinations in search of knowing, meaning, and hope. Mundane situations provide points of departure for explorations through history, quantum physics, even zombie hilarity, always to return to a well of loneliness and a yearning for love, understanding, or completion.
The Moon from Every Window by Rob Griffith (Evansville). WordTech Communications, LLC, Cincinnati, OH