Article
Best Books of Indiana: Children/YA 2012
Winner: Ashfall,
by Mike Mullin (Indianapolis). Tanglewood Press, Terre Haute, IN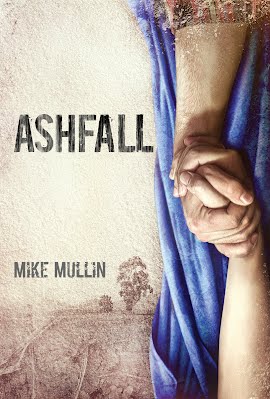 In a well written dystopian novel, Mike Mullin brings to life a teenage boy's worst nightmare. Mullin grabs hold of a natural disaster that could really happen and plunges his character in from the very first page. The addition of a strong female character helps take us through the highs and lows of the human race as they face the end of the world. This girl isn't one to run away from the bad guys in her high heels. Mullin's novel will appeal to both boys and girls who are fans of dystopian and realistic fiction. They won't only want to read this book, but will beg for more.
Finalist: Fred and Fiona Flea: The Crown Jewels Caper, by Joan Bunte & Alison Madden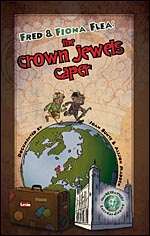 This simple chapter book will not only take young readers on a trip around the globe, but allows them to experience it through the eyes of two tiny fleas and their dog friend Amos. These fleas are out for a bit of an adventure, but wind up solving the would be crime of the century. This cute story will making connections for readers to trivia and all the highlights London has to offer, as well as introduce some fun new vocabulary words! Children will be antsy for the next adventure to begin.
Finalist: Hidden, by Helen Frost (Fort Wayne). Farrar, Straus and Giroux, New York City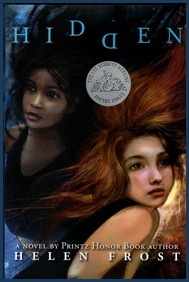 Wren and Darra's story will draw the reader in with its pleasing blend of poetry and prose. Hidden is an engaging story of two very different girls from very different backgrounds who are thrown into circumstances beyond their control. These circumstances early in their lives shape them into the young women you'll meet between the pages and will introduce the reader to the concept of consequences and the ripple effect of other people's actions.