School Walk Through Initiative
The School Walk Through Initiative is a statewide program that provides an added level of security to schools while also giving Hoosier children the opportunity to interact with police officers in a positive learning environment. In addition to providing safety presentations, troopers will simply walk through the halls during school hours.
Please keep this in mind as you may see state police cars in the school parking lots and your children may tell you about state troopers walking the hallways of their school.
To find out if your school is participating in this initiative contact your school administrator.
If you are a school administrator and would like to become part of the School Walk Through Initiative, contact the ISP public information officer assigned to your area. The Indiana State Police is committed to serving the public, and consider it a privilege and an honor to be involved with the safety of our schools and our communities.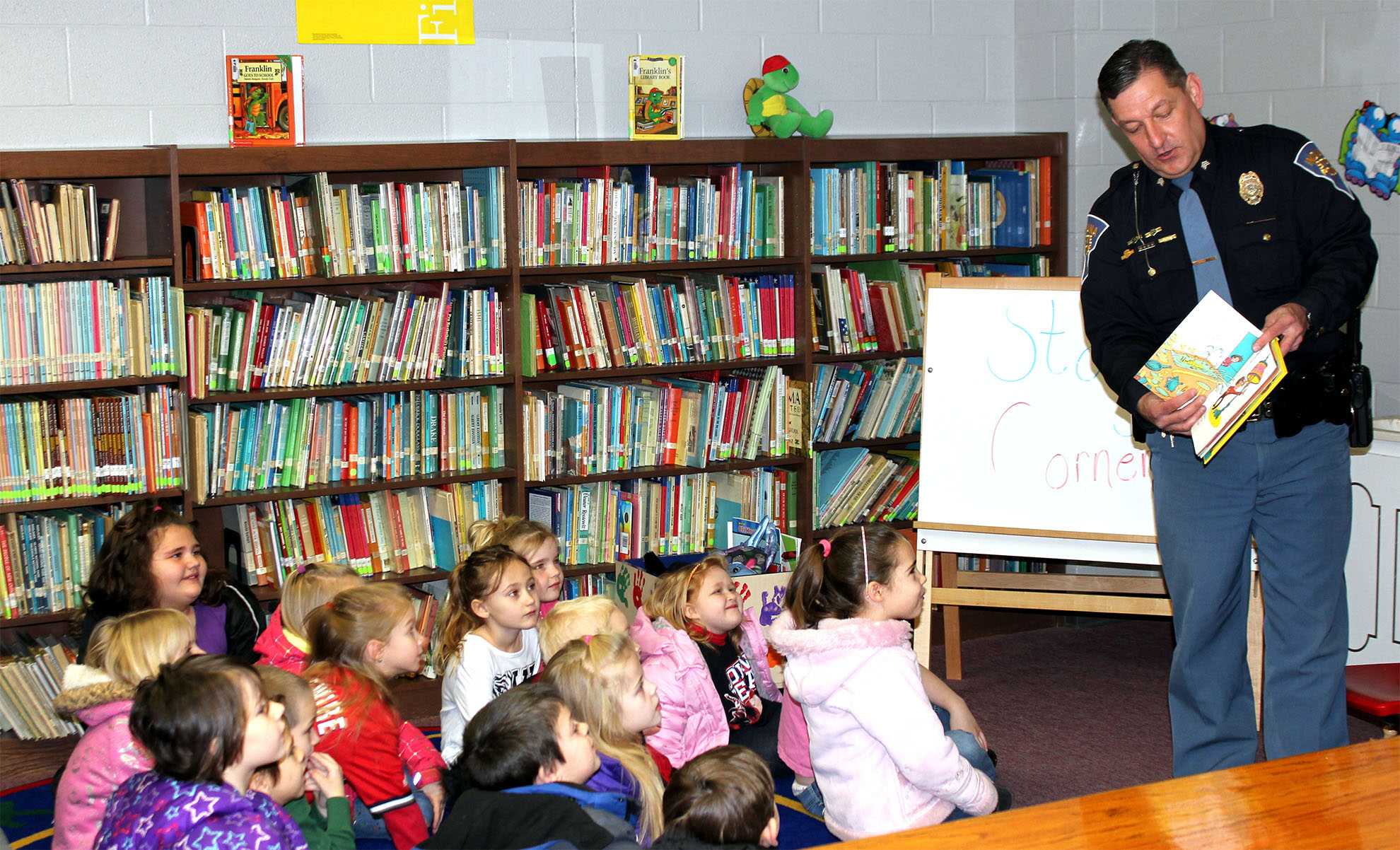 To find your local ISP Public Information Officer visit our District PIO Map page and click on your county.