Mississippi Still Grateful for Hoosier Help Seven Years Later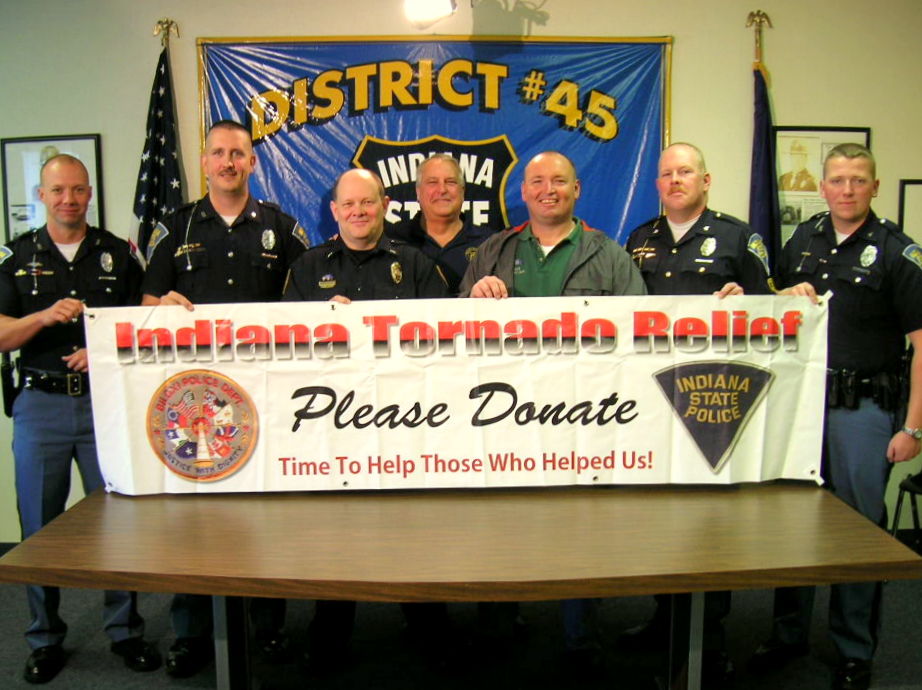 October 16, 2012: Officers from Biloxi Mississippi Police Department presented a check for over $9,000 to assist ISP troopers affected by the tornadoes that struck southeast Indiana in March 2012. Biloxi officers were eager to return the kindness shown to them by the Indiana State Police seven years earlier.
In 2005, Indiana State Police troopers participated in Operation Hoosier Relief, which provided support to Biloxi law enforcement during the aftermath of Hurricane Katrina. Troopers traveled to Mississippi to help with law enforcement, death investigations and water rescues. As is evident by the generosity of the Biloxi Mississippi Police Department, that support has not been forgotten.
Watch the news video
Read the news release
See photos of the Henryville Tornado Recovery