Article
Section
Soil and Water Stewardship Week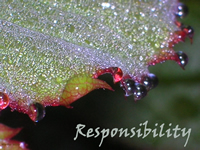 In 1955, the National Association of Conservation Districts began a national program to encourage Americans to focus on stewardship. Stewardship Week is officially celebrated from the last Sunday in April to the first Sunday in May. It is one of the world's largest conservation-related observances.
The program relies on locally-led conservation districts sharing and promoting stewardship and conservation activities. Districts provide conservation and stewardship field days, programs, workshops and additional outreach efforts throughout their community to educate citizens about the need to care for our resources. Many district activities extend beyond the one week observance to include an entire year of outreach.
The Stewardship concept involves personal and social responsibility, including a duty to learn about and improve natural resources as we use them wisely, leaving a rich legacy for future generations.
Stewardship Week helps reminds all citizens of the power of each person to conserve natural resources and improve the world. When people work together with their local conservation district, that power grows and grows. As these good deeds multiply across the nation's network of conservation districts, the results are spectacular!
Contact your local Soil and Water Conservation District to find out what about what is planned for Soil and Water Stewardship Week in your area.
New Ag Culture Video
Watch the New Ag Culture video to see what Indiana landowners are doing to conserve soil and improve our water quality.
New Ag Culture (small file)
New Ag Culture (large file)