The Stable Value Fund has replaced the Guaranteed Fund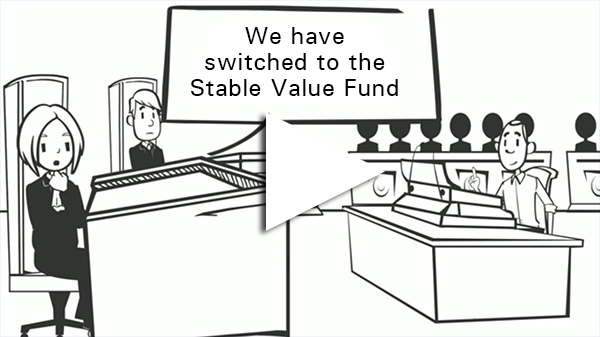 INPRS introduces the new Stable Value Fund, or SVF. Watch this video for more information.
INPRS annuity rate is 3.08 percent
As of Jan. 1, 2017, the INPRS annuity rate is set at 3.08 percent: Read more.
Want an overview of INPRS' performance during fiscal year 2016?
We have released the Comprehensive Annual Financial Report (CAFR) for 2016. The CAFR provides information about INPRS' financial positions during the 2015 – 2016 fiscal year which ended on June 30, 2016. If you don't have the time to read the 280-page document, you can take a quick look at What Do You Know About INPRS?, our Summary Annual Financial Report here.
Check your Quarterly Member Statement
It's time to see how well your money's doing! Click here to see your current statement.
If you've forgotten how to check your statement, follow the instructions below:
Click here to go to the account login page.
Enter your User ID and passcode (your passcode was mailed to you).

If you've forgotten your passcode, click "Forgot Your Passcode?" from the login page.

Click "login."
From the "Welcome" home page, click the My Account tab.
On the left side of the My Account tab, select "Account Details," then "Online Statement."
Click the "View" link next to your most recent quarterly statement to download the PDF.
If you have questions, please call our customer service center at (888) 286-3544. We're available from 8 a.m. to 8 p.m. Monday through Friday.
Are you satisfied with INPRS?
It's survey time and we want to hear from you. Later this month, you may receive a call about your satisfaction with INPRS and how we can improve our service to you.
The calls will come from The Farnsworth Group, an Indiana-based firm. Participation in the surveys is completely optional. If you do not wish to participate, just say so, and then hang up.
What benefits are you eligible for? Take 5 minutes to read one page and find out.
Click here to download a PDF copy of TRF at a Glance.