Is your retirement piggy getting hungry?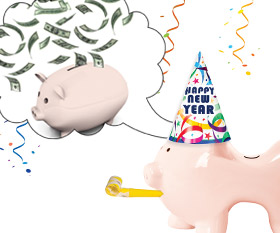 It's a new year and you're overdue to make some financial changes. Money is hard to come by, but you realize the importance of personally saving for your future.

You may know that generating earnings from previous earnings, known as compounding, can be beneficial over time. Perhaps you've even experimented with a compound interest calculator to get an idea of how your savings can grow. The longer you save, the more compound interest works for you.

DB versus ASA. What's the difference?
Did you know there are two parts to your PERF plan, with most of the funding provided by your employer?
Are you guilty of wasteful spending?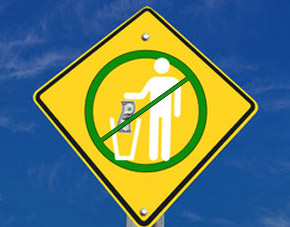 Losing weight may help you gain retirement savings. How?
You're a drive-thru regular at your favorite coffee shop, and you dine out for lunch four out of five days a week. Have you done the math?
The amount you're spending on satisfying your daily cravings can be set aside for something more lasting — your personal retirement savings. And if you consider spending less on dining out, you may be able to shed a few pounds in the process.
Go online for your electronic quarterly member statement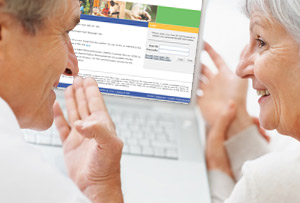 Quarterly member statements are now electronic. You can view your statement for the quarter ending Dec. 31, 2012 on PERF Online. If you still wish to receive a mailed statement each quarter, you may do so.
By mailing statements only to those who want paper, INPRS can save approximately 4,800 reams of paper each year. This is the rough equivalent of 288 trees. In addition, this could reduce expenses by up to $1 million.
Interested in member advisory groups?
INPRS has launched new member advisory groups to learn how we can better serve you. To kick this off, we'd like your perspective on some of the meeting specifics. If you're interested, click
here
for a brief survey.
Access the CAFR
Click
here
to download the 2012 INPRS Comprehensive Annual Financial Report (CAFR).