Do you really want to work FOREVER?
Reasons why you should save for retirement
You don't want to work forever, and you will ultimately be responsible for paying for your retirement: If you want to stop working, think about how much income you will need to live. Social Security provides a basic "floor" of income that you will have to build on for a comfortable retirement. Pensions have provided about 1/3 of retirees with some added income each month. If your employer offers a savings plan at work, use it.
Does anyone "plan" to be disabled?
You're at a point where you can start saving more money for retirement. You have a sufficient amount of life insurance that will protect your family if you should die prematurely, but have you considered disability insurance?
Double digit returns rock stability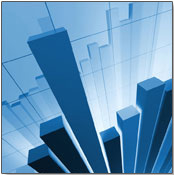 Investment performance for the Indiana Public Retirement System (INPRS) remains solid. While INPRS is a long-term investor, the system's one-year net investment return for the fiscal year ending June 30, 2011, was 19.37 percent.

Overall, INPRS remains one of the better funded systems nationally. The aggregate funded ratio of INPRS' pre-funded plans was more than 85 percent (excluding TRF's Pre-1996 account) at the end of the 2011 fiscal year. Nationally, state pension plans were funded at about 69 percent according to the 2011 Wilshire Report on State Retirement Systems.
Focus on risk instead of money? How does that work?
The first asset allocation specific to the Indiana Public Retirement System (INPRS) was approved by the board of trustees in October.
I outlived my survivor...now what?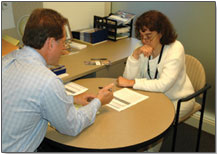 Q.
If I select a survivor benefit at retirement (Option 30, 40 or 50) and my survivor dies before me, what will happen to my monthly benefit?
Quick! What do you know about your retirement benefit?
PERF at a Glance is an overview of PERF's plan provisions.
Click here
to download a PDF copy.
One person's pleasure may be another person's pain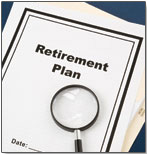 What is your vision for retirement? Have you discussed your thoughts and ideas with your spouse? If not, you may want to candidly engage in conversation about how the two of you want to make the transition.

You may want to relax at home while your spouse may want to travel. As you talk about the future and the resources you will have available, consider factors such as rising inflation and longer life expectancies. Will your combined incomes be enough to sustain your life style and life span?

---