COLA approved for retired judges
Retired Judges' plan members received a 2.0 percent cost-of-living adjustment (COLA) effective July 1, 2017. This includes retired, disabled and surviving beneficiaries of members of the fund.
The COLA benefit increase of 2.0 percent is based upon the state-mandated increase to the salary for actively employed judges and magistrates in positions covered by the Judges' Retirement System.
Get your monthly benefit on time with direct deposit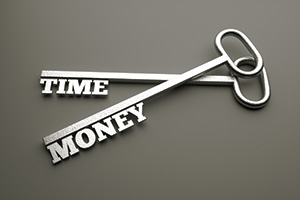 Have you ever called our call center wondering when your check will arrive in the mail?
Direct deposit eliminates waiting for the mail, standing in lines at the bank and the risk of a lost or stolen check. If your check is lost or stolen, the replacement process begins 10 days after your monthly benefit check was mailed. Can you afford to live without your monthly payment for that long?
If you're not currently on direct deposit, download the Application for Direct Deposit here to enroll. We'll send you an annual statement in the mail showing all direct deposits to your bank account.
Important information about your direct deposit
INPRS will soon be working with a new vendor to make your monthly pension direct deposit. In order to do so, our new vendor, State Street Bank, will be verifying that your direct deposit account is active by "prenoting" your account, starting in mid-September.
A "prenote" is simply a zero-dollar transaction that an institution sends to your bank through the Automated Clearing House (ACH) network. Depending on how your bank displays your transactions, you may or may not see this prenote on your banking summary.
While there is nothing you need to do at this time, please be aware that if State Street Bank is unable to verify your direct deposit account, you will receive a letter in the mail in the coming months, requesting updated banking information. If you have questions, please contact us at (888) 286-3544.