Is your retirement piggy getting hungry?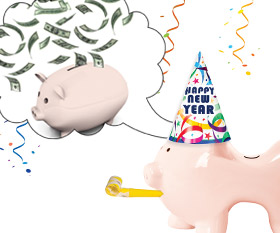 It's a new year and you're overdue to make some financial changes. Money is hard to come by, but you realize the importance of personally saving for your future.

You may know that generating earnings from previous earnings, known as compounding, can be beneficial over time. Perhaps you've even experimented with a compound interest calculator to get an idea of how your savings can grow. The longer you save, the more compound interest works for you.

What's in it for me?
An overview of your plan provisions is available 24/7. Click on your fund-specific link to download a PDF copy.
Are you guilty of wasteful spending?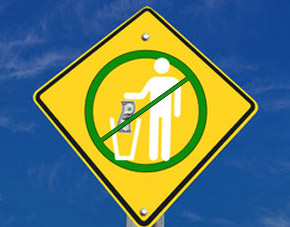 Losing weight may help you gain retirement savings. How?
If you're a drive-thru regular at your favorite coffee shop, and you dine out for lunch four out of five days a week. Have you done the math?
The amount you're spending on satisfying your daily cravings can be set aside for something more lasting — your personal retirement savings. And if you consider spending less on dining out, you may be able to shed a few pounds in the process.
The latest employer contribution rate
The INPRS Board of Trustees approved an employer contribution rate of 19.7 percent effective Jan. 1, 2014 for the 1977 Fund. This is unchanged from the previously approved rate effective Jan. 1, 2013.
Does INPRS offer plan meetings for all members?
INPRS retirement services consultants are available to conduct general meetings for your specific fund if requested by your employer. This applies to members of the 1977 Fund, Prosecutors' Fund, Judges' Retirement System and Excise Plan.
Three months, one quarter...it's all the same
Here are some dates for submitting retirement applications to INPRS. For more information about retirement, visit our Web site.


| | |
| --- | --- |
| If your retirement date is: | Apply by: |
| June 1, 2013 | March 1, 2013 |
| July 1, 2013 | April 1, 2013 |
| Aug. 1, 2013 | May 1, 2013 |
| Sept. 1, 2013 | June 1, 2013 |
| Oct. 1, 2013 | July 1, 2013 |