Your Quarterly Statement is now online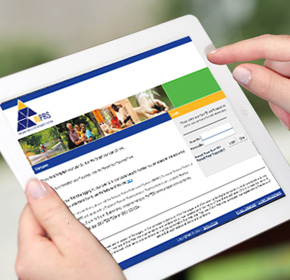 Your statement for the quarter ending June 30, 2013 is now available on PERF Online. This quarter's statement also includes the month of March, from the previous quarter. Log on to review. If you wish to receive a mailed statement each quarter, you may do so.

By mailing statements only to those who want paper, INPRS can save approximately 4,800 reams of paper each year. This is the rough equivalent of 288 trees. In addition, this could reduce expenses by up to $1 million.

To receive a paper statement, either download the form from www.inprs.in.gov, or log in to your account, select the Personal Information tab, Communications, E-mail Address, then Communication Preferences.
Don't be left out...log on
As a PERF member, you have 24/7 access to your account. With a few simple clicks, you can view your investment allocations, make changes to your investments, address or beneficiary information, and view your quarterly statement.
Where is your money?
Have you considered where to invest your Annuity Savings Account (ASA) money? INPRS offers you a variety of options to help best meet your investing goals.

Did you hear the news?
Make sure you're aware of the following:
2013 Legislative Summary