Is illness or injury in your plan?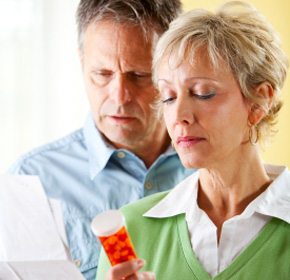 When was the last time you made plans to get sick? Probably never. For most people, illness or injury comes unexpectedly and can be very costly. Make sure you have a plan in place to cover health expenses in retirement.

Retirees over the age of 65 can take advantage of Medicare but will still need to have additional funds in place to cover what Medicare will not.

According to a study done by the Employee Benefits Research Institute (EBRI), a healthy couple turning 65 in 2018 would need to save $511,000 to be 90 percent certain they could cover all out-of-pocket healthcare expenses. That number could rise, as healthcare costs are rising faster than inflation.

Interest credit rate set
Members of the '77 Police & Fire, Judges, PARF, and C&E funds contribute a percentage of their salaries to their defined benefit.
Get the gist of INPRS and the law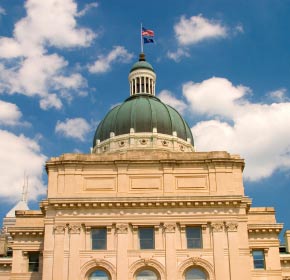 INPRS must follow the laws put in place by the Indiana General Assembly and signed by the governor.

The Indiana General Assembly is the legislative branch of the state of Indiana. It is made up of the Indiana House of Representatives and the Indiana Senate.

The House and the Senate can initiate legislation. Bills are debated and passed separately but must be passed by both before they can be submitted to the governor.

Before a bill becomes a law, the governor must sign the bill or let it become law without signature. A bill is effective on July 1 of the year it is enacted unless a different effective date is specified in the bill.

Employee account contributions more frequent
Thanks to new technology, contributions for '77 Fund members' employee accounts are now being credited each payroll, and interest is now credited daily.
Q: As a member of the Excise Fund, when am I eligible to receive a retirement benefit?
A
: Members who joined the Fund at the age of 50 or before must have 15 years of service to be eligible for a retirement benefit. Members who joined after age 50 must have 10 years of service.
Q: I have a condition that may prevent me from managing my account. Is a Power of Attorney an option?
A
: Yes. In order for a member to designate an individual to act on his or her behalf, the member must name an "attorney in fact."
Three months, one quarter...it's all the same
Here are some dates for submitting retirement applications to INPRS. For more information about retirement, visit our
Web site
.