Article
Section
Employer Update: December 2017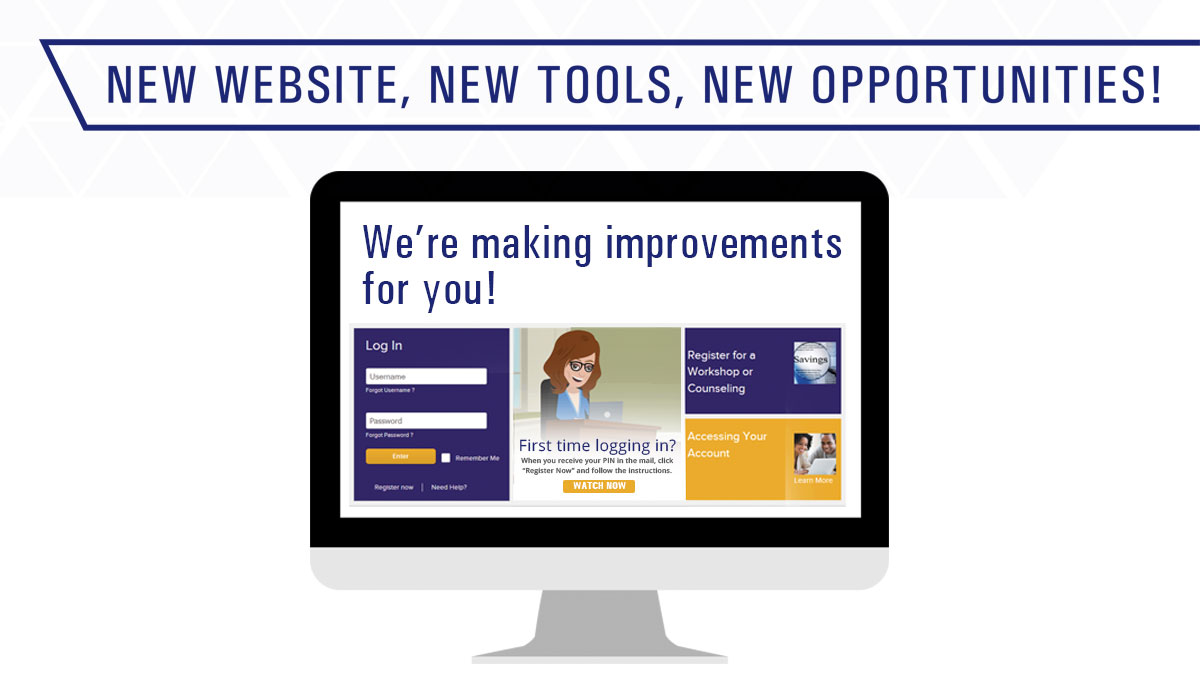 New website, new tools, new opportunities!
These changes are coming soon. You and your employees can keep up to speed by going here.
2018 payroll calendars
The 2018 payroll calendars have been created and are ready for confirmation. One change to note this year is that we have entered only one holiday into the calendar. The holiday entered is Monday, Jan. 1. Any payroll dates that fall on this date will default to Tuesday, Jan. 2. All other pay dates for the year will fall on their naturally occurring calendar dates.
To see your payroll dates from the Wage and Contribution (W&C) tab:
click on the Modify Payroll Calendar link,
click on the Change Year button, and
select 2018 from the drop-down menu.
Your pay dates for 2018 will be displayed on the screen. Click on the Cancel button when you have completed your review.
If any of the 2018 payroll dates for weekly and bi-weekly payrolls need to be corrected, submit the following:
an email with the name of the payroll calendar,
the current scheduled payroll date, and
the date which should be entered for payroll.
We will make the needed revisions then notify you to review the dates for accuracy.
All 2018 pay dates for semi-monthly, monthly, quarterly, semi-annual, and annual payroll calendars must be provided via email, fax, or chat prior to your first pay date in 2018. We will enter your payroll dates then notify you to review the dates for accuracy.
If you have questions, please contact EPPA at (888) 876-2707 or at eppa@inprs.in.gov.
Make a note of our days off
Here's a list of 2018 state holidays and the dates they will be observed. Our office will be closed on these days:
| | |
| --- | --- |
| New Year's Day | Monday, Jan. 1 |
| Martin Luther King, Jr. Day | Monday, Jan. 15 |
| Good Friday | Friday, March 30 |
| Primary Election Day | Tuesday, May 8 |
| Memorial Day | Monday, May 28 |
| Independence Day | Wednesday, July 4 |
| Labor Day | Monday, Sept. 3 |
| Columbus Day | Monday, Oct. 8 |
| General Election Day | Tuesday, Nov. 6 |
| Veteran's Day | Monday, Nov. 12 |
| Thanksgiving Day | Thursday, Nov. 22 |
| Lincoln's Birthday (observed) | Friday, Nov. 23 |
| Washington's Birthday (observed) | Monday, Dec. 24 |
| Christmas Day | Tuesday, Dec. 25 |
1977 Fund Employers – Are certified salaries on your radar?
The end of the year is upon us. And, it's salary certification time again for the 1977 Fund. Read along for a few reminders to refresh your memory on how the process works.
You can find the Certified Salary Letter here. The letter must be:
completed and signed by the Clerk-Treasurer, Controller or Trustee (Authorized Agent) of the city or town of the police and/or fire unit,
received prior to the first ERM payroll submission of 2018, and
faxed to (317) 234-6692 or emailed to eppa@inprs.in.gov.
You will need to confirm the amount in ERM. Go to the Employer Management User Manual for instructions. Page 66 of the '77 Fund Contribution Type Details section covers everything.
The certified salary amount and additional contributions are based on this certified amount and your payroll frequency.
If you pay employees bi-weekly, the certified salary divided by 26 is the amount of wages to be included on the report for active employees for the entire pay period.
If you pay employees semi-monthly, the certified salary should be divided by 24.
The 6 percent member share and 17.5 percent (effective Jan. 1, 2017 – Dec. 31, 2018) employer share must be reported and paid with each report. This certified salary is the amount used to determine retirement contributions. It is separate from the amount of the employee's actual wages.
The time is here for Pension Relief
Reminders and important dates for the Pension Relief Fund are listed below. You can disregard this message if you do not participate in the pension relief process.
Contacts in ERM

Ensure your current Pension Secretary is active in ERM with the Contact Type "Pension Secretary."

Inactive Contacts

Ensure inactive Pension Secretaries are shown as "inactive" in ERM.

Active Members

Dec. 4, 2017 – INPRS will email a request for all active Pension Relief members.

Dec. 21, 2017 – All active Pension Relief members are due to INPRS.

Website Go Live

Jan. 2, 2018 – The website will be available to submit reports.

Data Due Date

Feb. 2, 2018 – All Pension Relief data is due to INPRS.
You can review how to log in to ERM to submit your Pension Relief data. Refer to the Pension Relief Data Submission Guide here.
The Pension Relief Fund was established to help cities and towns with the financial burdens associated with the police and fire retirement systems. In order to receive reimbursement, the information regarding the payments made in the previous year must be sent to INPRS annually.
INPRS is required to pay out pension relief distribution amounts in two equal payments. One payment is distributed by July 1 and the other is distributed by Oct. 2.
If you have any questions, please contact the EPPA group at (888) 876-2707 or at eppa@inprs.in.gov.
---
Every attempt has been made to verify that the information in this publication is correct and up-to-date. Published content does not constitute legal advice. If a conflict arises between information contained in this publication and the law, the applicable law shall apply.