Article
Section
Employer Update: August 2017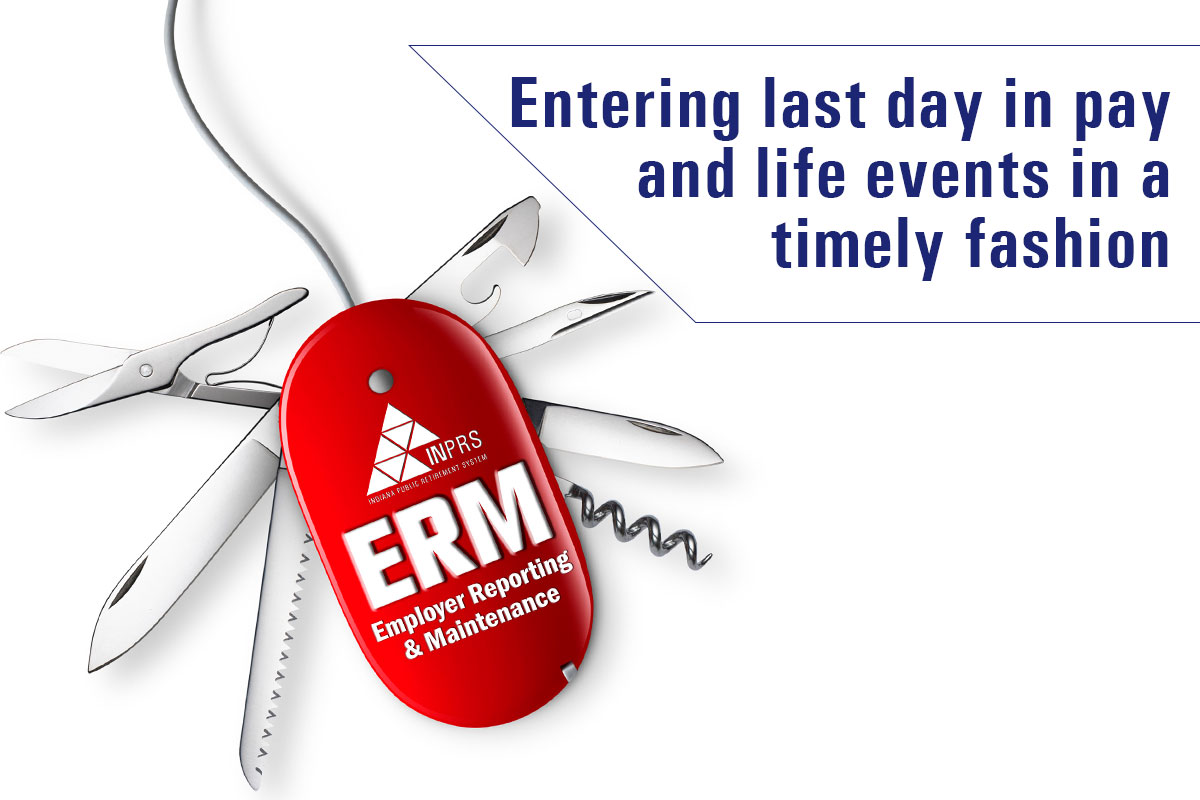 ---

Wages and contributions must be reported in order to process a retirement benefit. Each pay period from your employees hire date to their last day in pay (LDIP) is required in ERM. When this information is missing, employers may have to make adjustments or enter a life event.
The sooner you enter the information in ERM, the better. This alleviates follow-up phone calls, emails from us or your former employees and unnecessary delays for members who are awaiting their first pension payment or ASA distribution.
For more information, refer to the Member Management User Manual here. Last day in pay is discussed on page 10 and instructions on entering life events begin on page 39. Or, you can refer to our Active Member Management – Employer User Quick Reference Guide here, on entering a life event.
We are committed to processing member benefits in a timely fashion. Help us out by providing the information we need to make this happen.

---
Every attempt has been made to verify that the information in this publication is correct and up-to-date. Published content does not constitute legal advice. If a conflict arises between information contained in this publication and the law, the applicable law shall apply.